With the crazy news cycle nowadays, it's easy to miss images that fly under the radar. We've got you covered.
Here, we're highlighting exceptional photos from around the world for the week of April 13 to April 19. Check them out below.
ABOVE: Smoke and flames rise from Notre-Dame Cathedral on April 15, 2019, in Paris, France. Credit: Veronique de Viguerie/Getty Images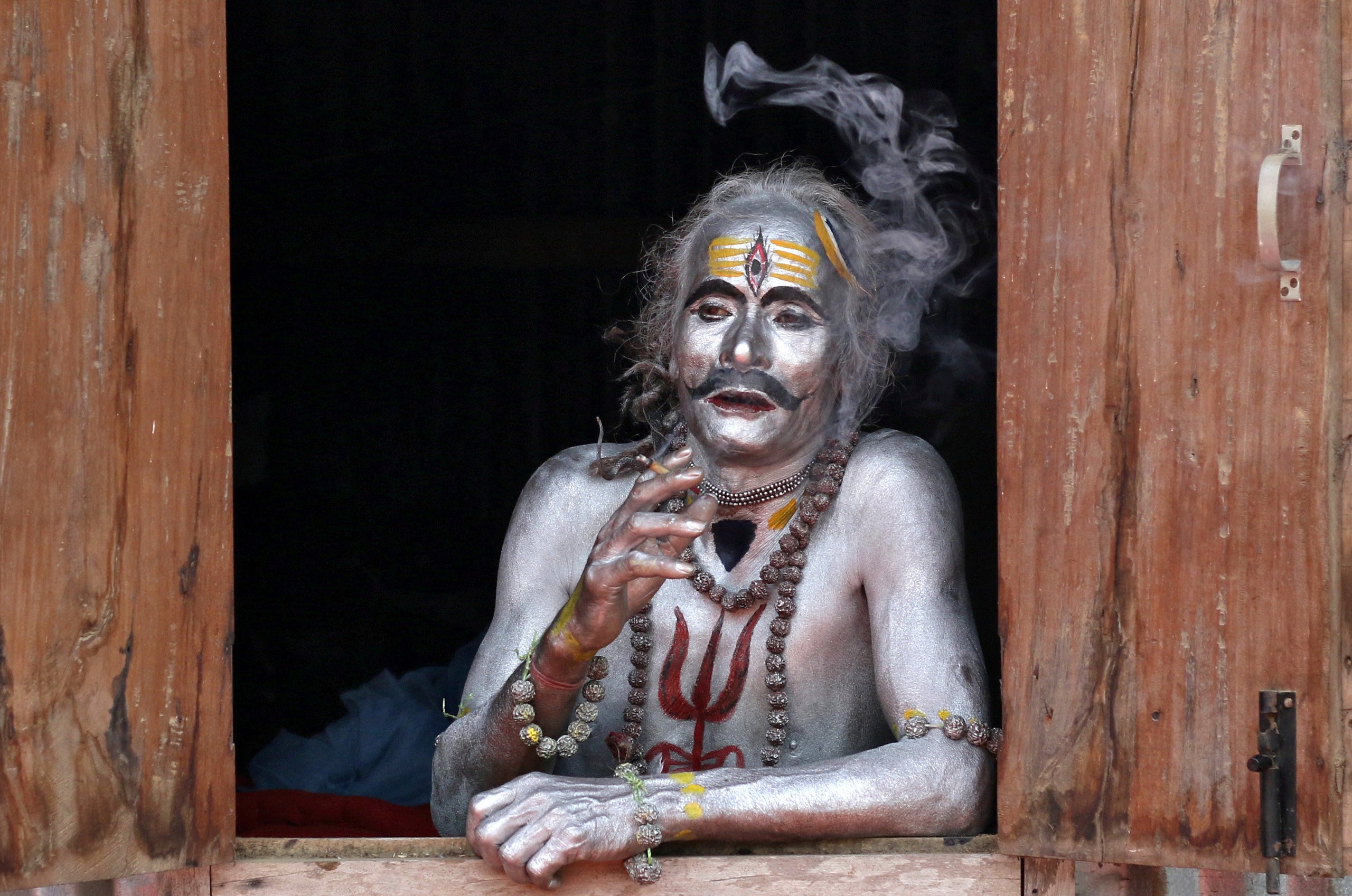 A devotee smokes as he waits to perform during the annual Hindu festival of Gajan on the outskirts of Agartala, India, April 13, 2019.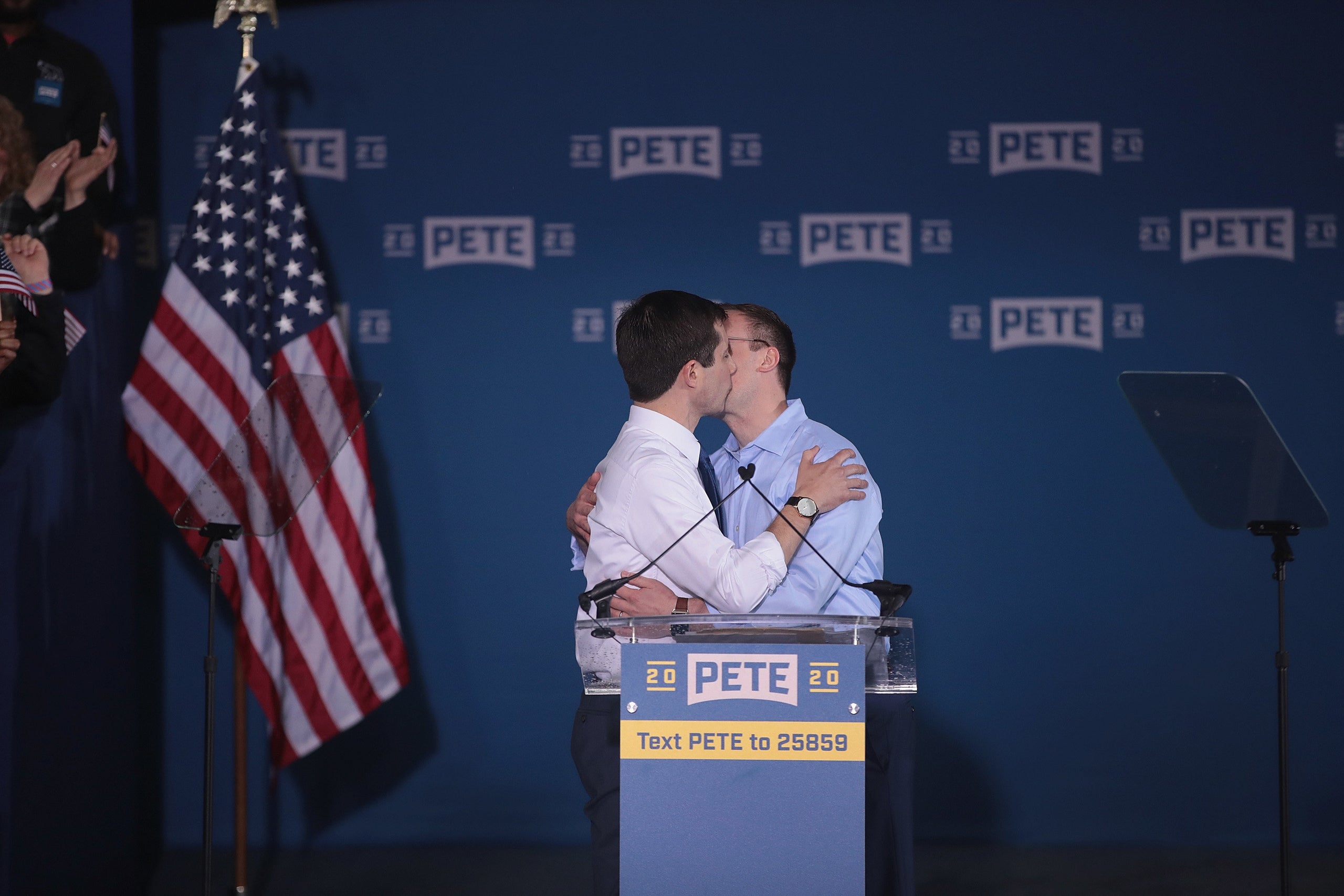 South Bend Mayor Pete Buttigieg kisses his husband Chasten Glezman announcing that he will be seeking the Democratic nomination for president during a rally in the old Studebaker car factory on April 14, 2019, in South Bend, Indiana.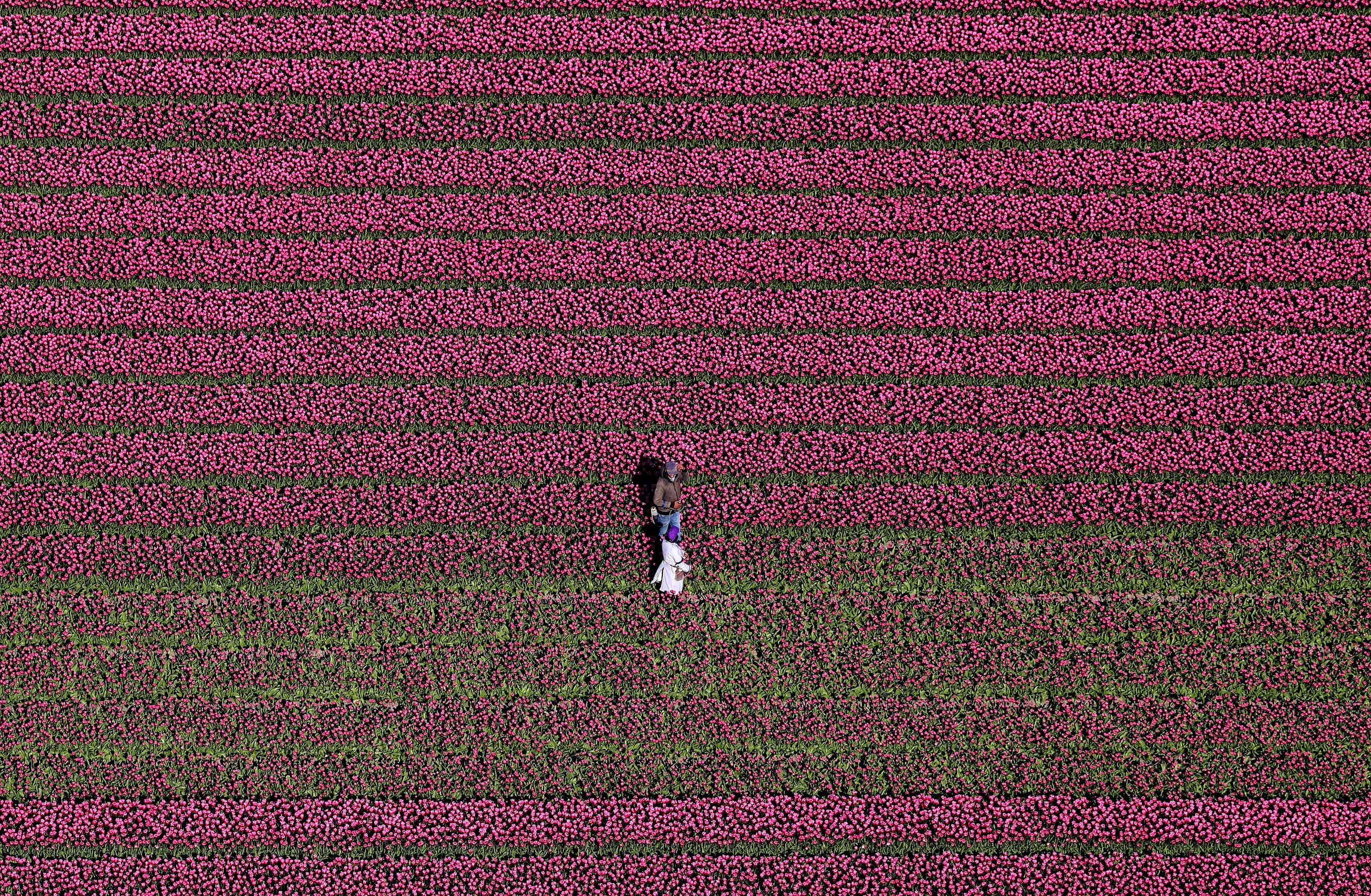 An aerial view of tulip fields near the city of Creil, Netherlands, April 18, 2019.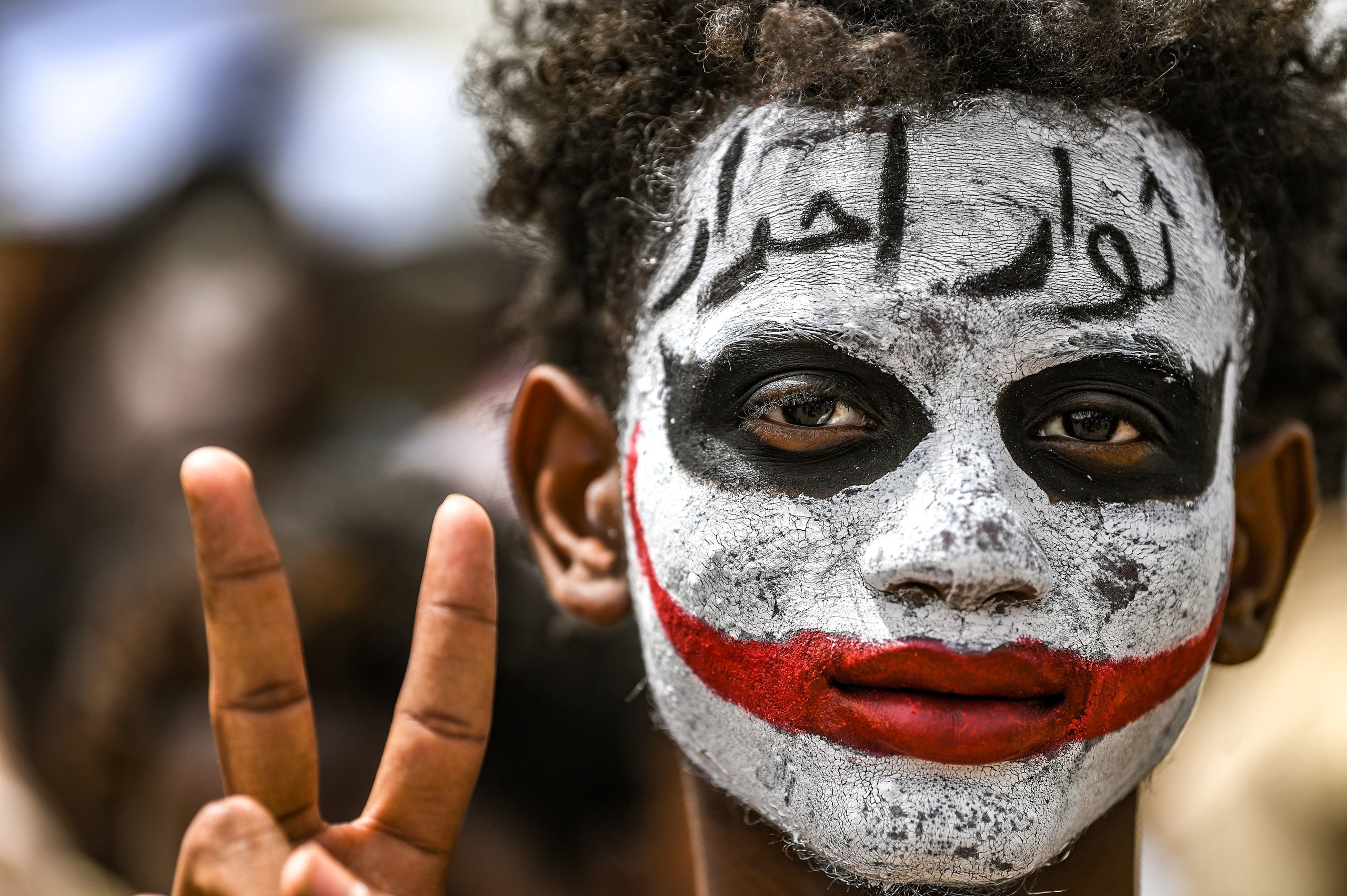 A Sudanese protester flashes a victory sign outside the army complex in the capital Khartoum on April 18, 2019,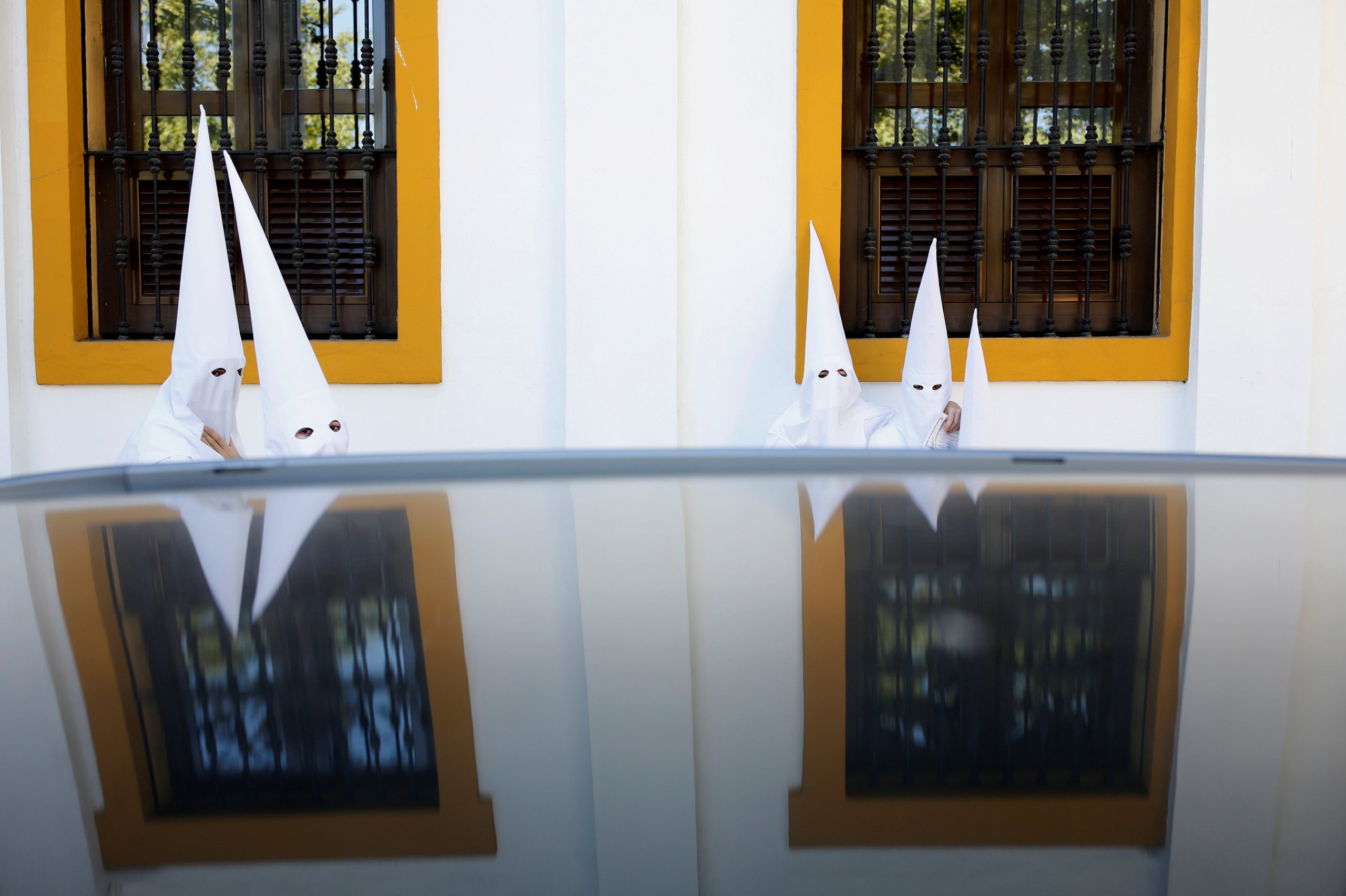 Penitents of La Paz (The Peace) brotherhood make their way to a church before taking part in a procession during Holy Week in the Andalusian capital of Seville, southern Spain, April 14, 2019.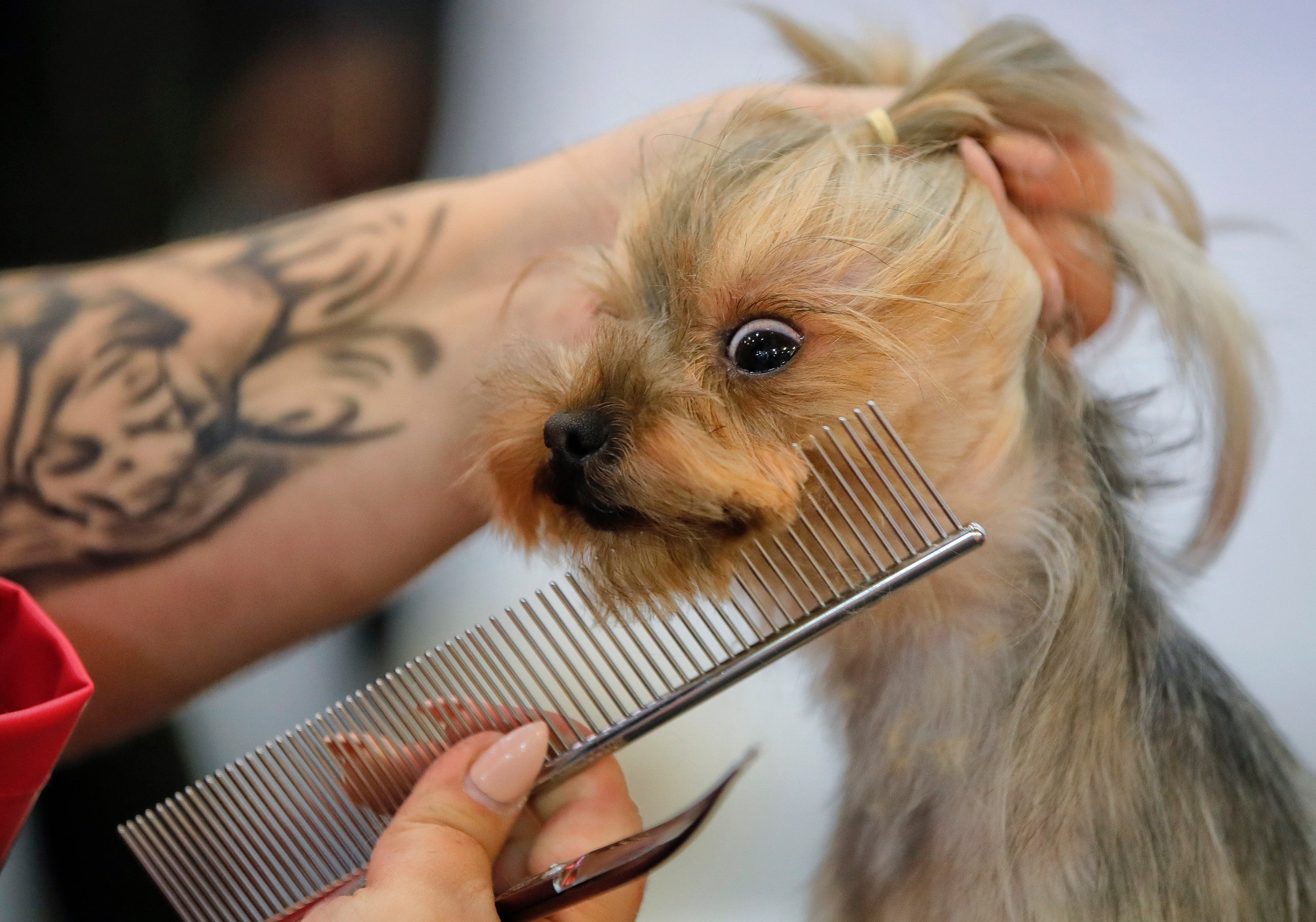 Elsa the Yorkshire gets its fur combed during a grooming competition at the Pet Expo 2019, a pet show in Bucharest, Romania, Saturday, April 13, 2019. According to organizers, the pet show attracts more than 10 thousand visitors every year.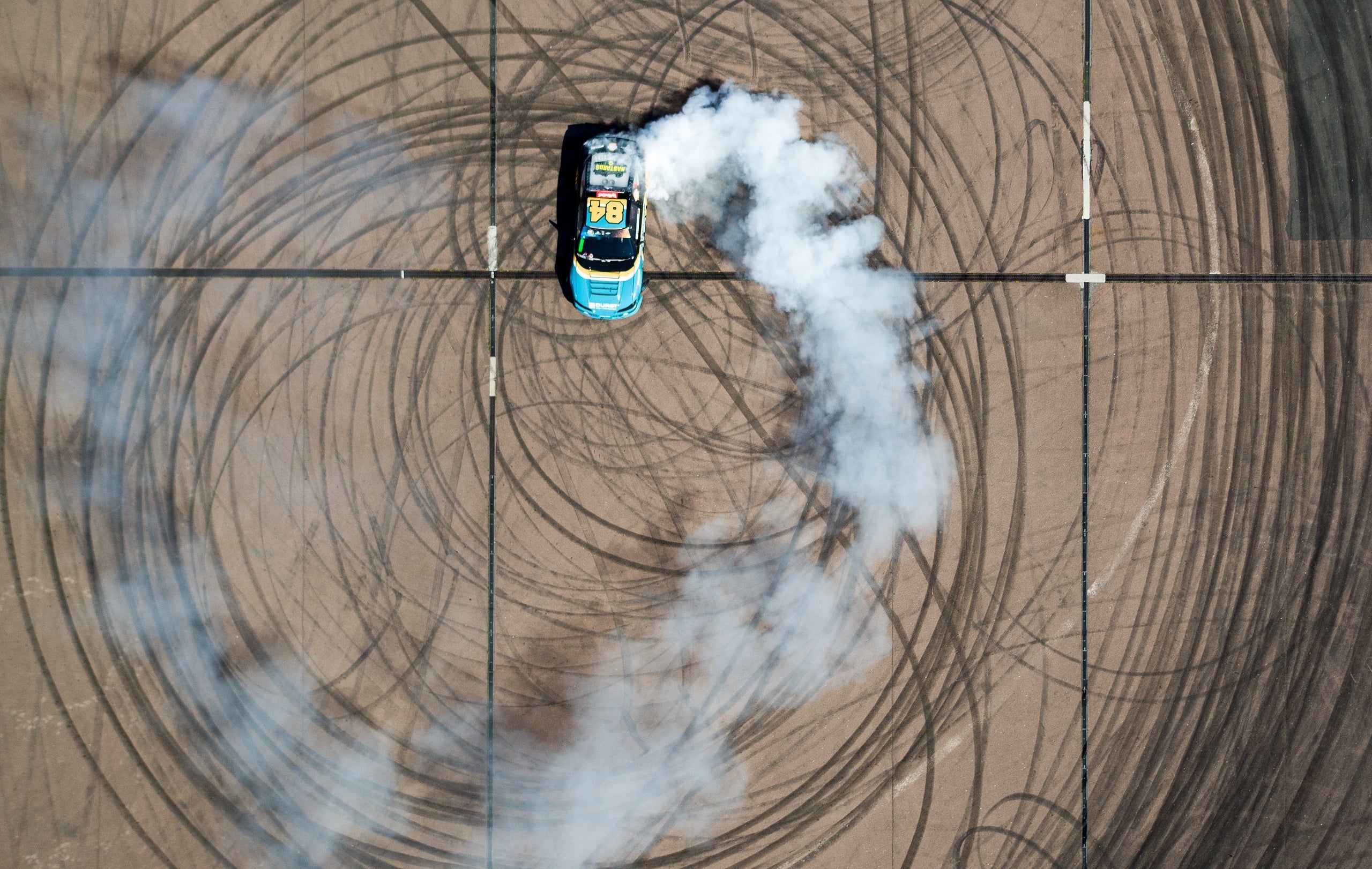 This picture taken with a drone shows a professional drift driver as he steers his racing car through the dredging town of Ferropolis during a demonstration on April 16, 2019, in Graefenhainichen, eastern Germany.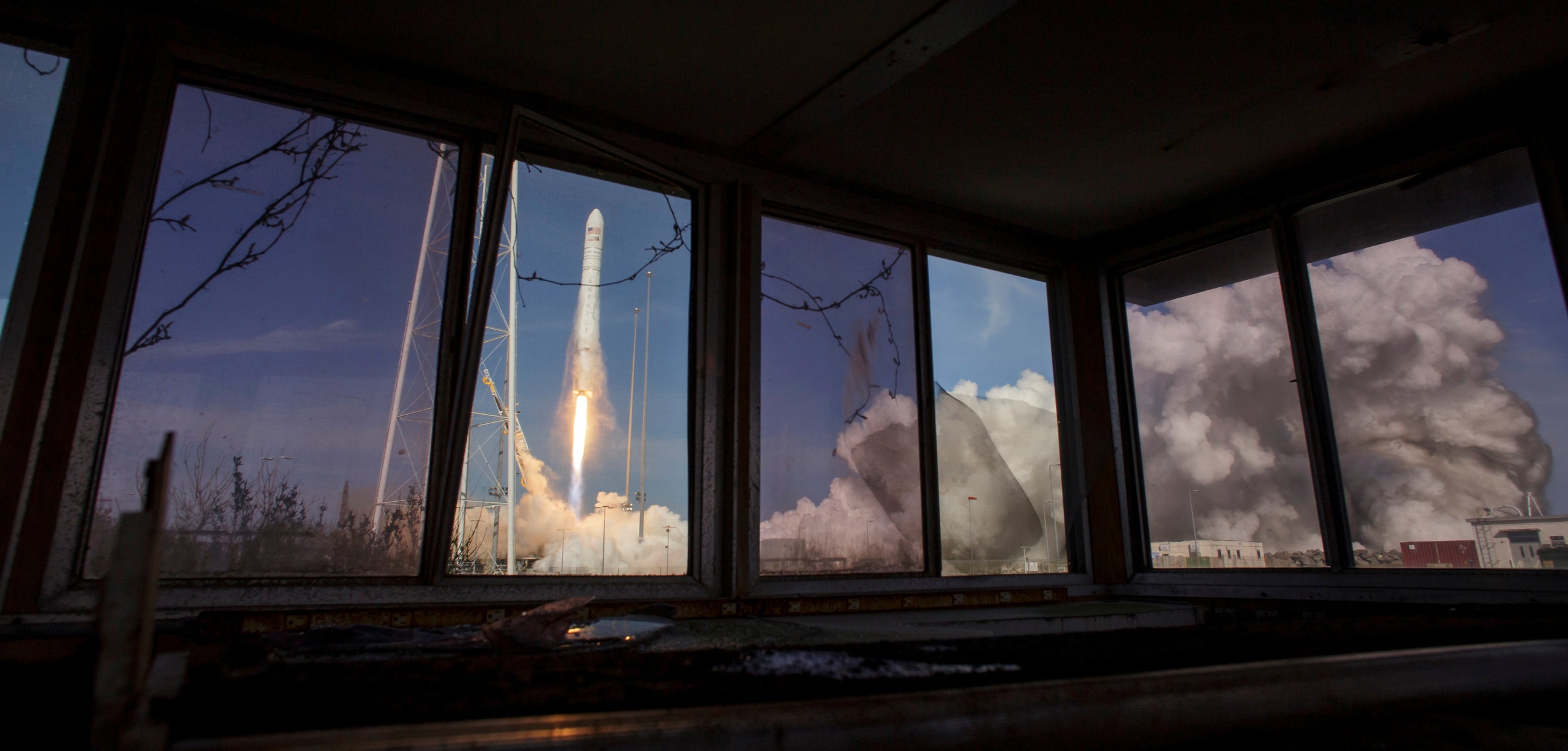 The Northrop Grumman Antares rocket, with Cygnus resupply spacecraft onboard, launches from Pad-0A, at NASA's Wallops Flight Facility in Virginia, U.S., April 17, 2019.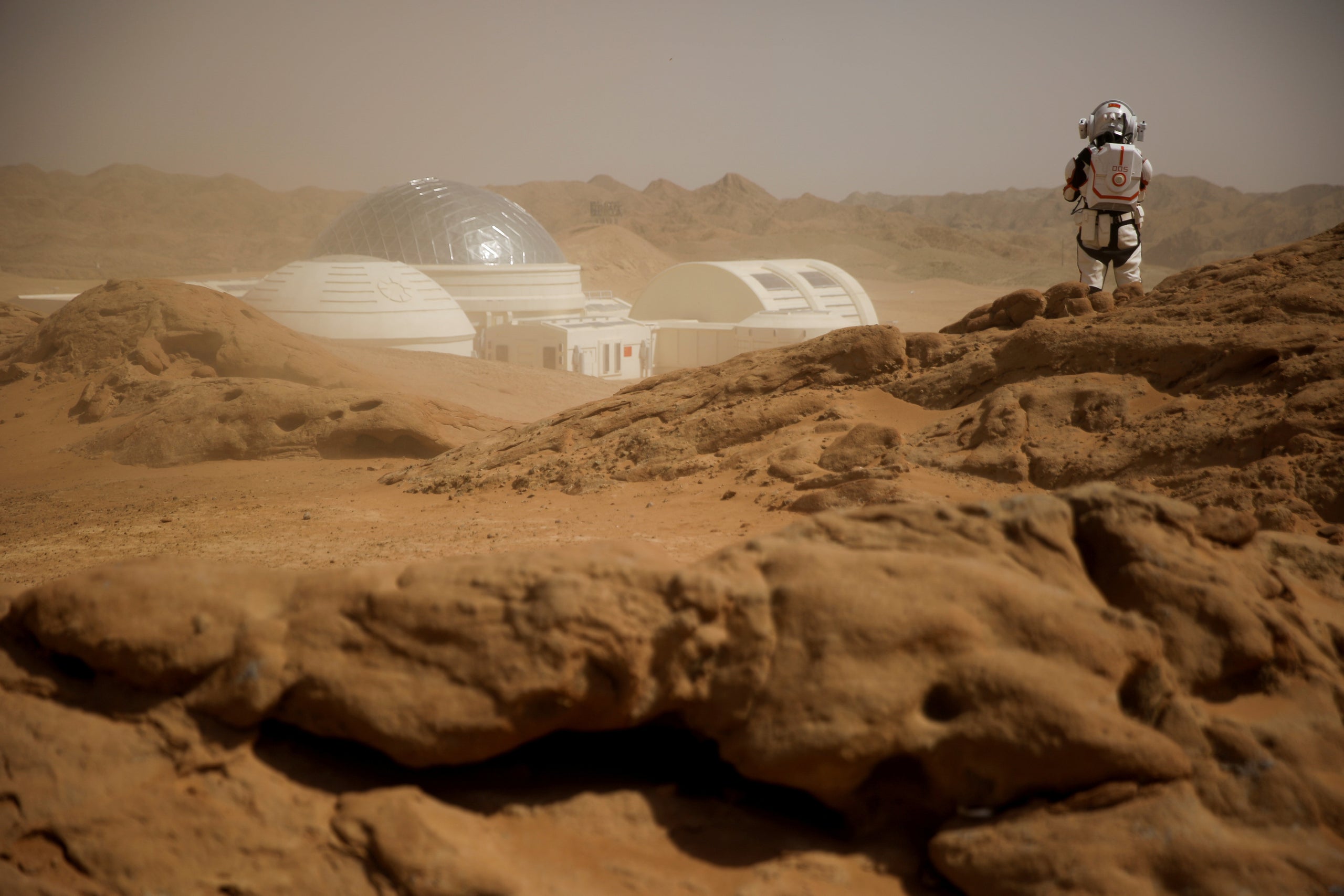 Sand whipped up by wind shrouds the C-Space Project Mars simulation base as a staff member wearing a mock space suit poses in the Gobi Desert outside Jinchang, Gansu Province, China, April 18, 2019.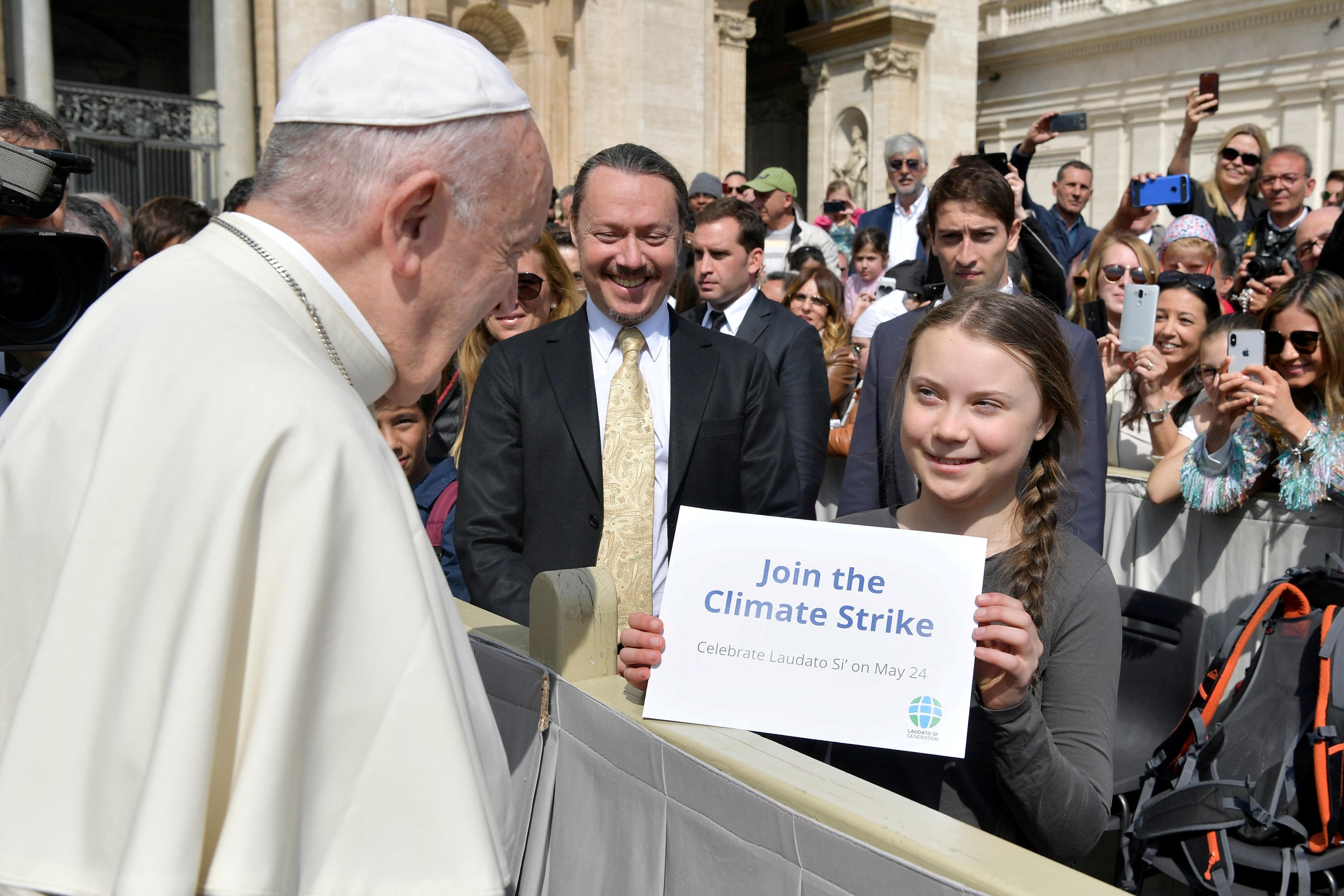 Climate activist Swedish teenager Greta Thunberg meets Pope Francis during the weekly audience at Saint Peter's Square at the Vatican, April 17, 2019.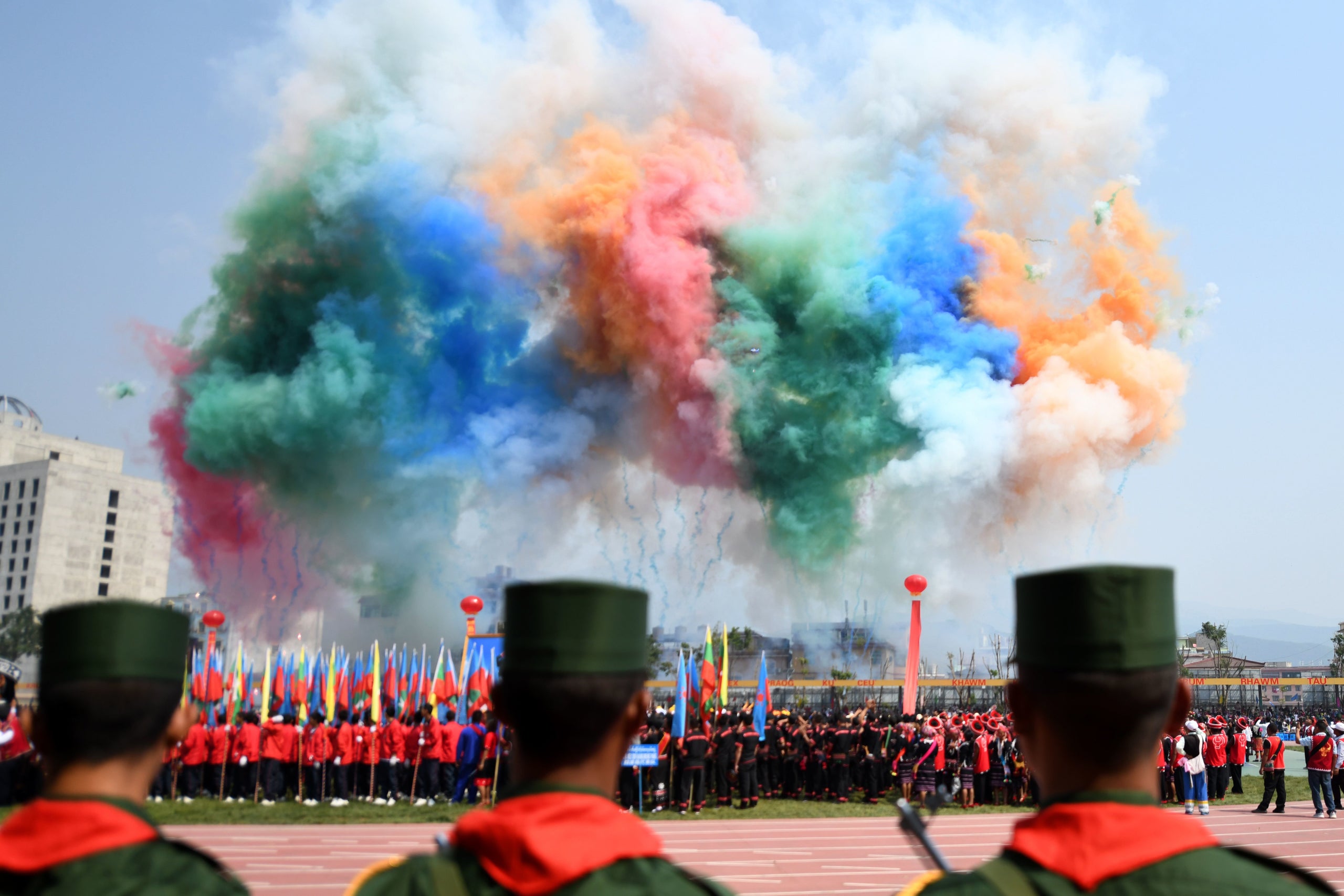 Day fireworks go off during a military parade, to commemorate 30 years of a ceasefire signed with the Myanmar military in the Wa State, in Panghsang on April 17, 2019.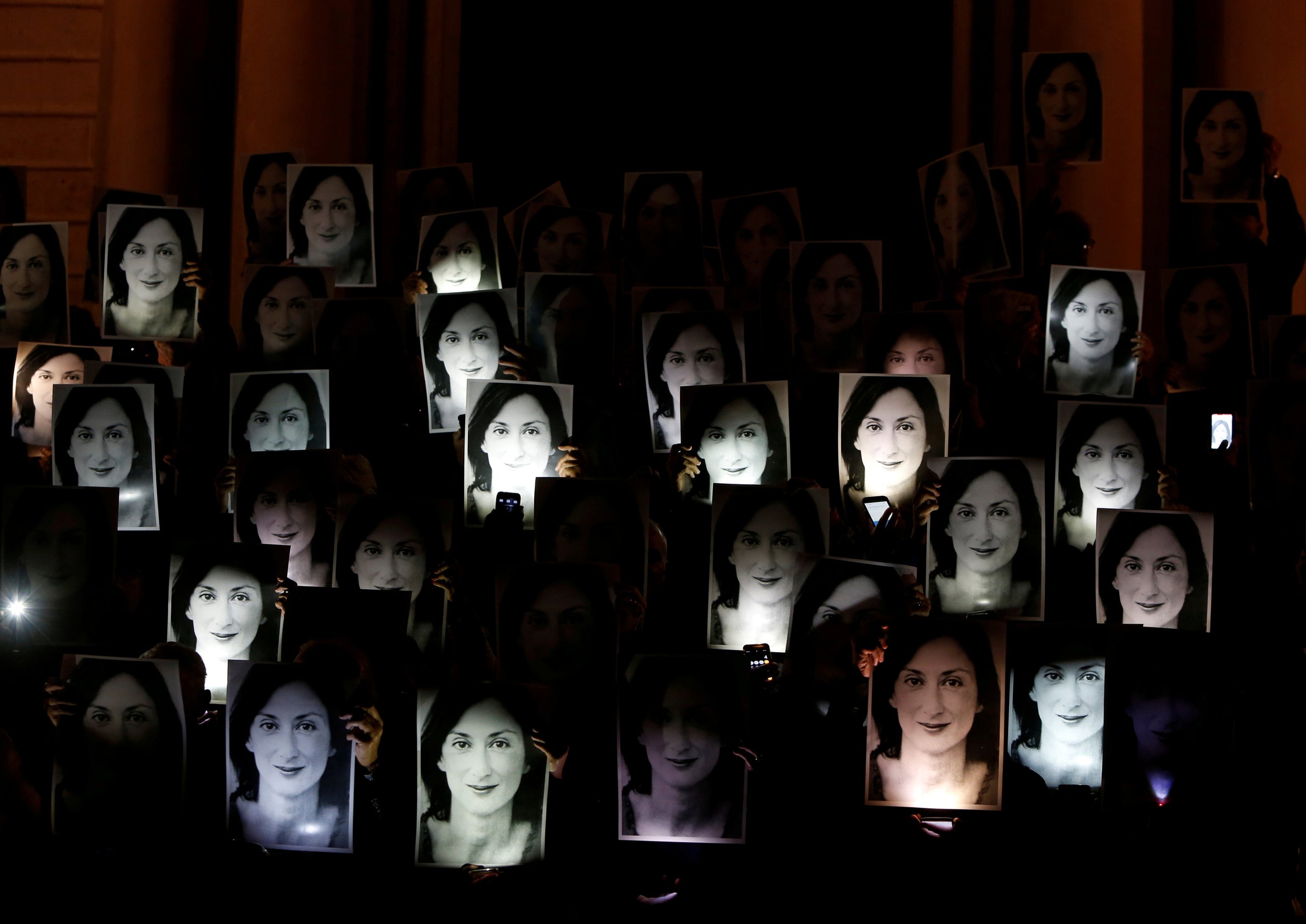 People hold up photos of anti-corruption journalist Daphne Caruana Galizia during a protest marking 18 months since her assassination, outside the office of Prime Minister Joseph Muscat at Auberge de Castille in Valletta, Malta, April 16, 2019.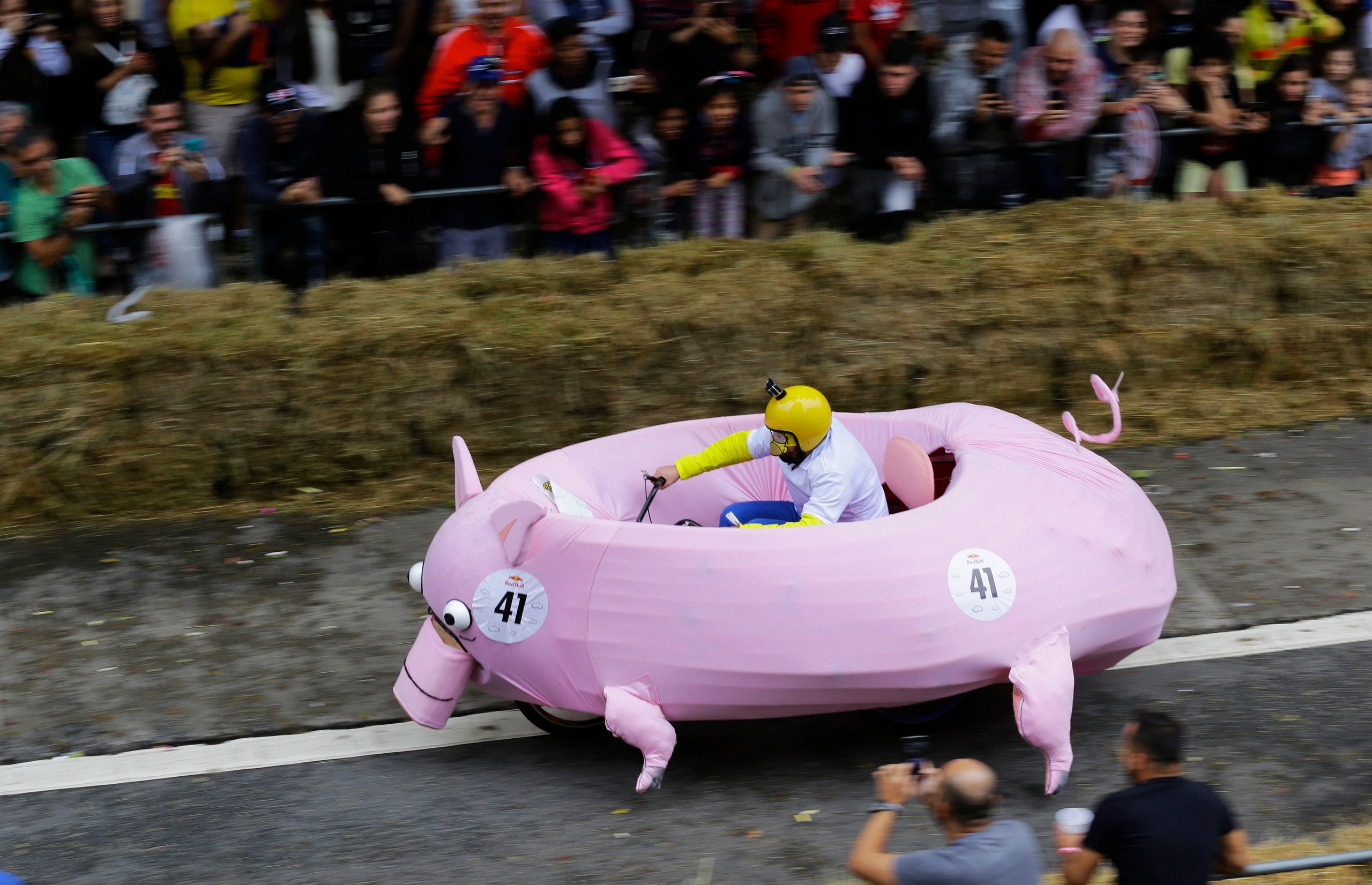 A competitor in a vehicle that looks like a pig steers through an obstacle course during the Red Bull Soapbox Race in Sao Paulo, Brazil, Sunday, April 14, 2019.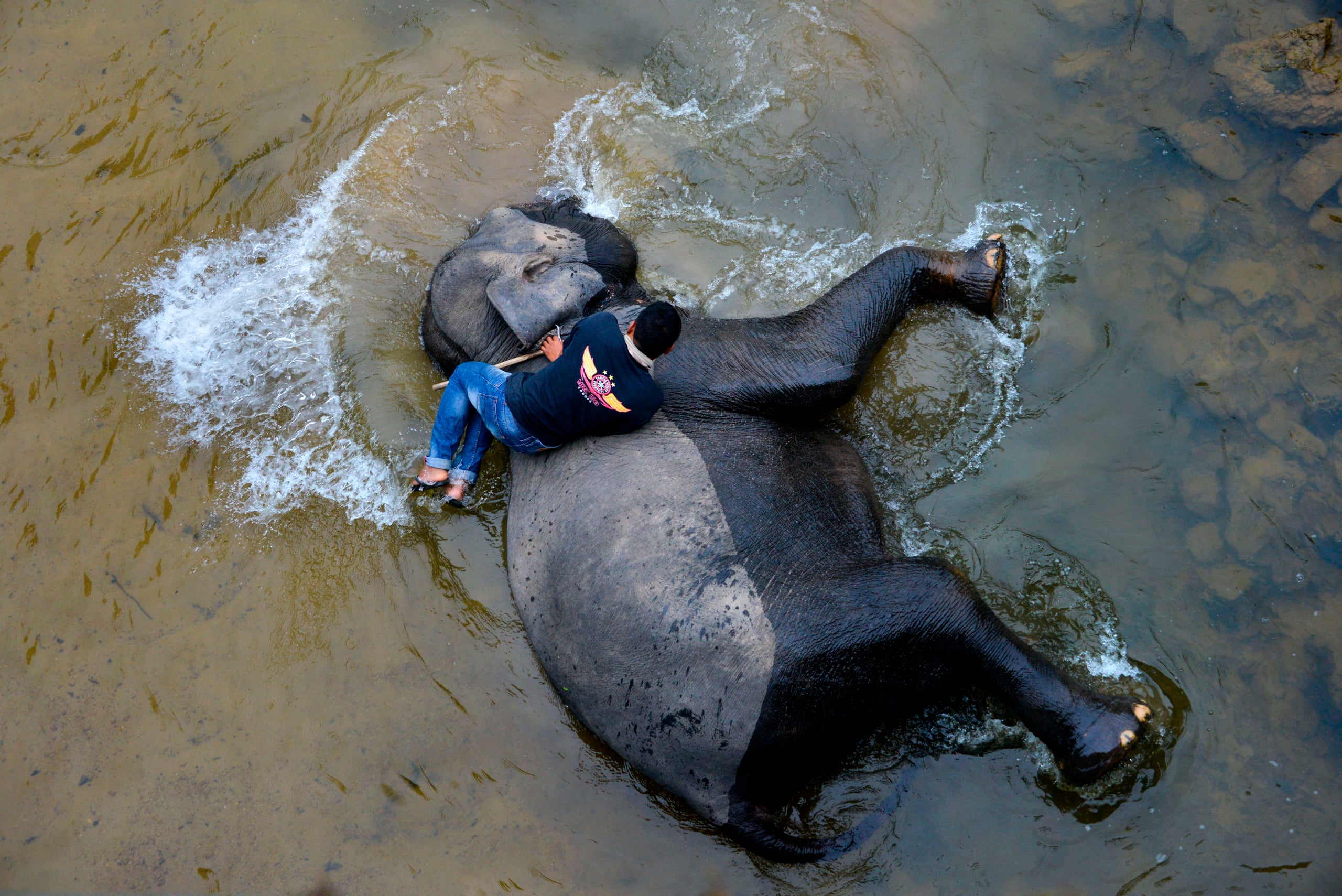 An Indonesian mahout bathes a Sumatran elephant in a river at Trumon animal corridor in Leuser ecosystem area, Southern Aceh province on April 15, 2019.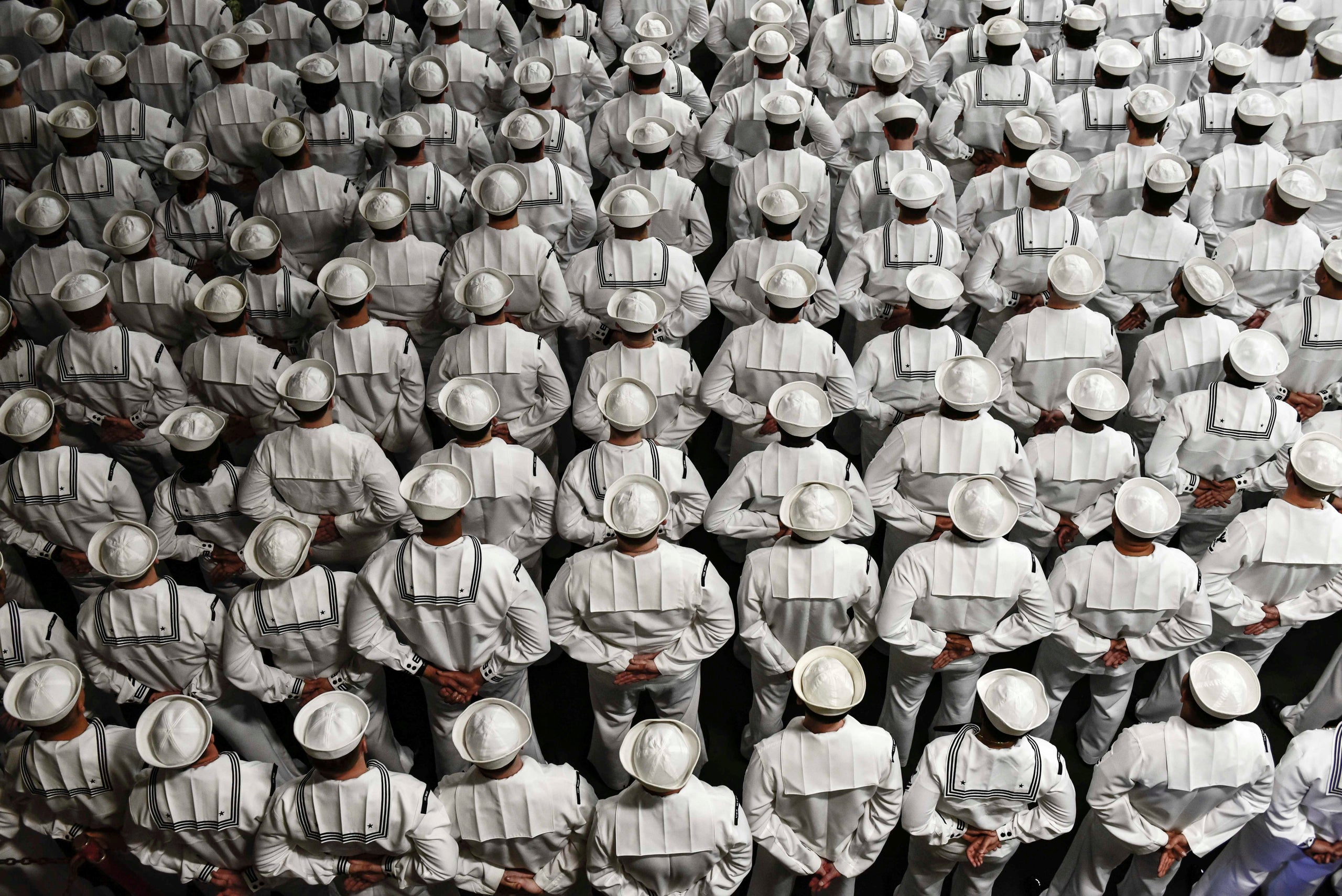 U.S. Sailors stand at parade rest during a Change of Command ceremony aboard the amphibious assault ship USS Wasp in Subic Bay, Philippines, April 13, 2019.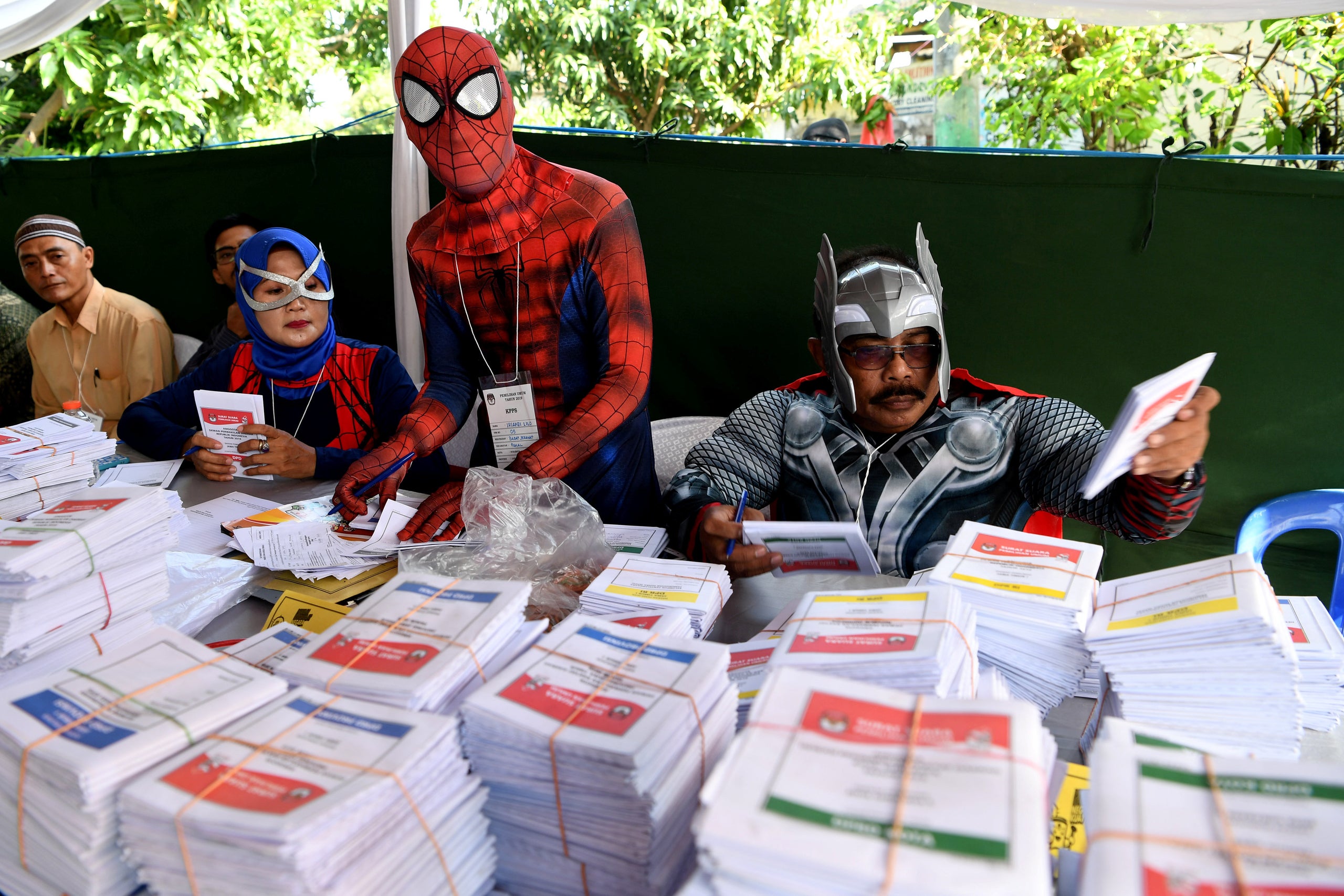 Election officials wearing superhero costumes prepare ballots at a polling station during elections in Surabaya, East Java province, Indonesia, April 17, 2019.
Calling all HuffPost superfans!
Sign up for membership to become a founding member and help shape HuffPost's next chapter
BEFORE YOU GO
PHOTO GALLERY
Photos You Missed In 2019