In 2012, photographers captured the unspeakable tragedy of war and the excitement of victory, devastating natural disasters and the realities of the economic crisis.
Photos of Aida, a 32-year-old Syrian woman who lost her husband and two of her children in an amy attack, angry Spaniards protesting against austerity, a naked man running through the Greek capital, or Felix Baumgartner moments before he broke the sound barrier represent some of the year's most defining moments.
HuffPost Word gathered the most 40 most powerful images 2012. Take a look in the slideshow below.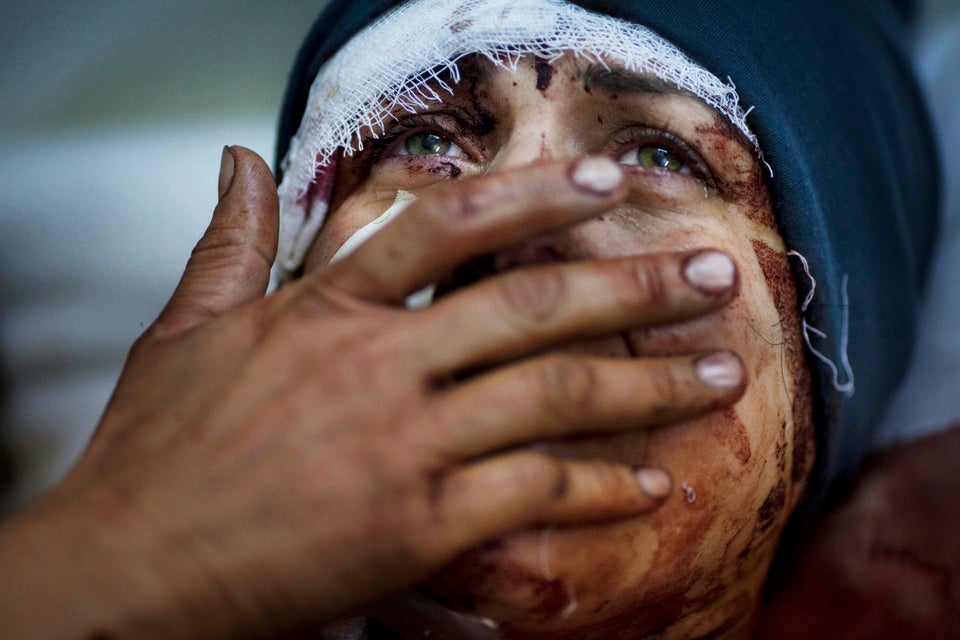 The 40 Pictures Of 2012 You Won't Forget
Related
Popular in the Community