The president might like to tout his support for American workers, but those workers aren't the only ones making flags for his Trump 2020 supporters.
Photos released by Reuters on Wednesday show a Chinese factory making flags that suppliers will use to promote President Donald Trump's 2020 re-election campaign.
Since March, Jiahao Flag Factory, located in Fuyang, Anhui province, has made approximately 90,000 of the flags, according to Reuters. The outlet noted that the factory manager doesn't know if the buyers are "affiliated with Trump's official campaign or the Republican Party." (The official Trump campaign merchandise site says all its products are "proudly made in the U.S.A.")
The flags reportedly cost about $1 apiece, a price that is likely to go up after Trump's tariffs on China kick in. The suppliers are likely trying to get these prices while they can, the factory manager told Reuters.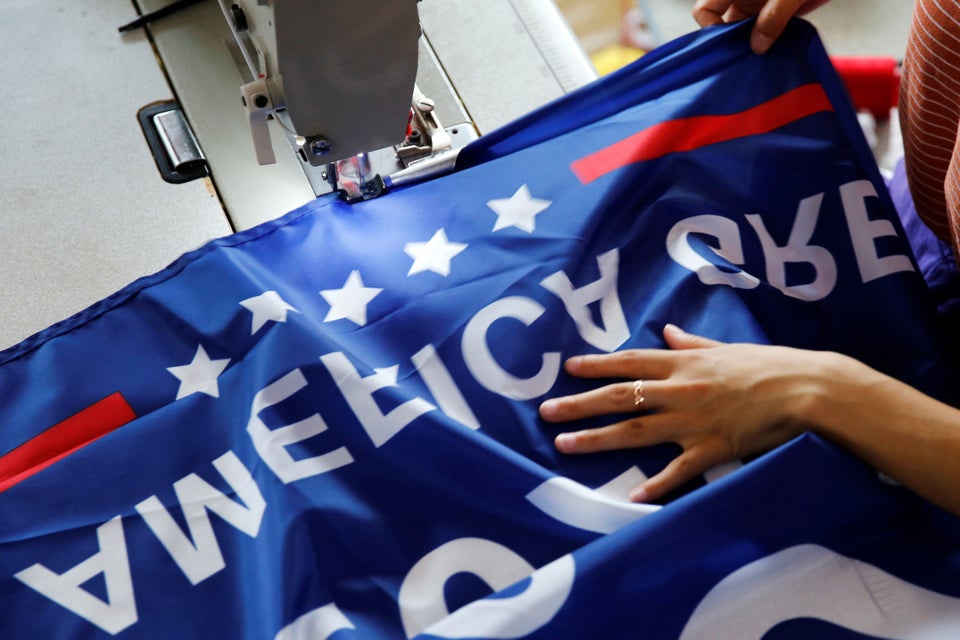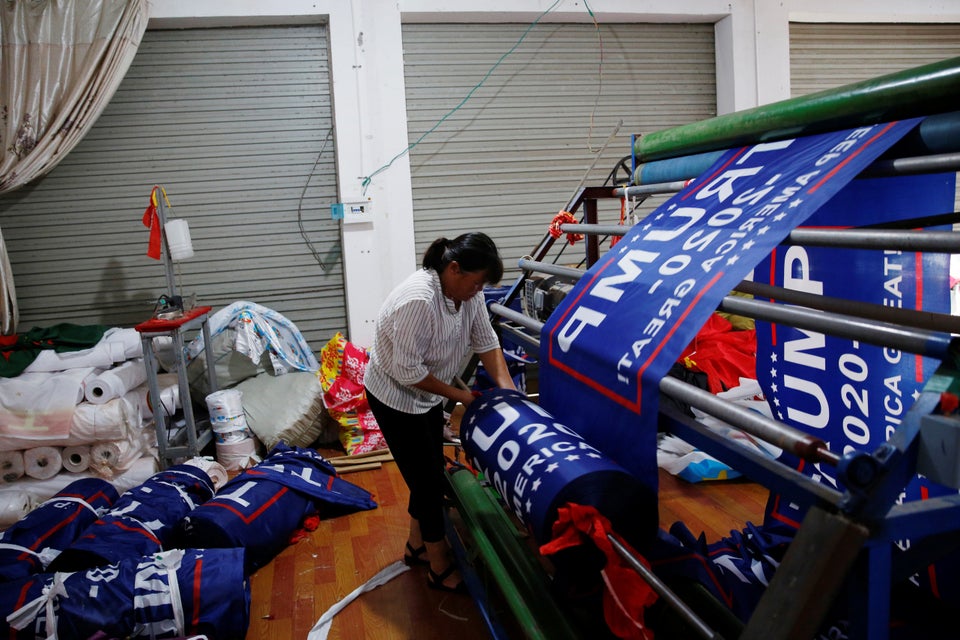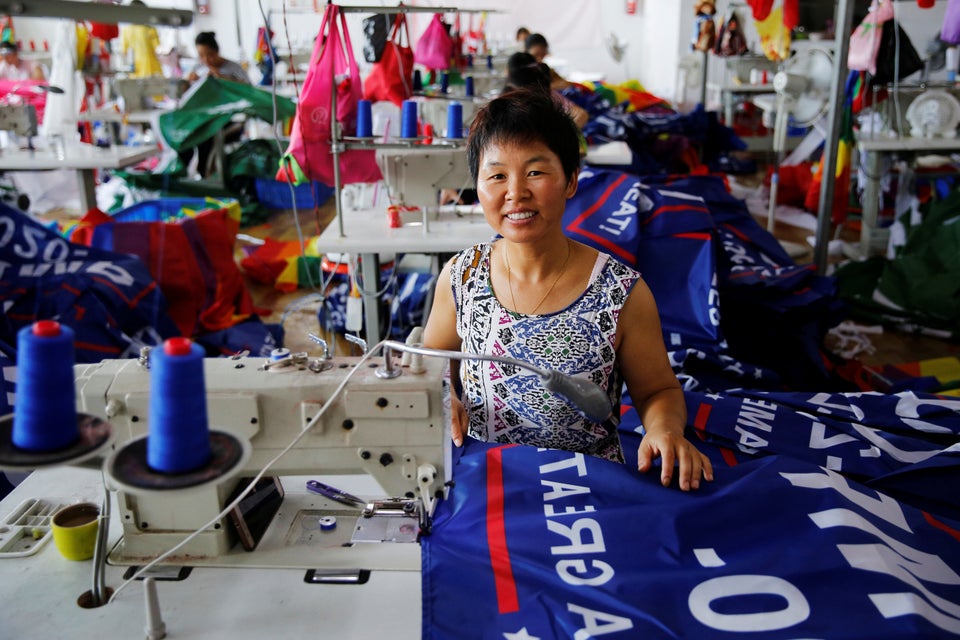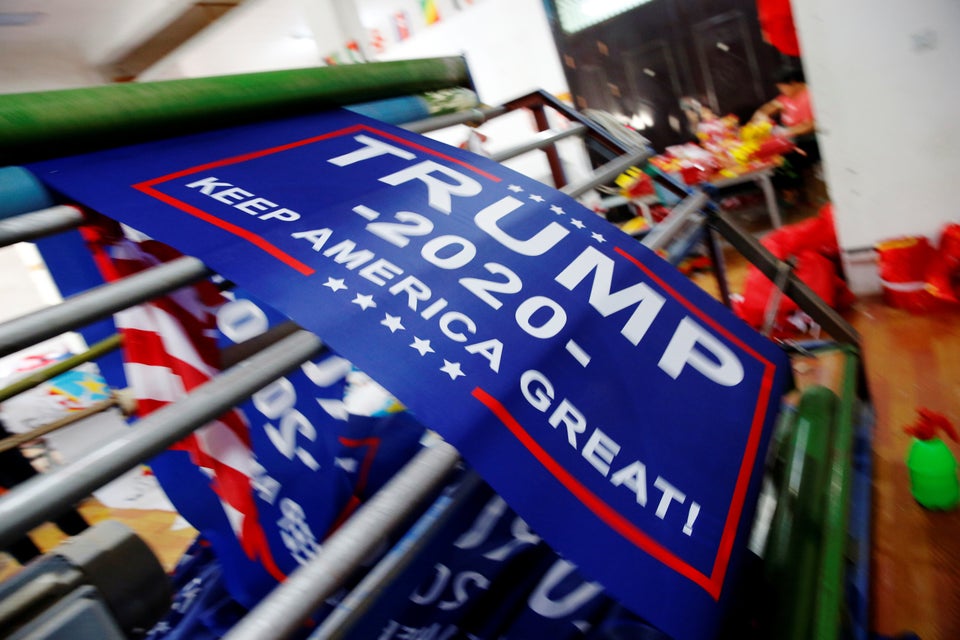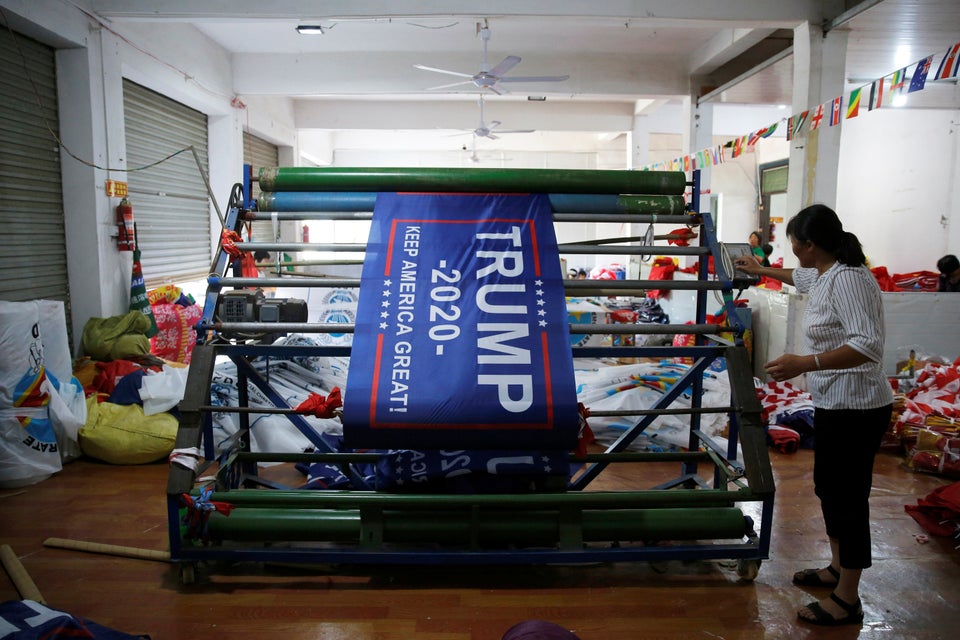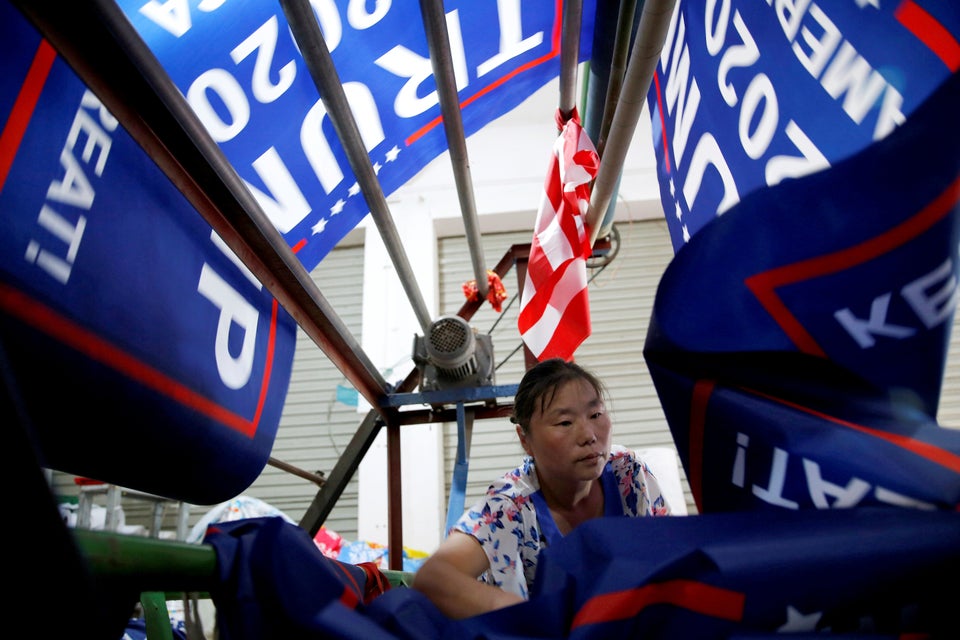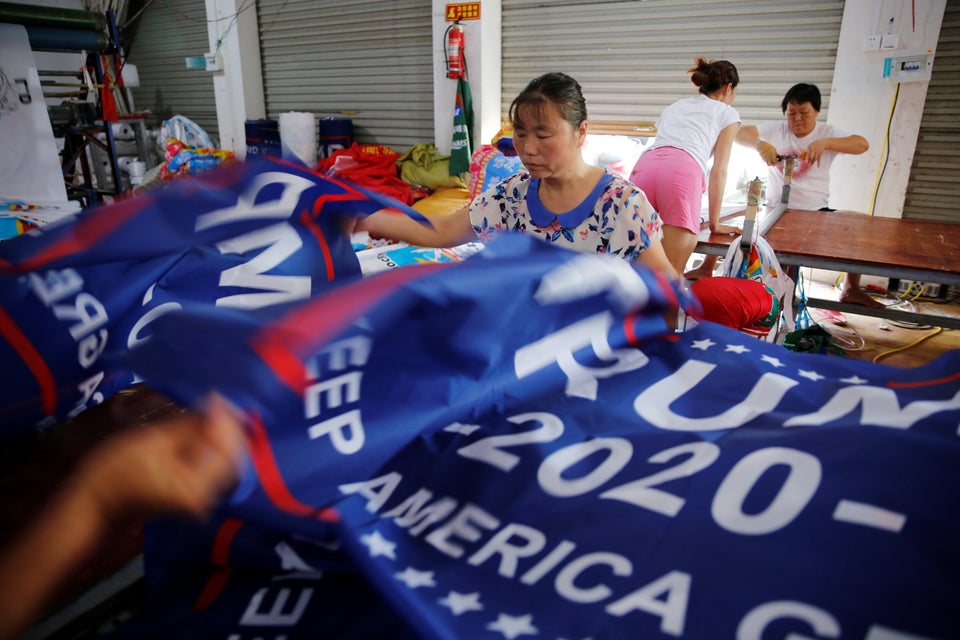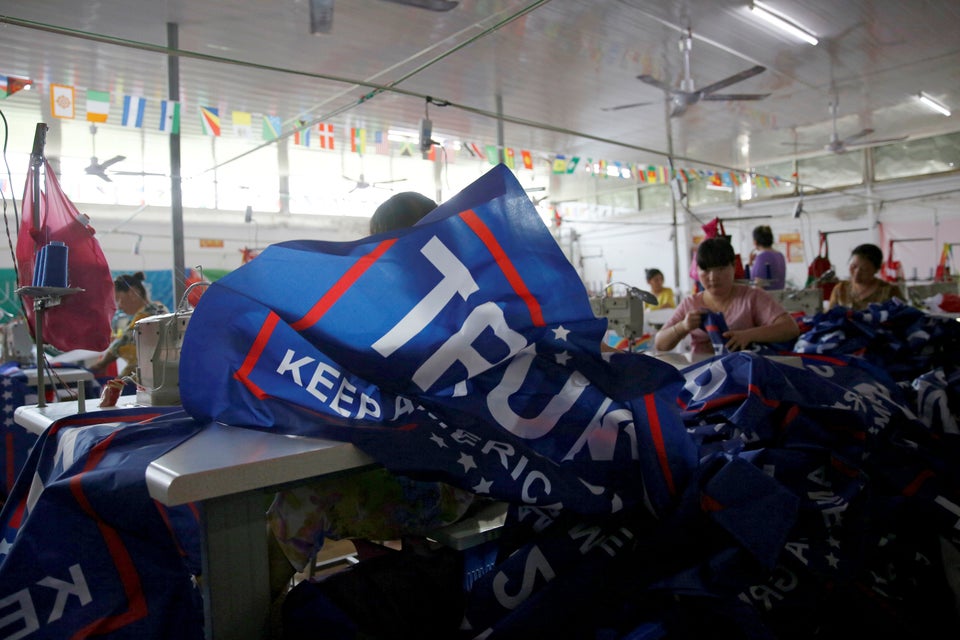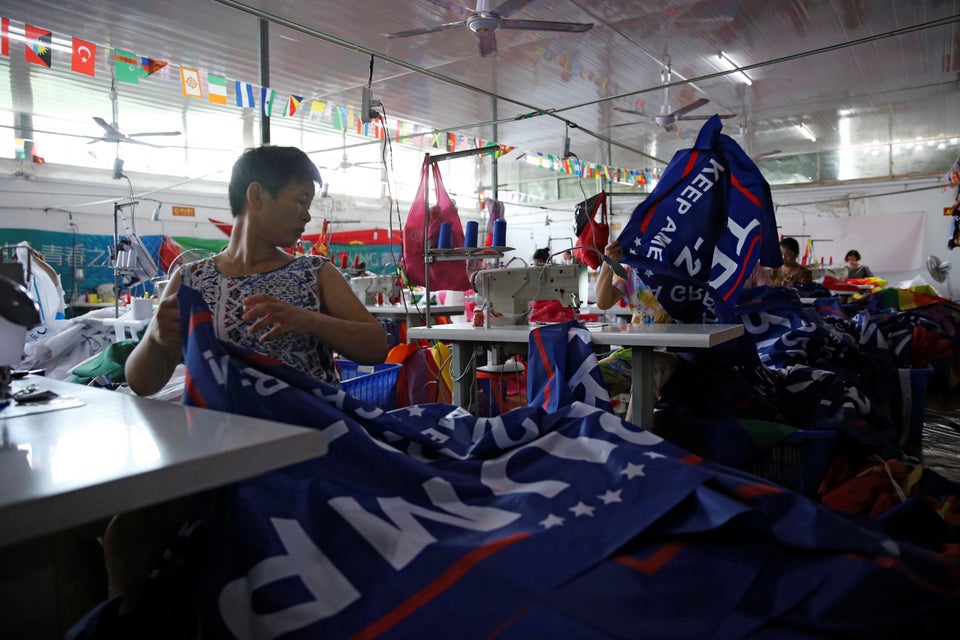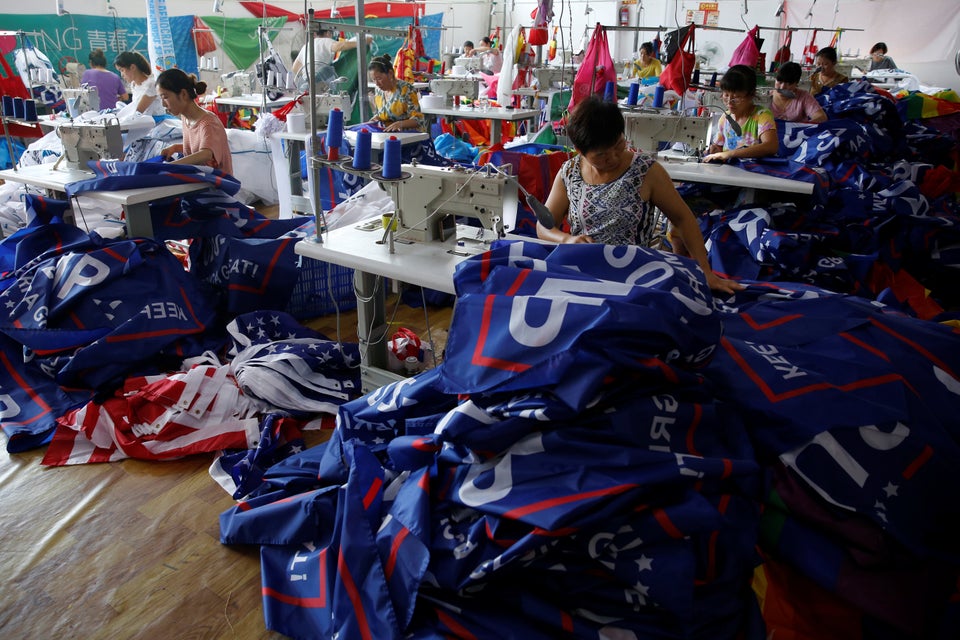 Clarification: A previous version of this story indicated that per a Reuters report, the flags made in the Chinese factory are for Trump campaign suppliers. Language throughout has been amended after Reuters updated its report to clarify that the factory owner doesn't know whether the buyers are affiliated with the official campaign.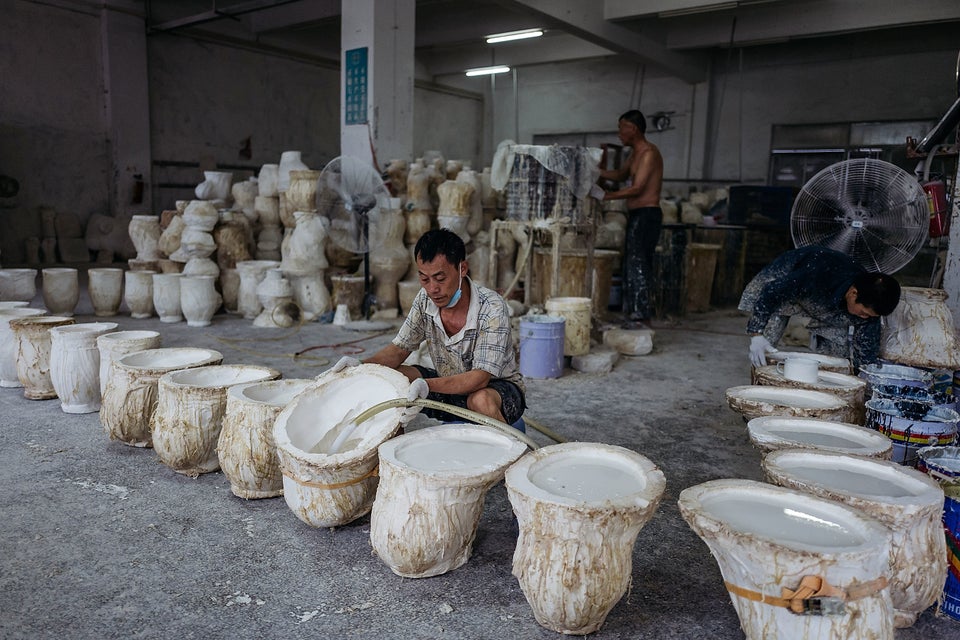 Creepy Donald Trump Masks In China
Popular in the Community