Dramatic photos and videos published on social media and by HuffPost reporters have captured the destruction in parts of Texas after Hurricane Harvey barreled into the Gulf Coast, bringing potentially "historic" rain and flooding, according to weather officials.
"This event is unprecedented & all impacts are unknown & beyond anything experienced," the National Weather Service said.
Photos of downtown Houston show parks and highways in the nation's fourth-largest city turned into muddy rivers as residents escaped to higher ground.
"As you can see, Allen Parkway is completely underwater at this point," a man says in one Periscope video that shows traffic lights flashing over the water.
Other photos capture cars partially submerged in the water, including an abandoned Hummer that had water nearly reaching its windshield.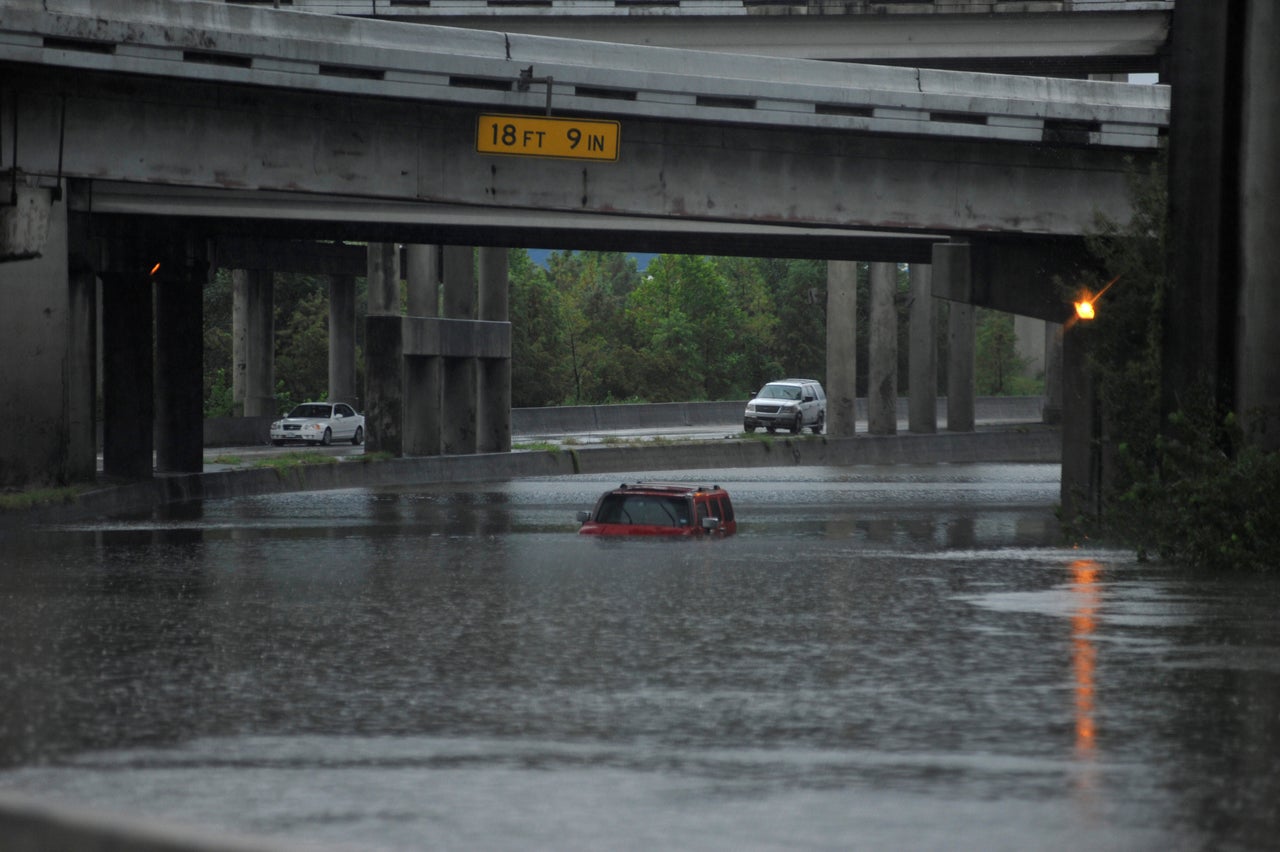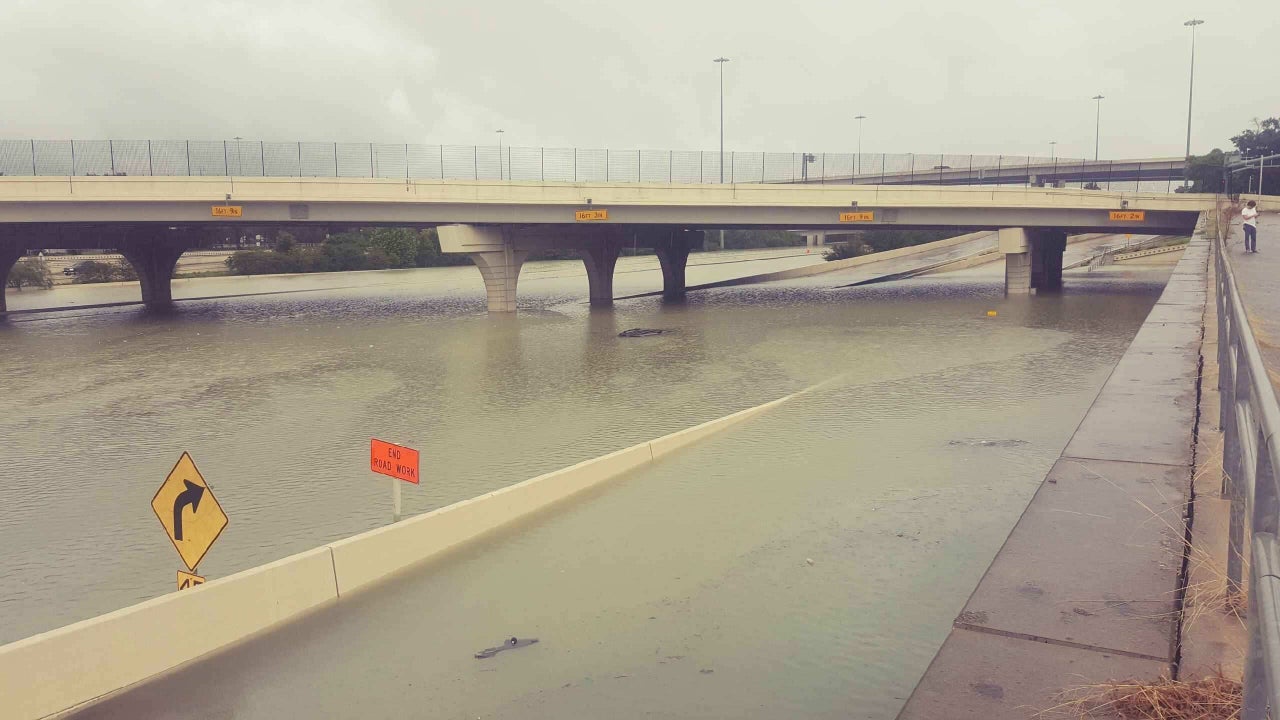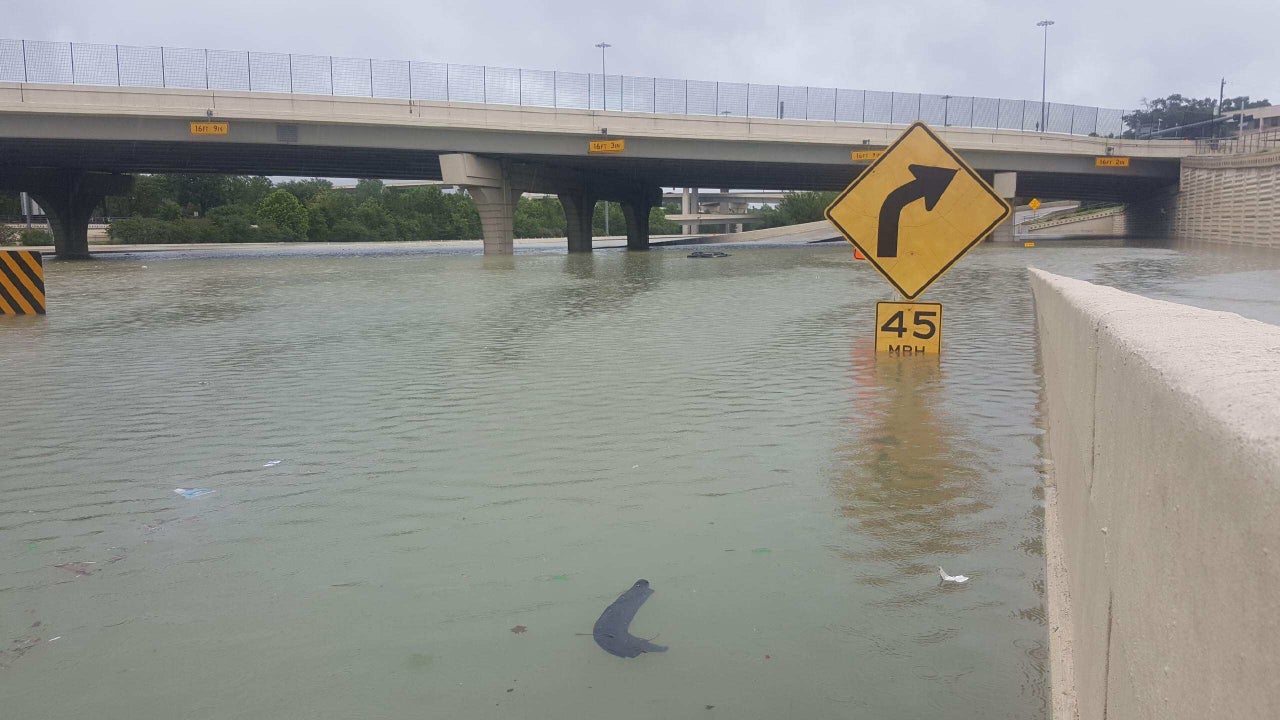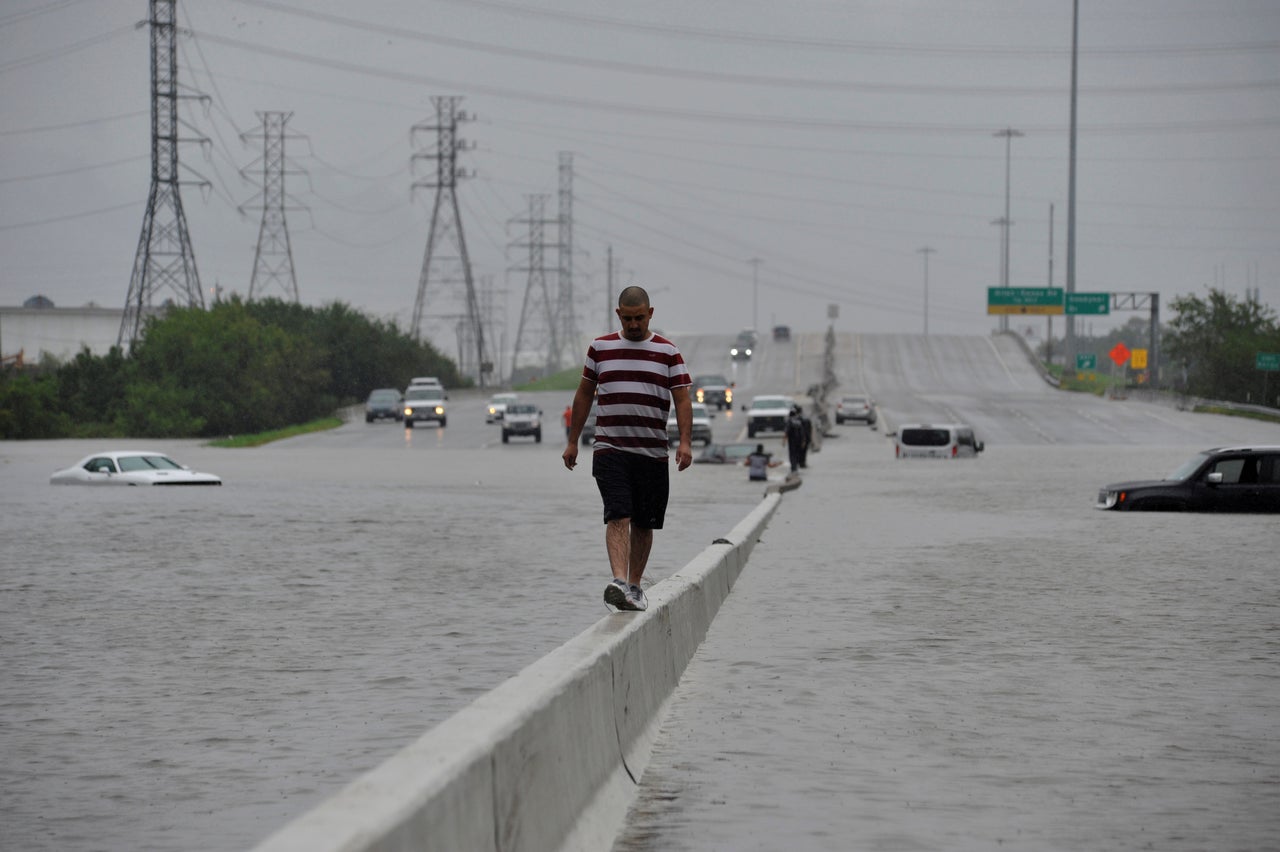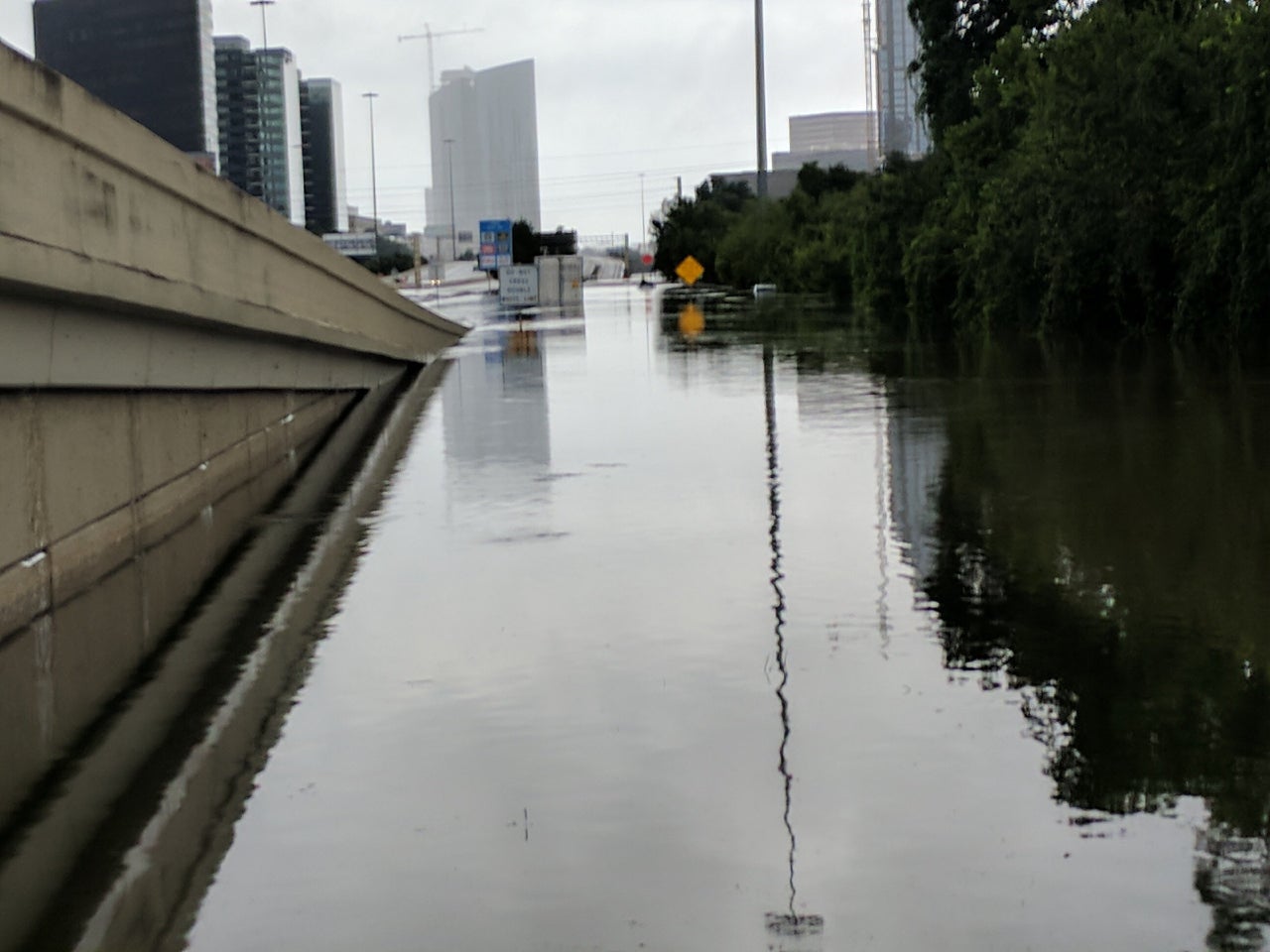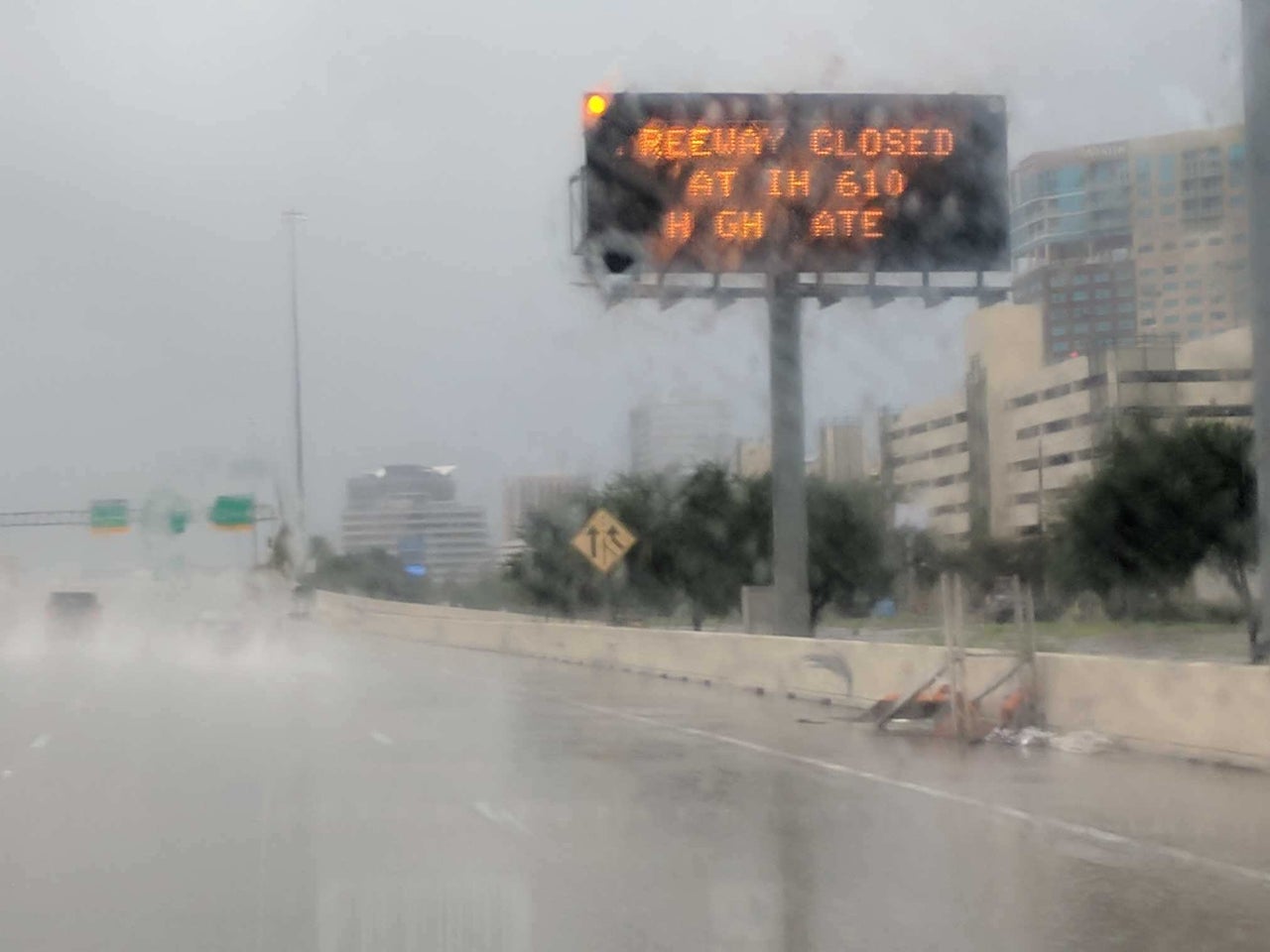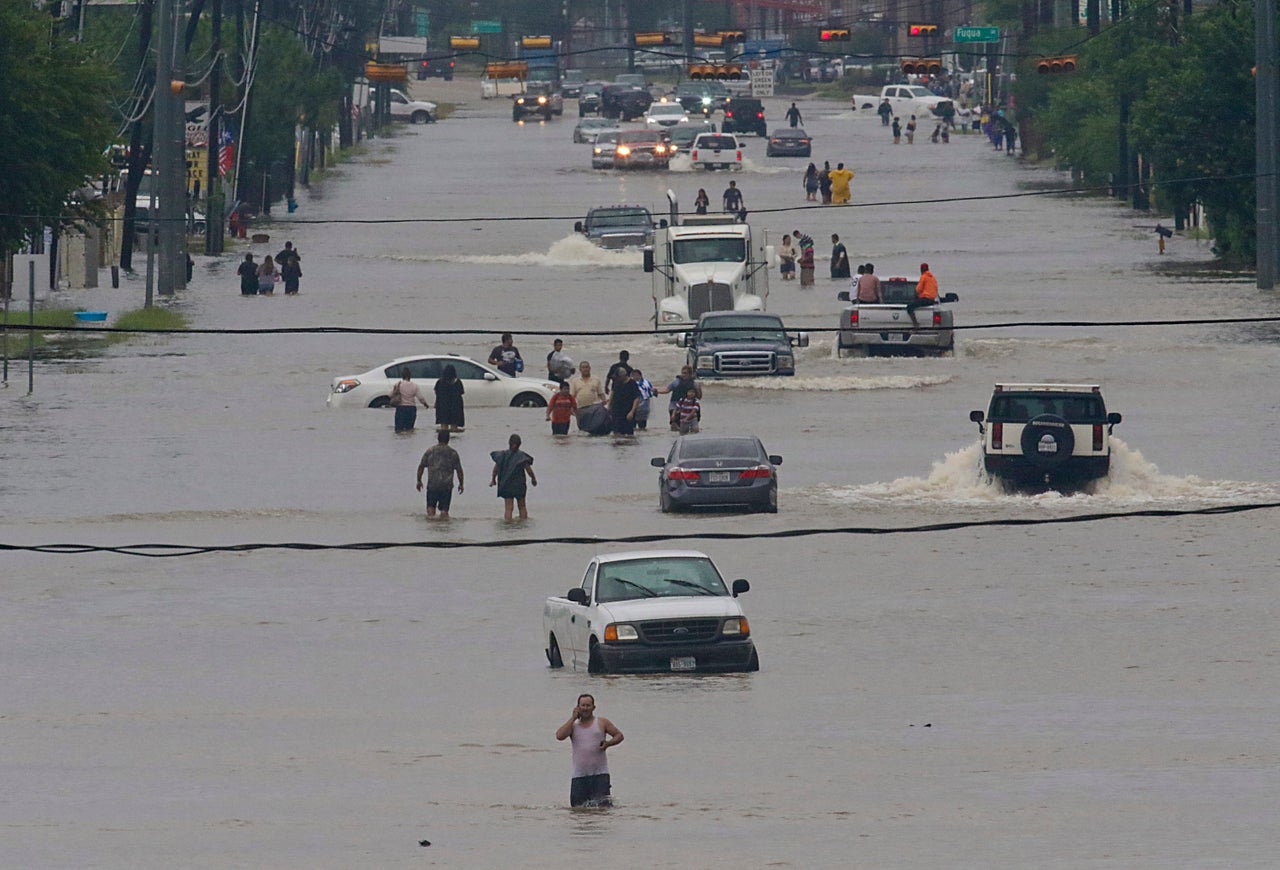 One video taken by CBS News shows a man climbing out of his pickup truck as it floats down a submerged street.
Houston-based station KHOU captured rainwater gushing into its lobby.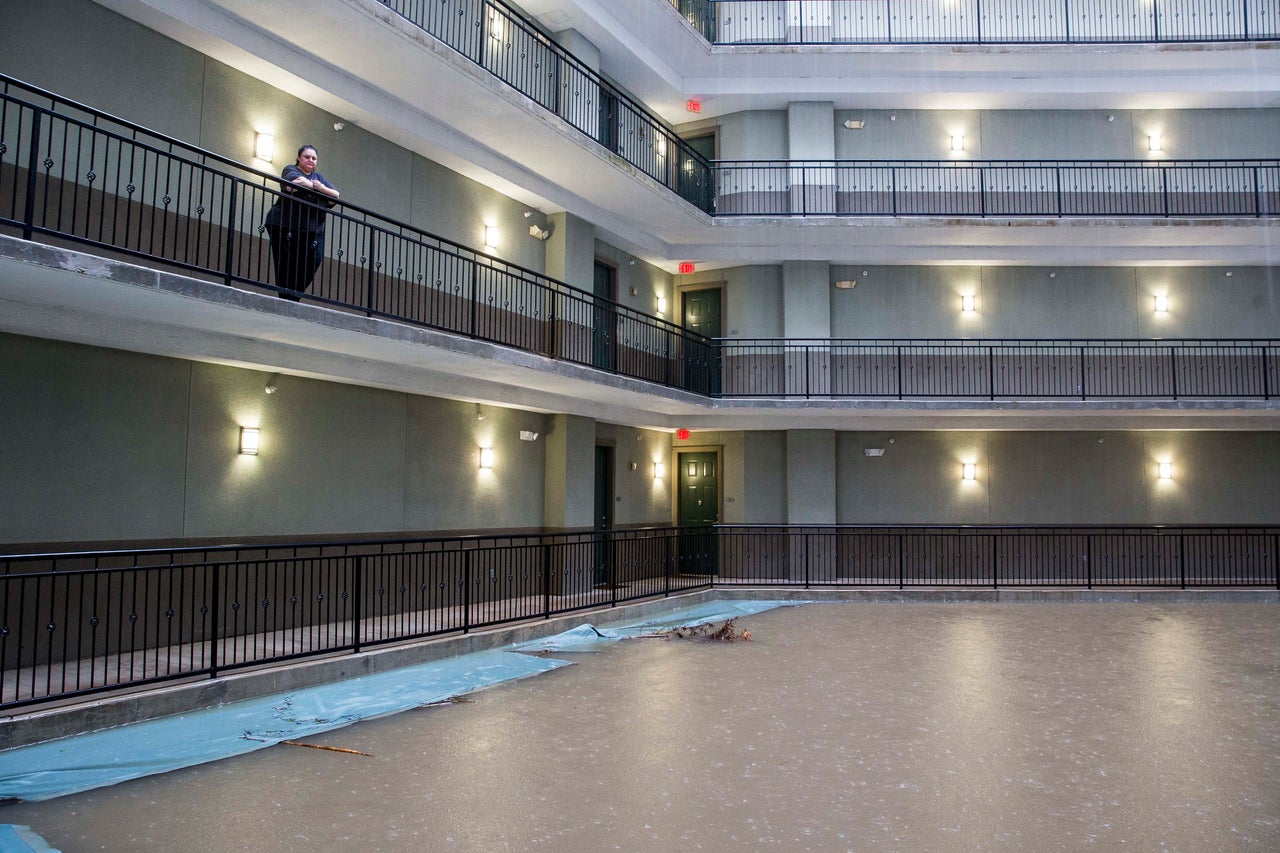 At a press conference on Sunday morning, Houston Mayor Sylvester Turner said the city has received "several hundred structural flooding reports, and we expect that number to rise pretty dramatically."
The city's emergency departments have also received more than 2,000 emergency calls, Turner said.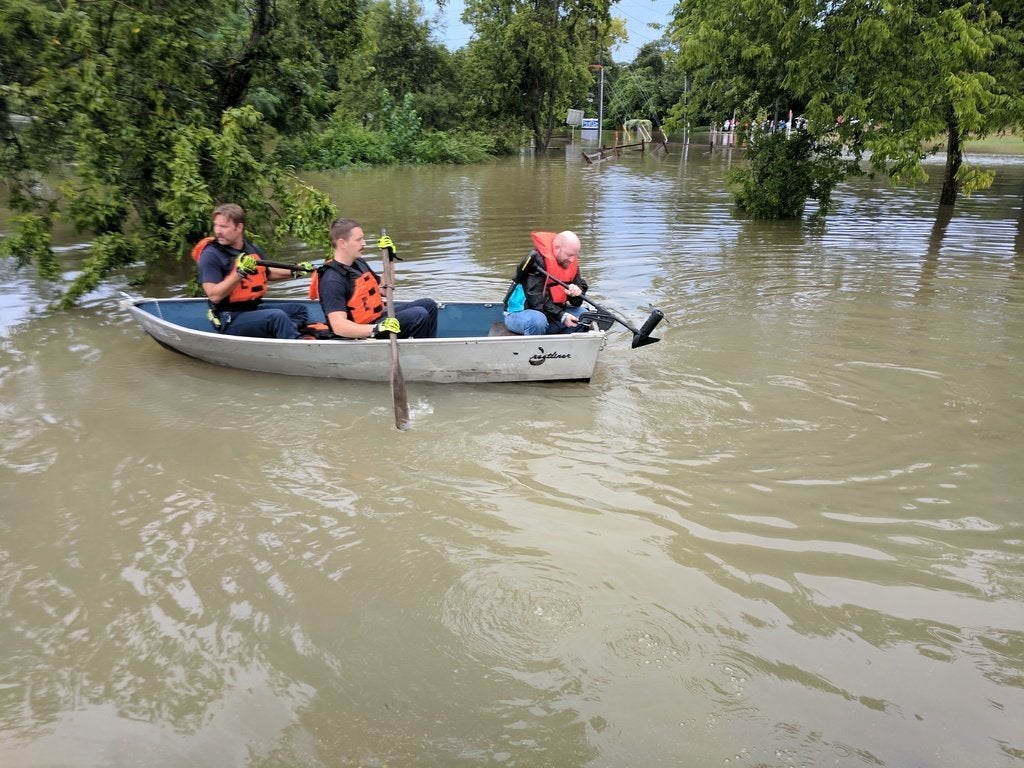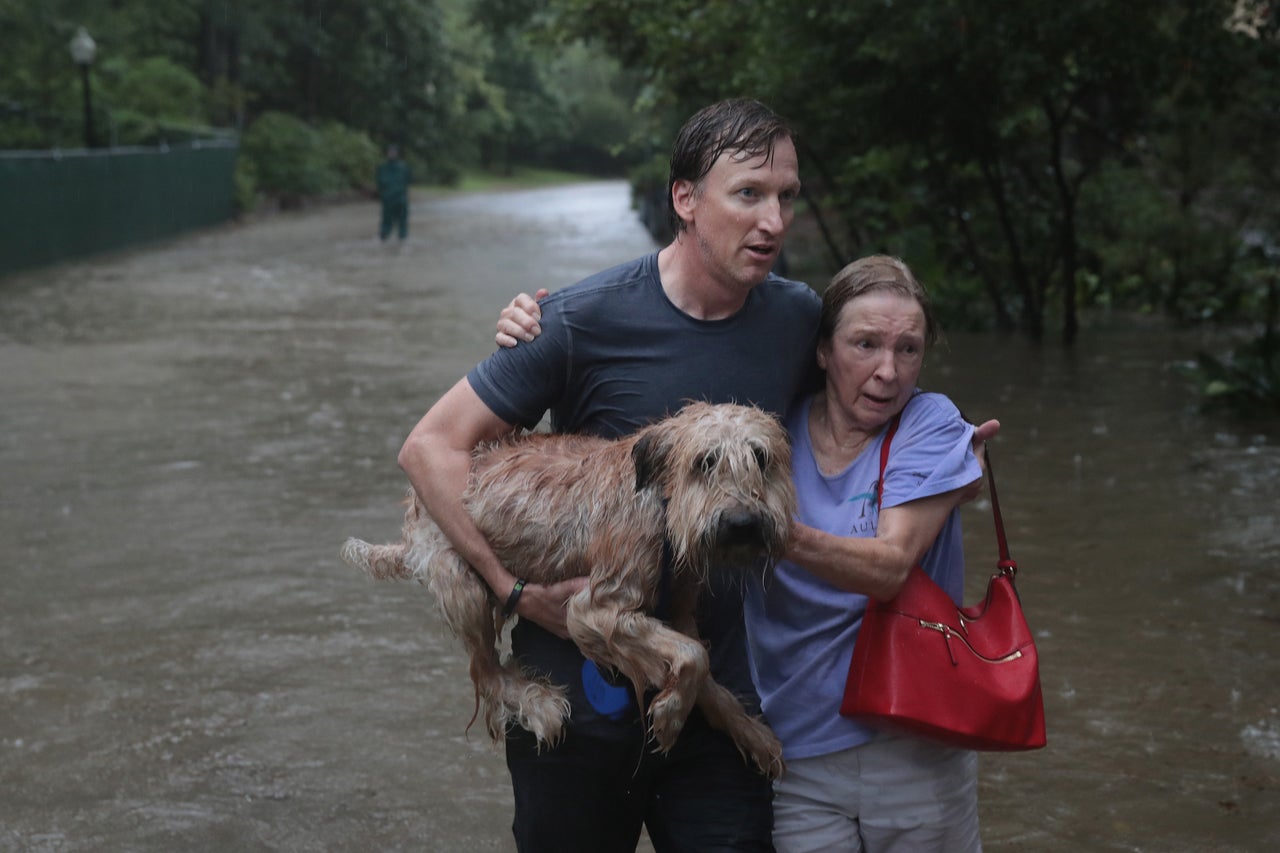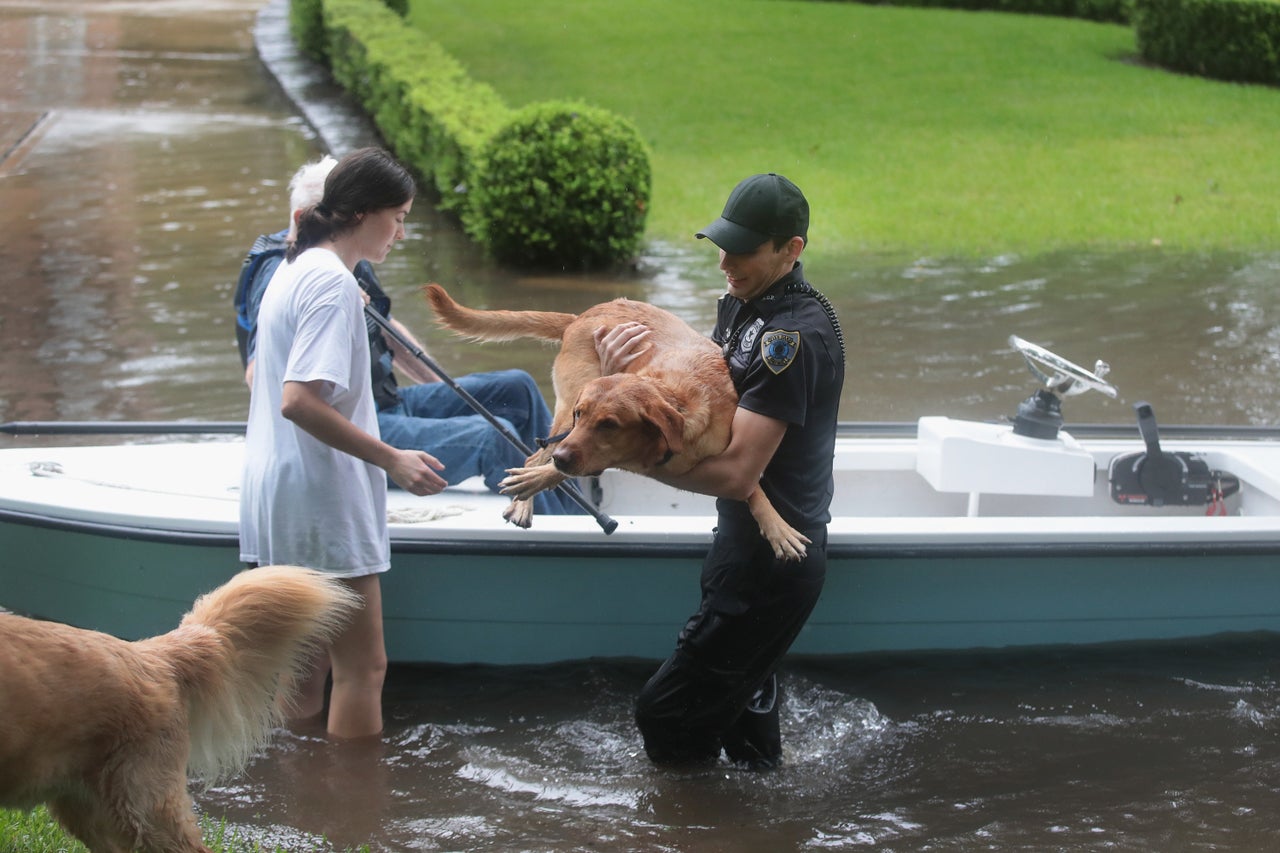 Rain is expected to continue to fall in the area, with flash flood warnings in effect through Wednesday evening for portions of southeast Texas, according to the National Weather Service. The full list of cities impacted can be seen here.
Authorities have urged residents to stay off the roads for the time being. If you feel you must seek higher ground, the National Weather Service advises you to avoid attics and climb onto a roof, then call for help.
Related
Before You Go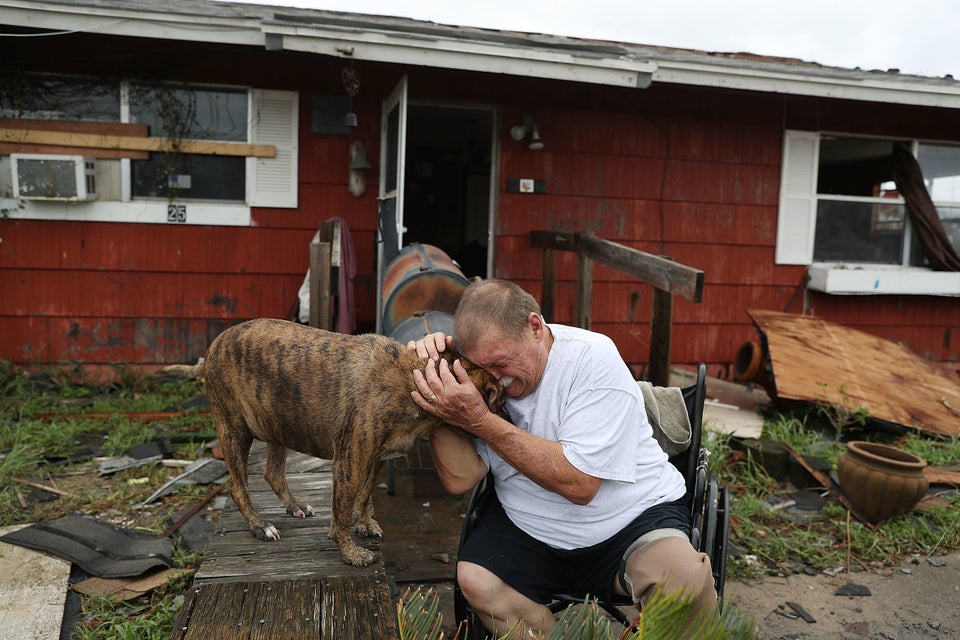 Hurricane Harvey Aftermath
Popular in the Community