As parents, Polish photographers Anna Waluda and Michal Zawer know that life is a lot messier than it looks on social media. The couple's latest photo project shows what happens when their toddlers join their "Pinterest-perfect" breakfast in bed.
"We've seen thousands of those beautiful Pinterest or Instagram breakfast shots: a pyramid of small same-size pancakes topped with honey and fruit, some fancy smoothie, perfectly brewed coffee, some flowers, of course everything perfectly arranged on a wooden tray, fresh linen sheets and beautiful people having the meal," the parents told The Huffington Post.
In their breakfast photos, 3-year-old Leonard and 1-year-old Emilka share the reality behind seemingly pristine breakfasts at home -- from the spills to the total toddler chaos.
"We can often see perfect people living their perfect lives on social media," they continued. "But we are all just human beings and we all have bad days, oats porridge for breakfast, and our sheets sometimes need changing, so let's not be fooled by the beauty we see in photographs that people often post on social media."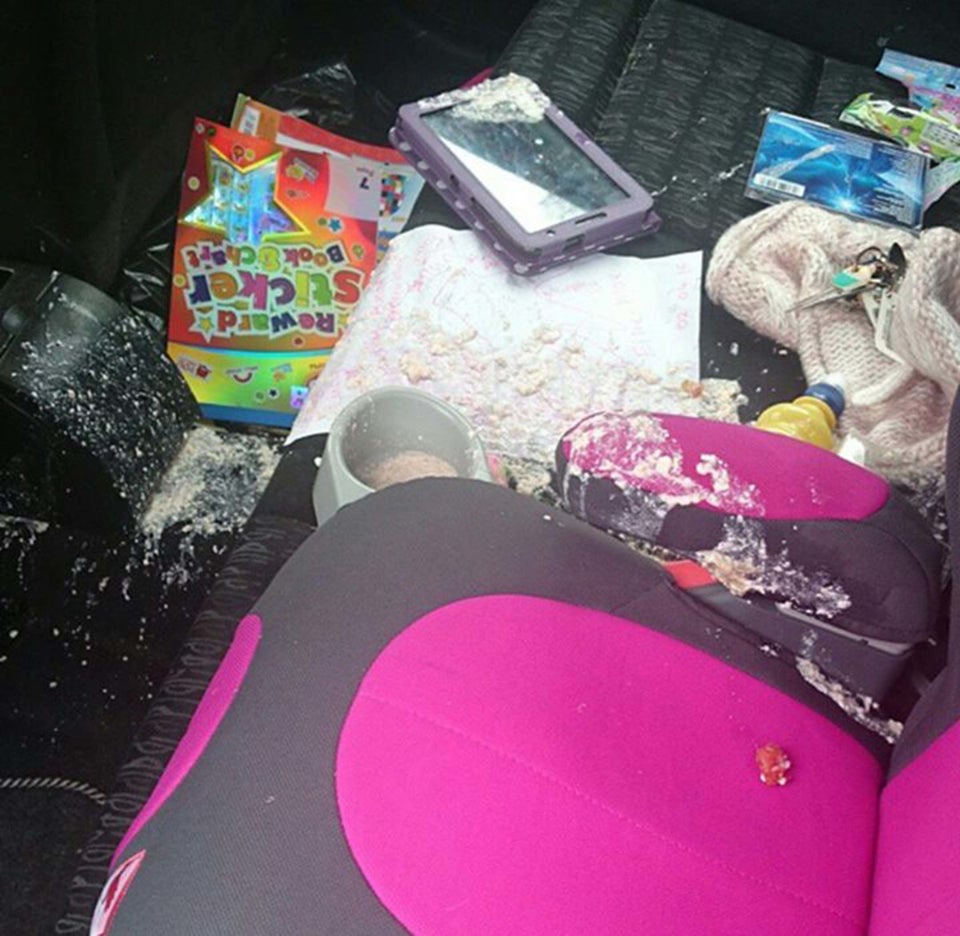 7 Messy Car Backseats That Could Only Belong To Parents