As Islamic State fighters extended their offensive into northern Iraq on Thursday, members of Iraq's minority communities fled in search of refuge. The militant group has warned that it would execute anyone who does not convert to Islam, pay a non-Muslim tax or leave, according to Human Rights Watch.
Thousands of Yazidis -- a Kurdish ethno-religious community -- have been trapped on Sinjar Mountain in northern Iraq as they attempt to escape the extremists' grasp. The sole parliamentary representative of the Yazidis, Vian Dakhil, warned that her small community, which has roots in a 4,000 year-old faith, faces the threat of extermination.
Other religious and ethnic groups, including Christians, Shiite Turkmens and Shabaks, have also recently been displaced since the Islamic State began waging a violent campaign against minorities in the territory it controls.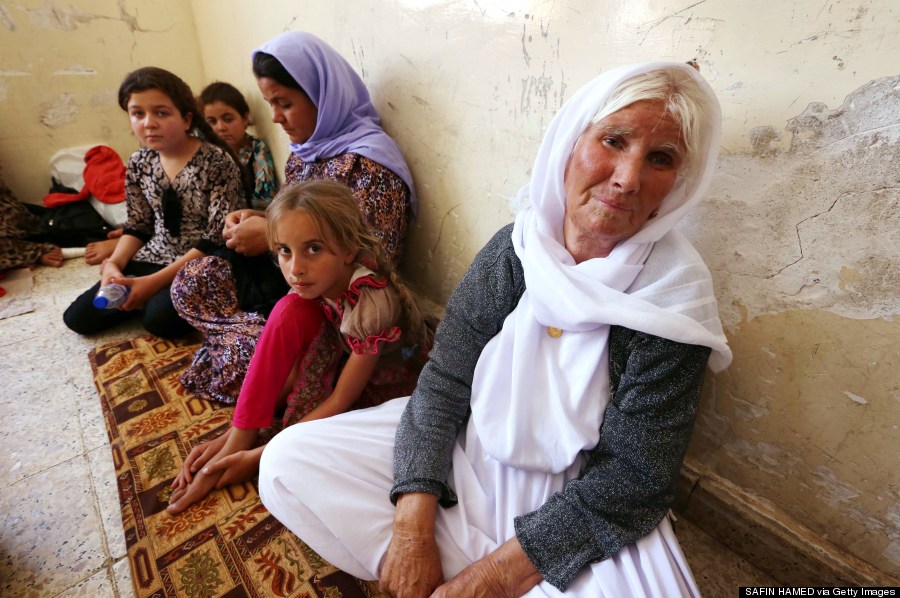 A Yazidi family who fled violence in the northern Iraqi town of Sinjar sit at at a school where they are taking shelter in the Kurdish city of Dohuk in Iraq's autonomous Kurdistan region, on August 5, 2014. (SAFIN HAMED/AFP/Getty Images)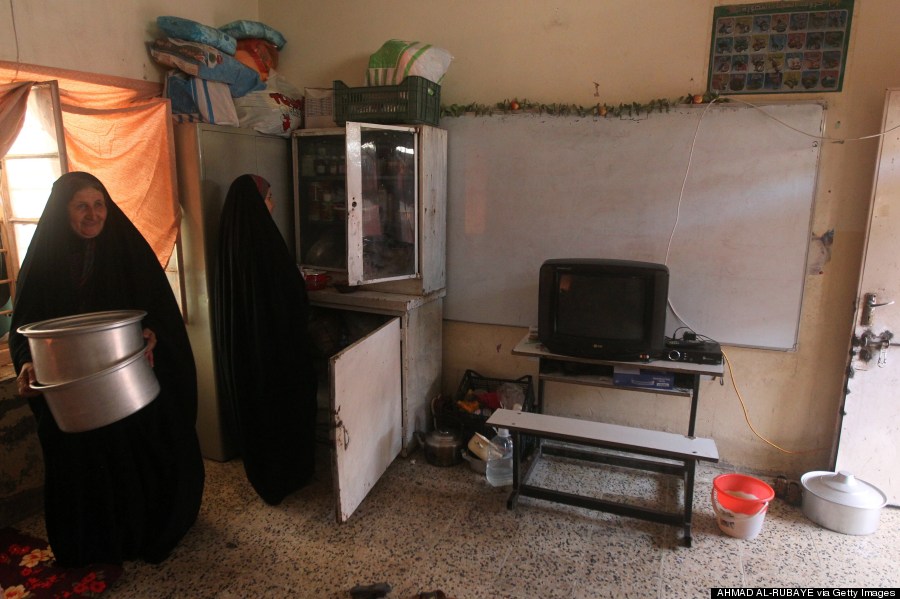 Iraqi Turkman Shiite women, displaced from the northern Iraqi area of Tal Afar, take shelter in a school in Sadr City, one of Baghdad's northern Shiite-majority districts, on August 5, 2014. (AHMAD AL-RUBAYE/AFP/Getty Images)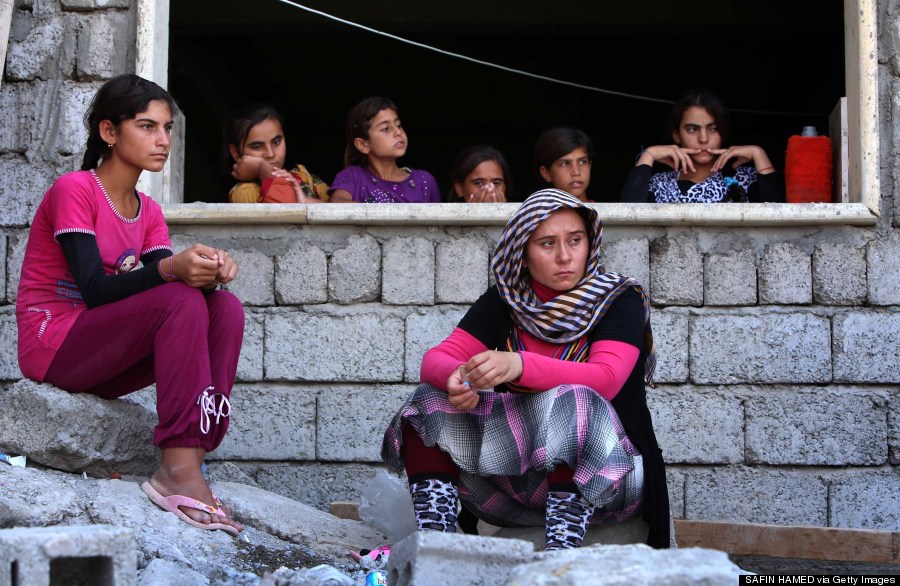 Yazidi women who fled violence in the northern Iraqi town of Sinjar sit at a school where they are taking shelter in Dohuk on August 5, 2014. (SAFIN HAMED/AFP/Getty Images)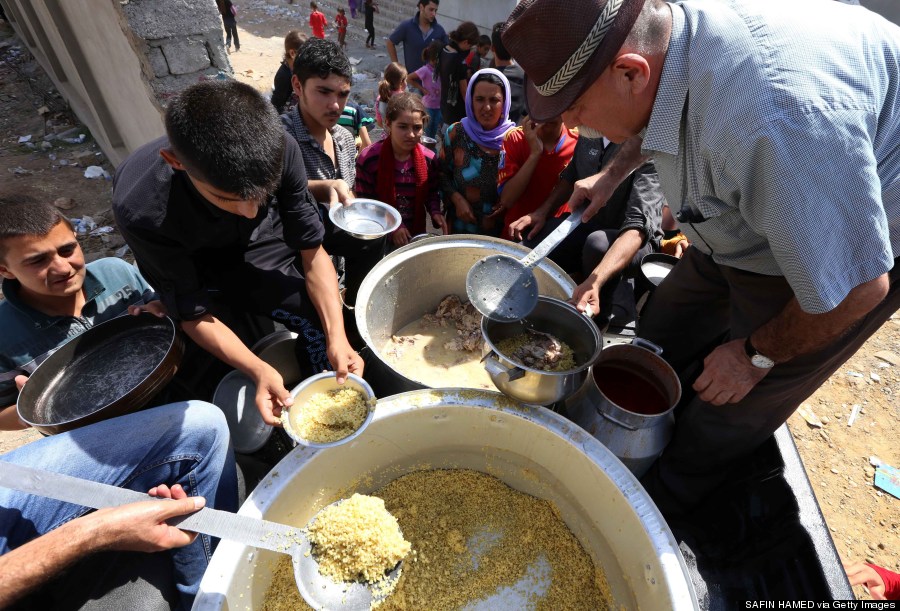 Yazidi families who fled violence in northern Iraq are given food at a school where they are taking shelter in Dohuk on August 5, 2014. (SAFIN HAMED/AFP/Getty Images)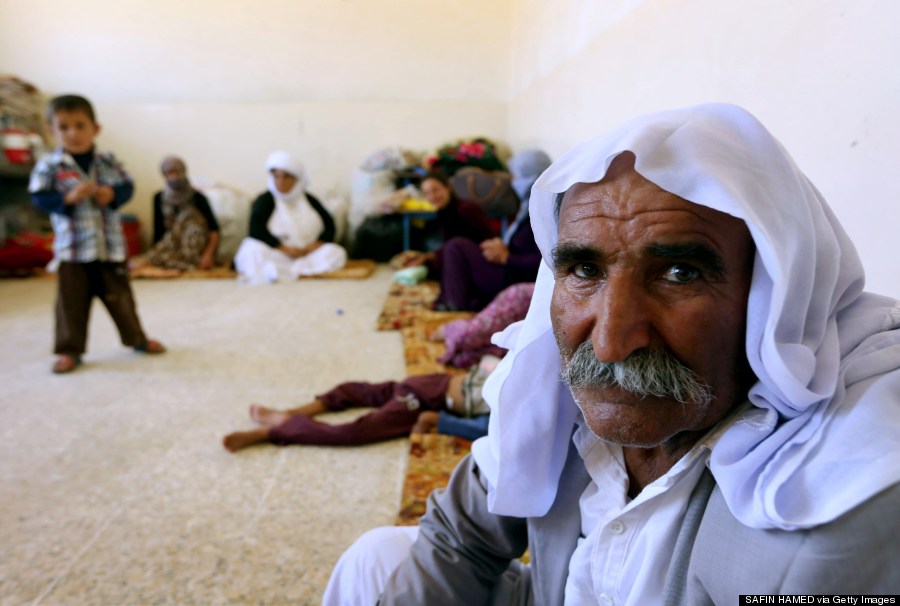 A Yazidi family that fled violence in northern Iraq sits at at a school where they are taking shelter in the Kurdish city of Dohuk on August 5, 2014. (SAFIN HAMED/AFP/Getty Images)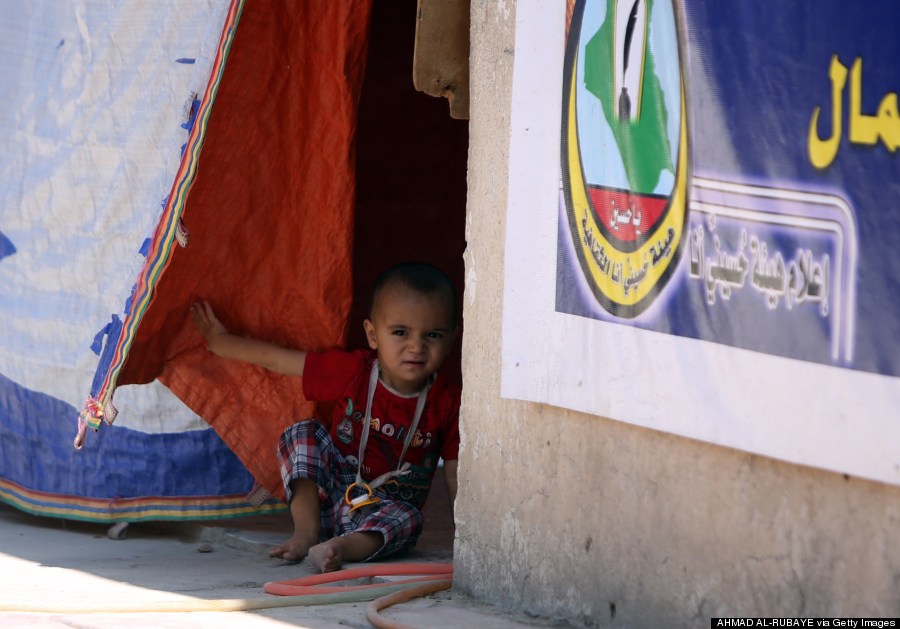 An Iraqi Turkman Shiite child displaced from the northern Iraqi area of Tal Afar takes shelter in a school in Sadr City, Baghdad, on August 5, 2014. (AHMAD AL-RUBAYE/AFP/Getty Images)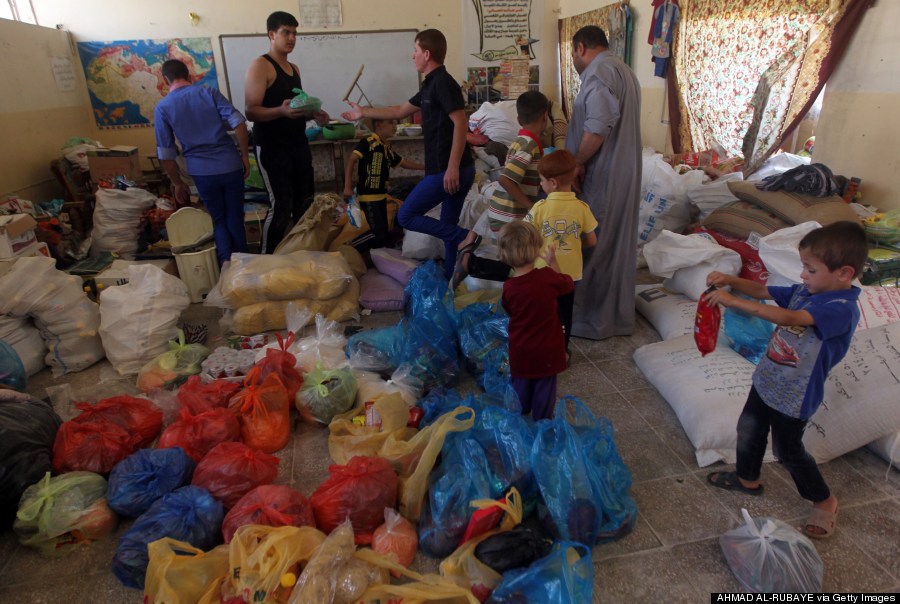 Iraqi Turkmen Shiite families displaced from the northern Iraqi area of Tal Afar take shelter in a school in Sadr City, Baghdad, on August 5, 2014. (AHMAD AL-RUBAYE/AFP/Getty Images)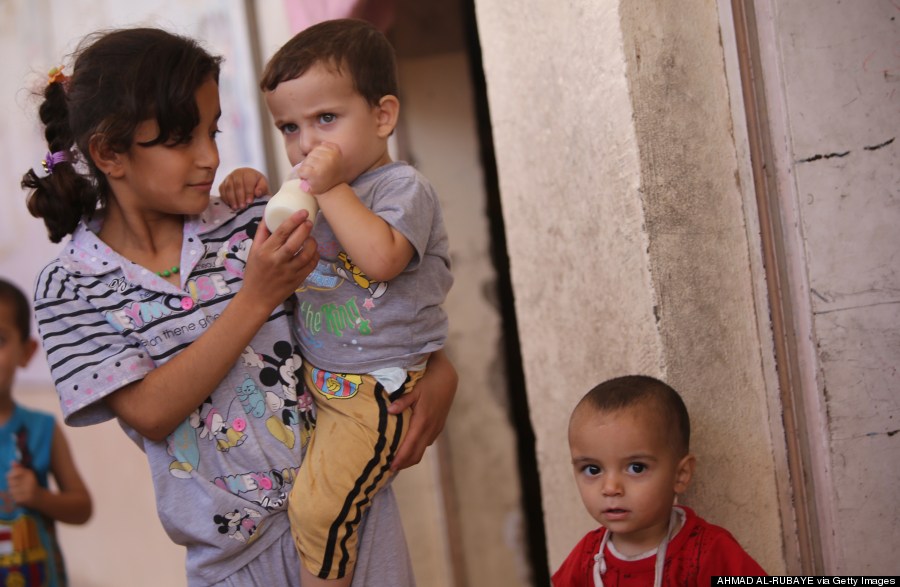 Iraqi Turkmen Shiite children displaced from the northern Iraqi area of Tal Afar take shelter in a school in Sadr City on August 5, 2014. (AHMAD AL-RUBAYE/AFP/Getty Images)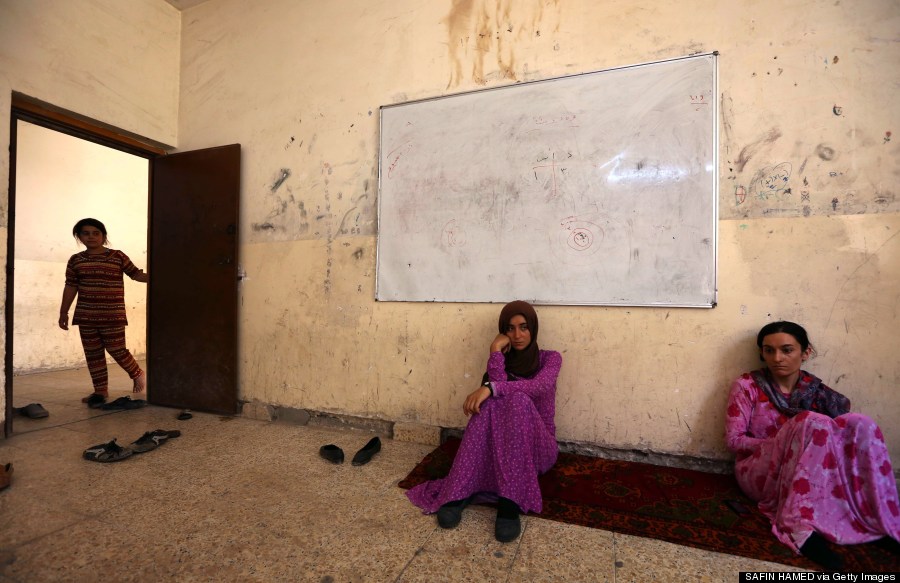 Yazidi women who fled violence in northern Iraq sit at a school where they are taking shelter in Dohuk on August 5, 2014. (SAFIN HAMED/AFP/Getty Images)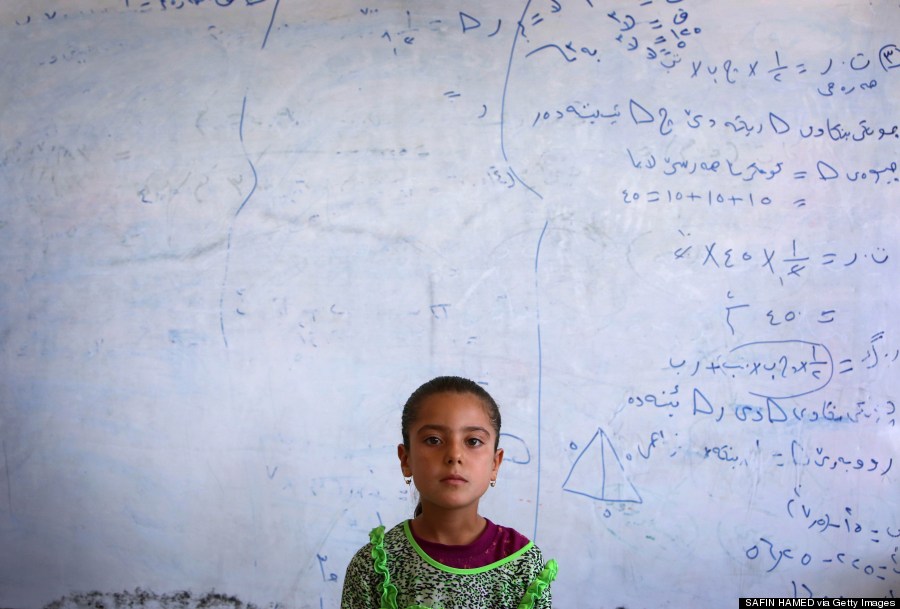 A Yazidi girl who fled with her family stands in a school where they are taking shelter in Dohuk on August 5, 2014. (SAFIN HAMED/AFP/Getty Images)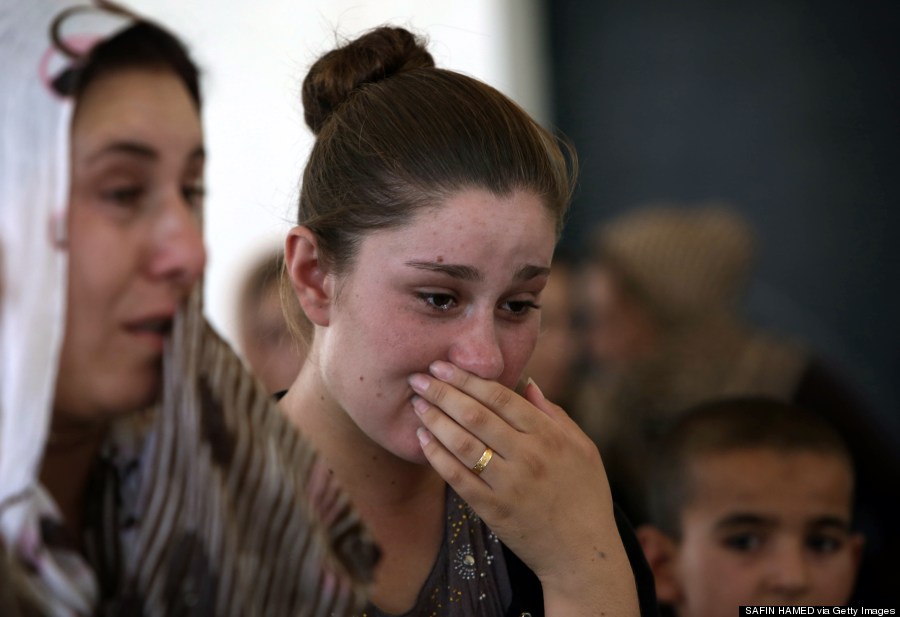 A Yazidi woman who fled violence cries as she stands among other displaced persons in Dohuk on August 5, 2014. (SAFIN HAMED/AFP/Getty Images)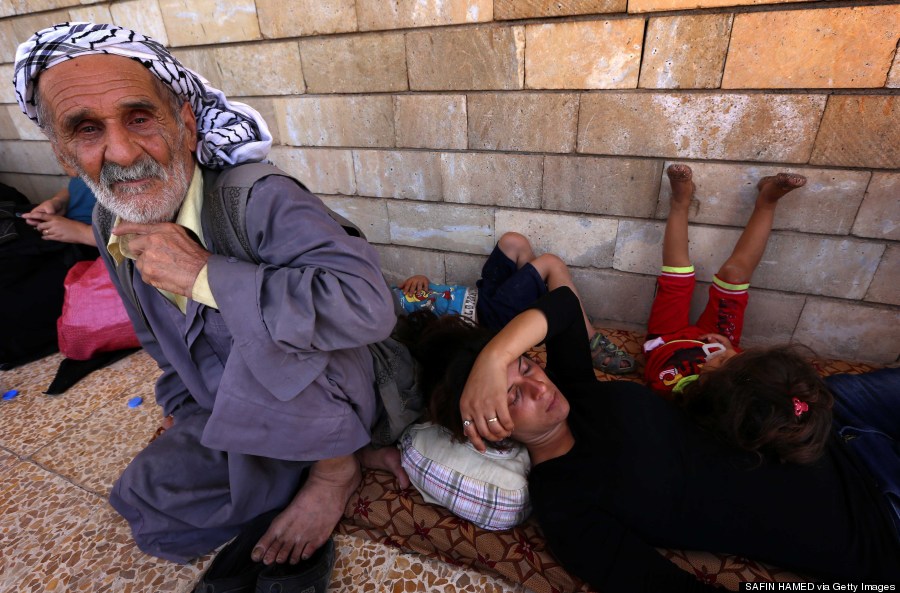 Iraqi Christians who fled the violence in the village of Qaraqush rest upon their arrival at the Saint-Joseph church in the Kurdish city of Arbil in Iraq's autonomous Kurdistan region on August 7, 2014. (SAFIN HAMED/AFP/Getty Images)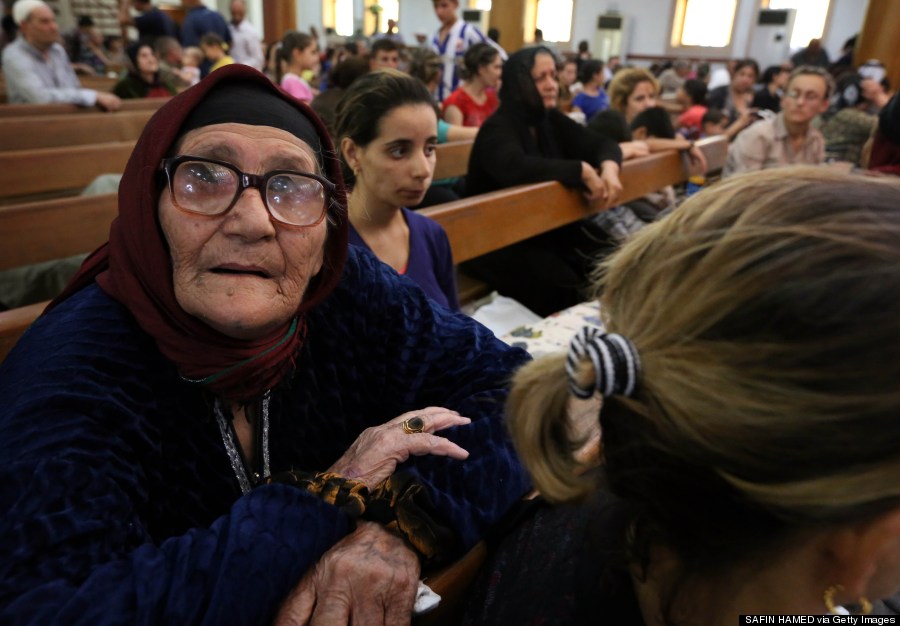 Iraqi Christians who fled the violence in the village of Qaraqush rest upon their arrival at the Saint-Joseph church in Arbil on August 7, 2014. (SAFIN HAMED/AFP/Getty Images)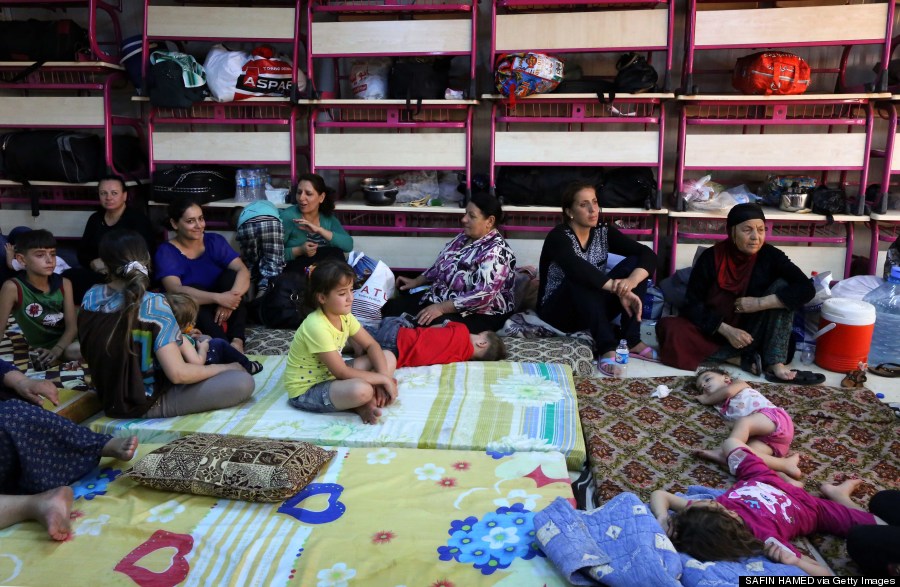 Iraqi Christians who fled the violence in the village of Qaraqush rest upon their arrival at the Saint-Joseph church in Arbil on August 7, 2014. (SAFIN HAMED/AFP/Getty Images)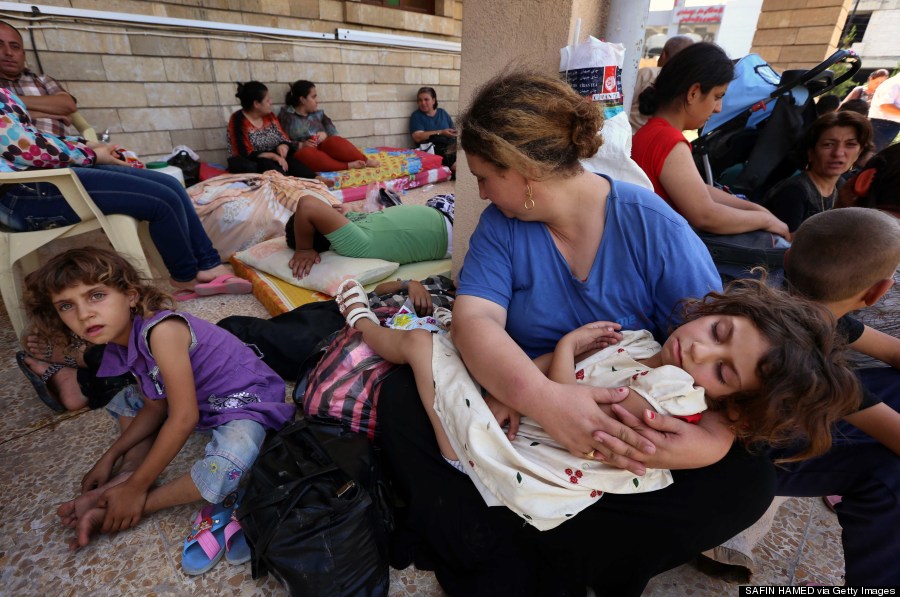 Iraqi Christians who fled the violence in the village of Qaraqush rest upon their arrival at the Saint-Joseph church in Arbil on August 7, 2014. (SAFIN HAMED/AFP/Getty Images)
Support HuffPost
The Stakes Have Never Been Higher
Related
Popular in the Community