So what's the problem? Well, the shape these frocks seem designed to flatter definitely doesn't look human. In one, a model in a pink dress leans awkwardly to the side, her waist and thigh forming a precarious right angle. In another, a woman in a white dress has some sort of inverted triangle alien body -- or is that a Ken doll-like physique?
Check out the offending images below: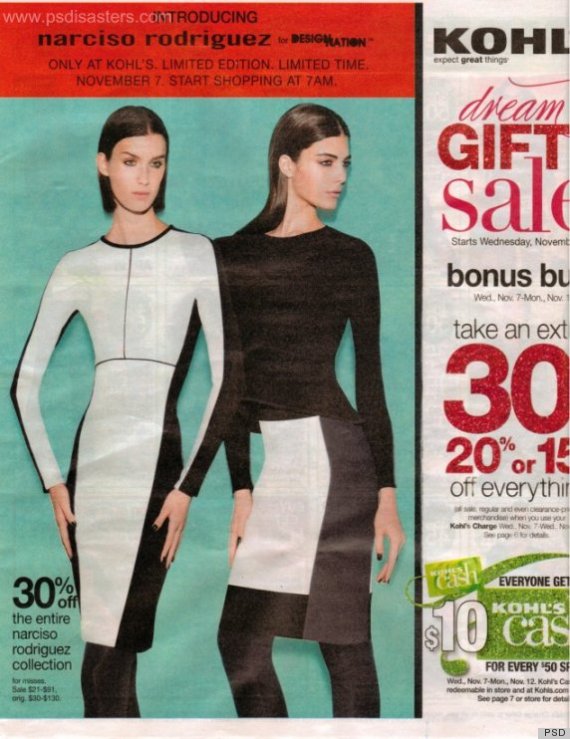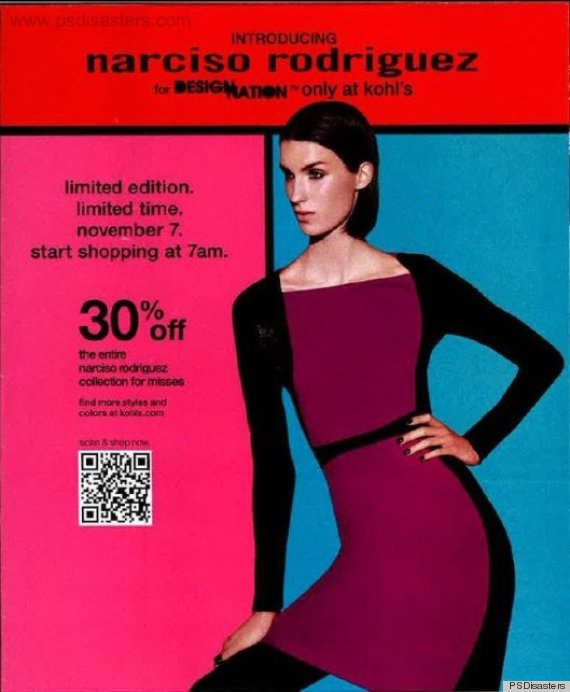 See even more Photoshop bombs!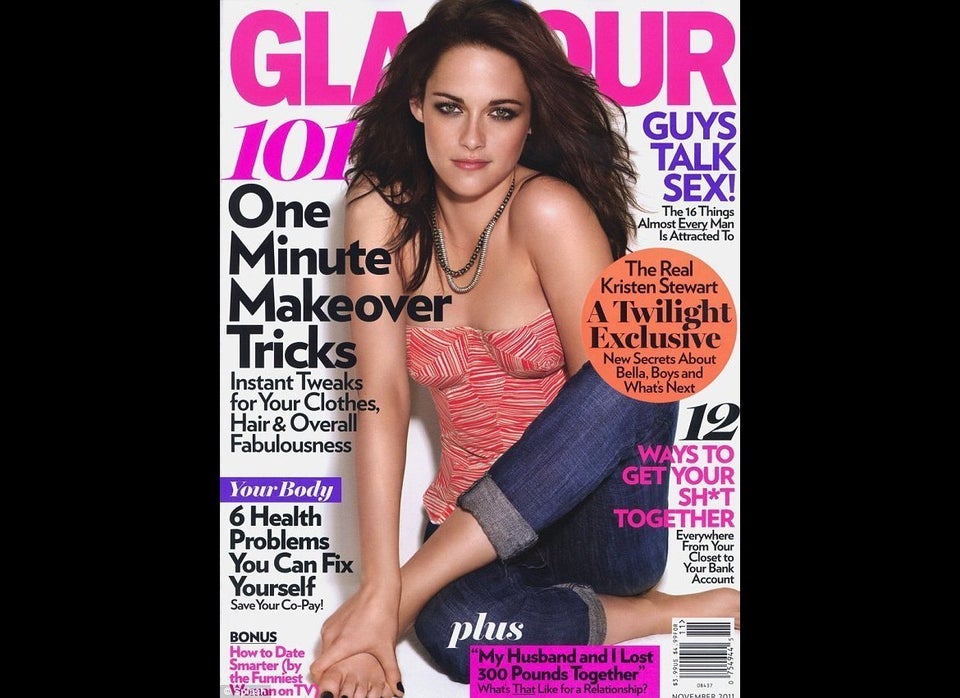 When Photoshop Goes Wrong...
Related