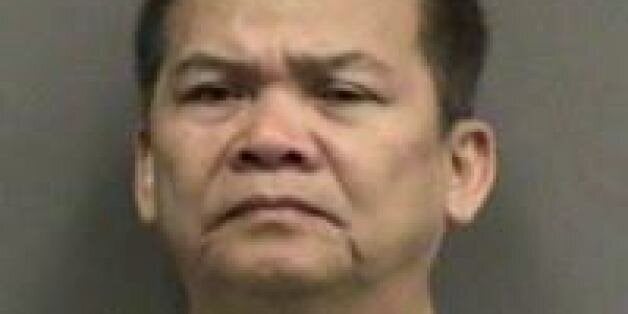 The internet can't stop saying Phuc Kieu.
The man's name -- and its similarity in appearance to a colorful two-word English phrase -- is going viral after he was arrested in Gainesville, Florida, on attempted robbery and sexual battery charges.
Despite the fact that Kieu's name is likely being mispronounced (the Vietnamese pronunciation sounds like "fook"), Gainesville cops were flooded with requests for a copy of his police report. Today, they released a statement, a photo of Kieu and the police report on Twitter:
On Sunday at about 4:30 p.m., police responded to the report of a sexual assault at a bank parking lot. Kieu allegedly parked his vehicle, laid the driver's seat back and "proceeded to watch homosexual pornography on a portable DVD player," according to the report.
Nearby, the victim was withdrawing $220 from an ATM. When the victim passed by, Kieu allegedly got out of his car, punched the victim in the face and grabbed the money. Then Kieu allegedly pulled the victim inside his car, straddled him and began to pull off his clothes.
The victim was able to escape, and witnesses told police that he ran across the street to a nearby shopping center yelling "rapist." Police arrived and collared Kieu.
Related
Popular in the Community