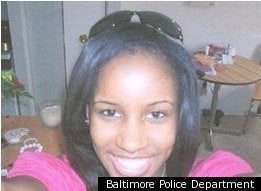 The Phylicia Barnes murder case is being investigated for a possible link to child pornography and sexual exploitation, ABC news reports. The FBI is pursing warrants in order to gain legal access to the email and Facebook accounts of Barnes and four men from Baltimore.
An article from the Charlotte Observer reported that investigators have "reason to believe" that the warrants will result in uncovering evidence of child sex crimes or pornography.
Although the autopsy ruled Barnes' death a homicide, authorities have not announced a cause of death in the hopes that they can question suspects about it in the future, Maryland State Police spokesman Greg Shipley told ABC News.
"If they get some suspects, they want to be able to talk to them about this, and say it hasn't been covered by the media so only they would know the details."
The straight-A student went missing while visiting her sister in late December until her naked body was found in the Susquehanna River in April.
Related
Popular in the Community