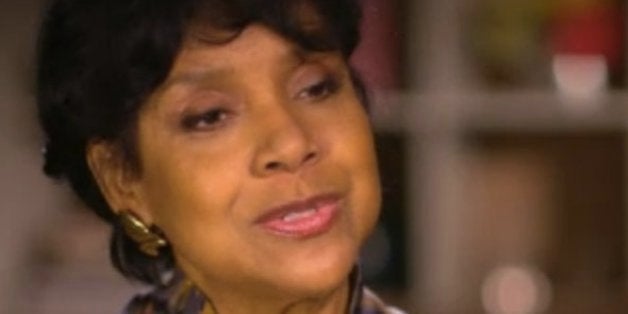 Phylicia Rashad says her recent comments defending Bill Cosby have been misquoted. In an interview with Showbiz 411 on Tuesday, the actress was reported to have said "forget these women," when asked about the sexual abuse allegations levied against Bill Cosby. In an interview with ABC News on Wednesday, Rashad took pains to set the record straight.
"That is not what I said. What I said is, 'This is not about the women. This is about something else. This is about the obliteration of a legacy,'" she said. "I am a woman. I am a woman. I would never say such a thing."
In a press conference also on Wednesday, lawyer Gloria Allred criticized Rashad for her unsupportive comments while introducing three new women with sexual assault allegations against Cosby.
"Phylicia, I vow to you that I will not forget these women, because women matter," she said. "They deserve respect and dignity. Phylicia, you should be supporting these women rather than joining Cosby's paid 'attack dogs' who are trying to undermine them in any way they can."
Late Wednesday night, Showbiz 411 editor Roger Friedman, who published the first interview with Rashad, wrote a post clarifying what was said in the exchange.
Let me clear something. I did not misquote Phylicia Rashad. But she didn't mean for it to be taken the way it was, and I should have punctuated. There was NEVER the meaning in 'Forget those women' that she was saying to actually forget or dismiss then. She meant, 'those women aside' -– as in, she's not talking about that, she's talking about Cosby's legacy being destroyed. It was conversational. Somehow this got twisted. I am really sorry if the way I presented it made it seem like either one of us was forgetting anyone.
Friedman said he was editing the original post to remove Rashad's comment, "because it was misunderstood, and not for any other reason."
Watch the full interview with Rashad below:
Popular in the Community