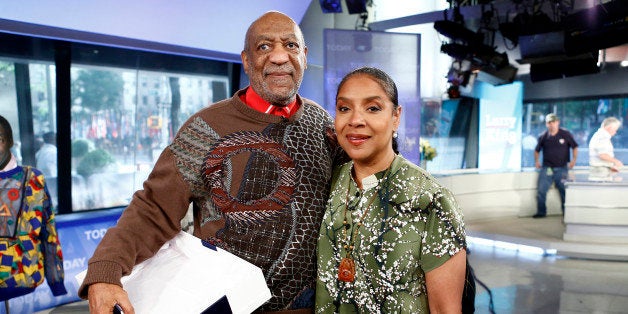 Phylicia Rashad, the actress who played Bill Cosby's TV wife for many years, just broke her silence about the sexual assault scandal that has been plaguing her former co-star. She denounced the accusations that have been made publicly against Cosby by more than 20 women and said it was an orchestrated attempt to destroy Cosby's legacy. "Forget these women," she told ShowBiz411. Her support came on the eve of attorney Gloria Allred announcing that three more women have stepped forward with claims against Cosby.
We asked our Huff/Post50 Facebook fans and readers what they thought of Rashad's defense and here's what some of them had to say:
Lynn G. Coleman questioned "Who would want to destroy his 'legacy?'" She noted that Cosby is "a comedian at the end of his career." And as for why his accusers didn't go public sooner, she said, "they probably thought no one would believe them because of his family-man image. But once one woman came out with it, the floodgates opened. This happened with the priest abuse, too."
Cosby is not without his supporters, of course. Nancy Nemeth Caracciolo wonders why Cosby's accusers "didn't come forward sooner," and adds that she thinks, "Bill Cosby is a good guy." And Melisa Cooksey Dulworth urged everyone to "let bygones be bygones" and just move on. She says that she "loves Bill Cosby to death."
Nita Roper Hutchison said she "would love to believe [Rashad] because this has broken my heart. I feel robbed of so many good memories of his performances. However, there is just so much smoke for there to be no fire. I think it is possible that some of the later claims are just attention seekers but can see no reason for [some of the] women [to be] coming forward. That said, though, I really hope that something happens to prove that Phylicia Rashad's faith in her friend is justified."
Calling all HuffPost superfans!
Sign up for membership to become a founding member and help shape HuffPost's next chapter