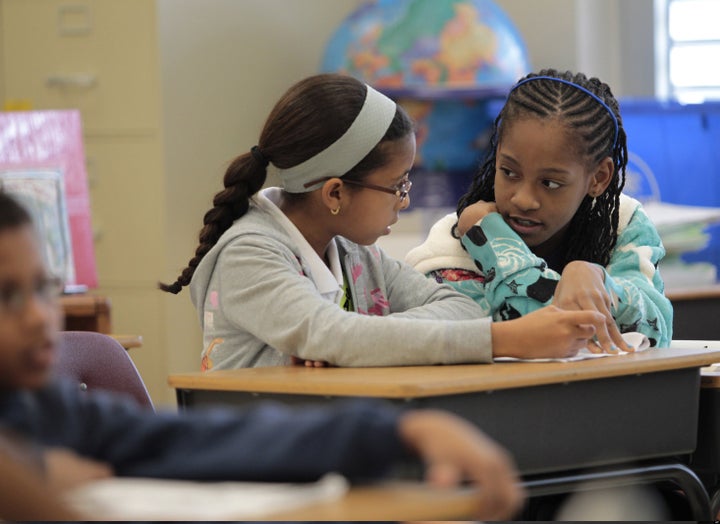 The Chicago Teacher's Union is demanding an apology from the CEO of New Schools for Chicago over comments she made at a recruitment event disparaging Chicago's non-charter public schools.
"Unfortunately, if you are living on the South and West Sides, and you are not lucky enough to get into a magnet or charter school, you are going to be relegated to a neighborhood school," Phyllis Lockett said at the New Schools Expo, according to the Chicago Sun-Times. The event Saturday showcased the city's charter school options for parents and students interested in competing for spots in the highly-selective programs.
In a letter to the Sun-Times, Sarah Hainds of the Chicago Teachers Union (CTU) argues that Lockett's statements were out of line, and representative of widely-held opinions that Chicago's public schools aren't worth saving.
"Ms. Lockett owes the children of Chicago's neighborhood schools an apology," Hainds writes in the letter also posted to the CTU website. "She knows more than anyone how many resources have been drained from the schools on the West Side and South Side of Chicago because of the proliferation and promotion of charter and contract schools."
The statement, and ensuing conflict, highlights an ongoing standoff between two philosophies at odds across the district: should money be spent repairing and improving existing public schools, or overhauling struggling programs and introducing new staffs, outside consultants and experimental curricula?
Related
Popular in the Community