GUANTANAMO BAY NAVY BASE, Cuba -- Phyllis Rodriguez, the mother of a victim killed in the Sept. 11 attacks, still opposes holding the trial of five men charged in connection with the attack at a military tribunal in Guantanamo after seeing it for herself.
"In some ways I'm horrified by what I've seen here and very upset," Rodriguez told HuffPost after court had wrapped up this week. "Because to me, the process is more important than anything. This case is not being argued for my son or any of the other victims. It is the United States against them, and the United States is what it is because of our constitution. So to me, that's the real client here."
Rodriguez's son, 31-year-old Greg Rodriguez, was an IT worker at Cantor Fitzgerald on the 103rd floor of the north tower of the World Trade Center. Already an opponent of holding the trials in a military commission at Guantanamo Bay, she said her views were even more concrete after witnessing the trials first-hand.
"Coming here I didn't know what to expect except what I had heard and read by people who question the legitimacy of having the hearing here," Rodriguez told HuffPost. "What I didn't understand was how the defense has to fight for every single principle, every single motion that we assume is a part of a fair and open trial for someone when their life is at stake. One of the fundamentals of our nation is the best defense possible for people accused of felonies. What I also didn't realize was the extent of control by the government and the military of this process."
Rodriguez gave an impassioned speech to members of the press assembled in Guantanamo's media center after court wrapped for the week Thursday.
"It's not on U.S. soil. It's not accessible to the press and to the public the way it should be," she said. "I have always been an opponent of the death penalty, but since my son was murdered, I do not want to see any more people put to death and cause their families suffering."
Support HuffPost
The Stakes Have Never Been Higher
Before You Go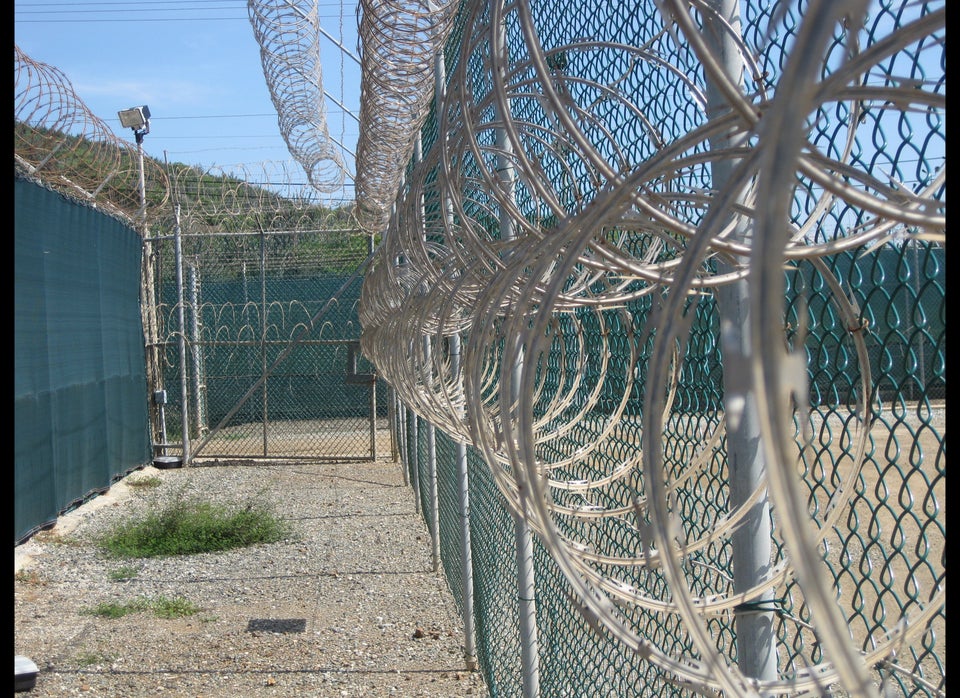 Inside Guantanamo Bay
Popular in the Community