Welcome to our "Like An Olympian" series. During the 2014 Sochi Olympics, HuffPost Healthy Living will take a look at lifestyle and fitness lessons from competitors, coaches and former Olympians alike.
Three-time Olympian and 1998 super G gold medalist Picabo Street will be working with Fox Sports as an analyst during the Sochi games. We recently sat down to chat about her involvement with Liberty Mutual's Responsible Sports Program as well as how life has changed since Street retired from competitive skiing in 2002.
On how her health and fitness habits have evolved since retiring and since becoming a mom to her four children: stepson Eli, 10; Treyjan, 9; Dax, 4; and Roen, 2:
When I first retired, I went through a process of trying to get my body balanced and healthy again. Then I went ahead and had kids, and that actually changed my body more than being an athlete ever did.
When Trey was little, I was still staying very active. I was still working out a bit. I would ride my bike. I would go for walks and hikes. I would go to the gym every now and again. And then it just got replaced with my busy life and trying to make money to pay the bills and raise the kids, and so now I find that I incorporate my activity level in with my kids. [During] play time with them, I put a little more rigor into it and get more out of it.
I look at everyday strenuous opportunities as a chance to get myself back in shape: take the stairs several times, carrying everything instead of having my husband do it, or shovel out the stalls for the horses.
I look for opportunities in every day to do a little more with myself ... which is what I think most people have to do.
Why adapting to a post-retirement diet was so challenging:
[While an athlete], I was in mass x velocity = momentum, so mass, mass, mass. I'm probably one of the few female athletes who was told, "Eat, eat, eat, eat more, you're not eating enough." You're eating 3,000 calories of pasta a day, and it's barely enough to sustain your energy level, let alone the altitude we're training at. I was consuming a ton. When I retired, I had to figure out the absurd reality of how little food we actually need as a human being to make it on a daily basis. It's so little, and I was so on the other end of the spectrum, and that's been a big shift for me, to start eating that little of food and to get through the mental process of, "I'm not depriving myself, I'm not punishing myself, this is just all I need."
In order to keep my weight down -- just to keep it down to be healthy and to help my knees -- my diet has become a big, big part of my program.
On her preferred forms of exercise and why she doesn't go to the gym:
I can't run, because my knees hurt too much. I can't just go out and go for a jog -- I've put [my knees] through too much. So I have to ride my bike or go swimming. I'll do little sprints in the yard with my kids and stuff, but my days of going for a jog have long been over.
[In 1998, weeks after her gold medal win in Nagano, Street crashed into a fence and broke her leg in multiple places. The rehabilitation process took two years.]
I don't go to the gym, either. I'm not the yoga mom that drops the kid off at school, goes to the gym, goes to the grocery store, picks the kid up, takes him home. I get in the gym, I get on a piece of equipment, and I feel like I'm injured again and I'm recovering. Flashbacks of being back in rehab and thousands of hours on apparatuses.
On how she copes with stress:
Music is a big stress relief for me. I've got music on in the house pretty much all the time. I have learned to breathe and meditate -- that was huge.
Meditation is tough. It takes a lot of self-discipline. The bottom line of meditation is: You're going to focus on something until it changes. And if that's an itch, you're going to focus on it until it stops itching, without you having itched it. That kind of level of discipline and self-control is not required of us anymore in our everyday lives; therefore, we're getting farther and farther away from the reality of being able to do it.
On how she dealt with stress during her competitive years:
I'd do rehab massage, and then I'd also do a little bit of relaxation massage.
As an athlete, you kind of embrace stress. You kind of embrace that intensity -- that's what the tenacity in you is all about. Come on! Bring it on! In a way, I felt like de-stressing wasn't something I worried about as much then as I do now. When I'm stressed out, I'm not the best mom. But when I'm stressed out I can easily be the best ski racer.
Her advice for both new and returning Olympians:
At your first Olympics, I want to encourage everyone to really make sure you build in the time to enjoy the Olympics. Be careful about how you do it, but experience it. If you get a chance to stay for a couple of extra days, go see an event and be a part of it. If you get a chance to be in the opening or closing ceremonies, do it. A lot of athletes will forgo it. Experience the Olympics, go to the [Olympic] village, have fun, keep your nose clean. Experience it and let all of that fresh, positive, experience propel you to be successful.
If you're going back, it's all about your performance and watching your Ps and Qs. You're wearing USA on your back -- remember it sun up to sun down and then some. Represent us right.
Picabo Street has teamed up with Liberty Mutual's Responsible Sports Program, which recently named "Middle School Football Team Creates Special Day for Water Coach" as its top responsible sports moment of the year. Learn more about this program, which Street says taught her how to be a good "sideline mom," here.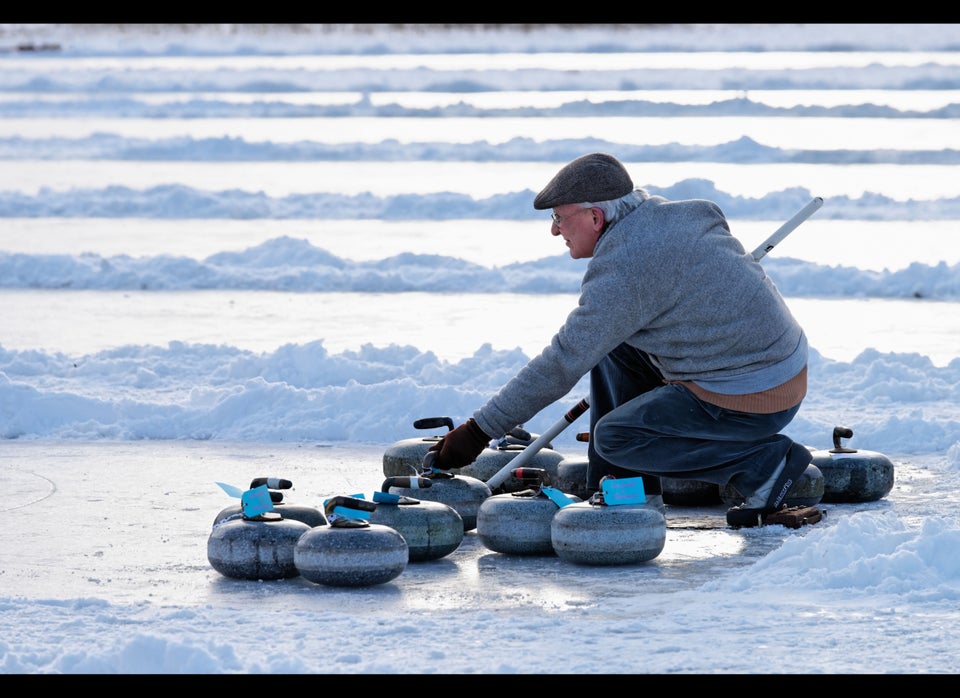 Winter Workouts That Burn Calories