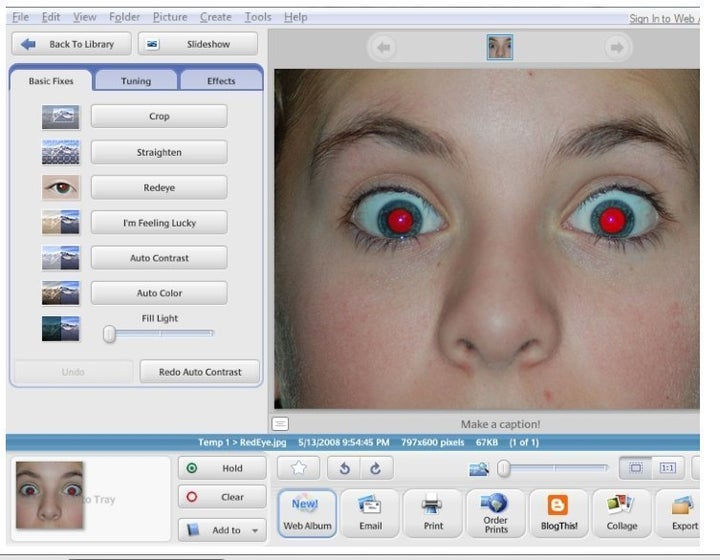 **Scroll down for video**

Picasa 3.5's latest update is more Big Brother than handy.
The photo sharing site has just launched a new facial-recognition feature that will automatically scan your photos and then tag faces it recognizes using names from your Google contacts.
Each time you add new photos, Picasa will attempt to tag the faces it has seen before.
"When you first launch Picasa 3.5, it will start scanning the photos in your computer's collection to create groups of similar faces. It puts all these groups into the 'Unnamed People' album, from where you can easily add a name tag to a set of faces by clicking 'Add a name' and typing the person's name."
In other words, erasing Bachelor party misdeeds just got that much more impossible. And the sins of the past aren't safe either.

"The service is so good at finding your mug and tagging it that wild photos from yesteryear can resurface and wreak havoc on your reputation. [...]

At this point, facial recognition software and batch tagging is making it tougher to put on the facade of being a respectable human being. It looks like underground speakeasys are about to see a resurgence."
WATCH: