Today marks the birthday of Spanish artist Pablo Picasso, born on this date 133 years ago. What better way to celebrate this joyous occasion than by preparing to spend $6 million on one of his paintings?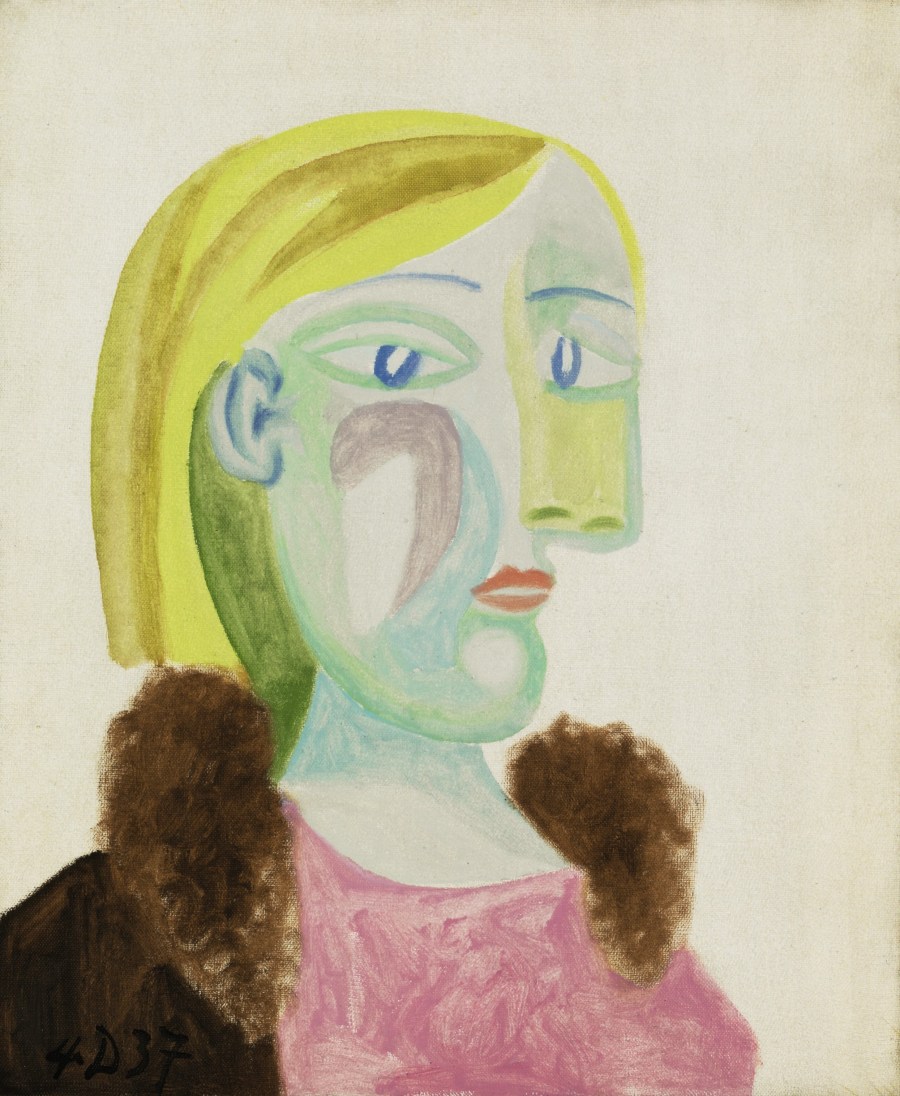 Pablo Picasso, Portrait de femme (Marie-Thérèse), Oil on canvas, 18 ⅛ by 15 in., Painted on December 4, 1937, Est. $4/6 million
An upcoming sale at Sotheby's in New York will offer 125 Picasso artworks, including etchings, linoleum cuts, paintings, sculptures, lithographs and ceramics. These pieces, created between the 1920s and 1970s, range in price from a few thousand to hundreds of thousands. Taking place on November 3, this particular auction will be followed by the institution's Impressionist & Modern Art Evening Sale the next day, during which a portrait of Picasso's "golden muse" and lover Marie-Thérèse is expected to fetch anywhere between $4 million and $6 million. Break open your wallets, art admirers, because the only way to celebrate a man famous for uttering the words "Good artists copy, great artists steal," is to drop millions of dollars on his Cubist imaginings.
The 1937 oil painting we're referring to, pictured above, is titled "Femme au Col de Fourrure (Marie-Thérèse)." It is one of many portraits that depict Picasso's 17-year long mistress, Marie-Thérèse, the mother of his second daughter Maya. As many art historians have noted, Picasso tended to portray this lover in bright hues and dreamy poses, a style that stood in contrast to the artist's depiction of his later mistress, Dora Maar, whom he painted in a dark, shadowy manner.
A few more of the women in Picasso's life make appearances in the November 3 sale. Picasso rendered the image of Françoise Gilot in 1949, in a series of eight lithographs titled "Femme aux Cheveux Verts." And he captures the face of Jacqueline Roque in a 1965 gold plate called "Jacqueline au Chevalet."
For more on the auction, "Picasso Through the Eyes of a Connoisseur," see a preview of the pieces offered below. Here's to a very happy birthday to Mr. Picasso, a "genius for the ages."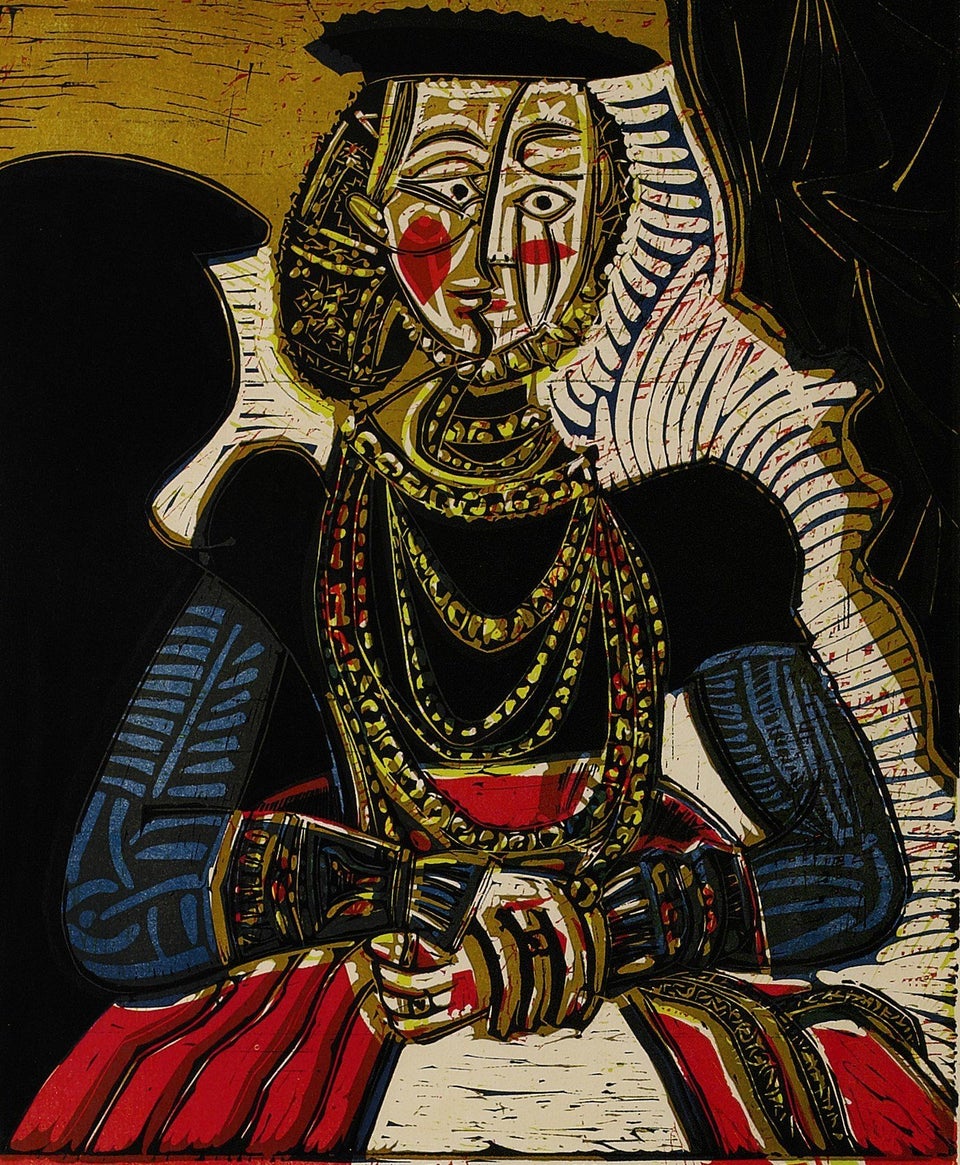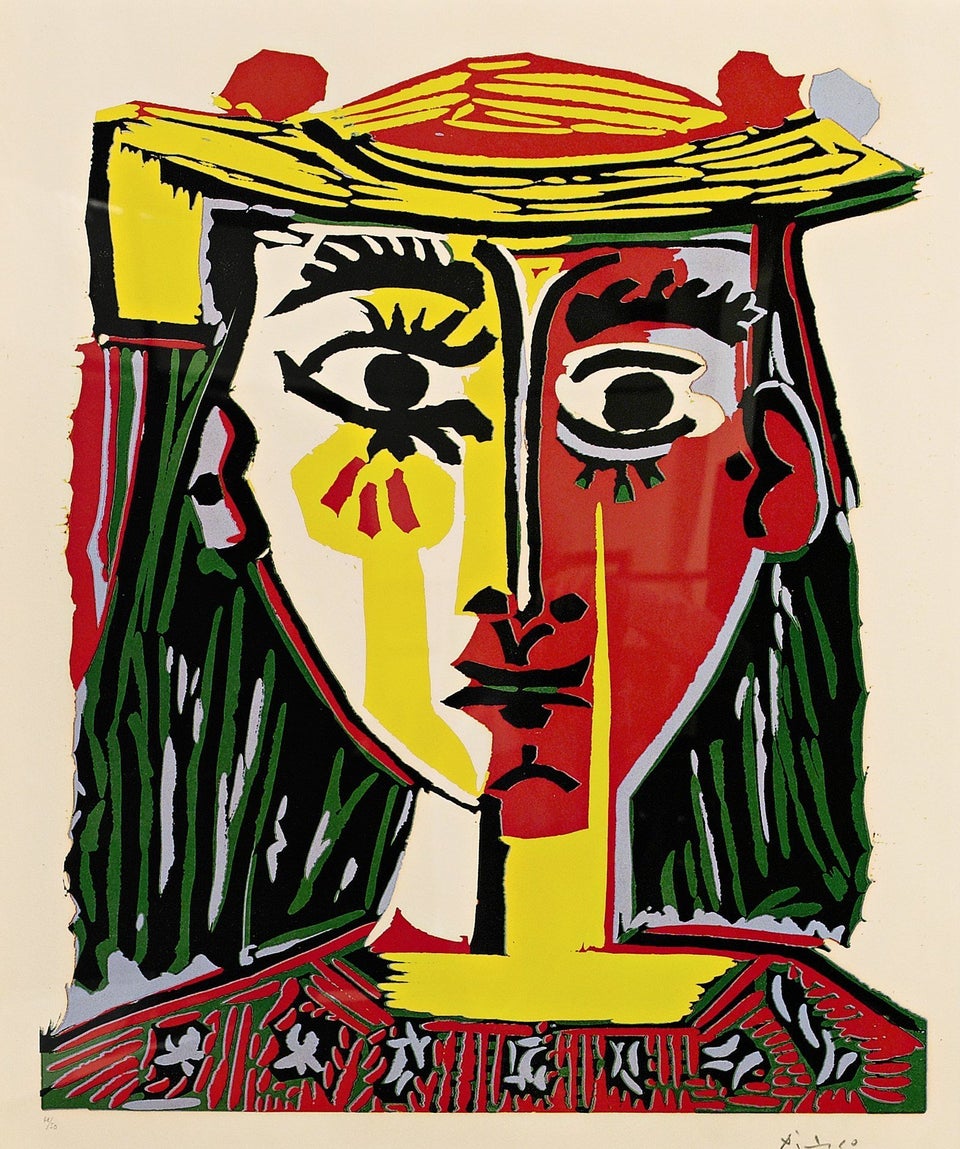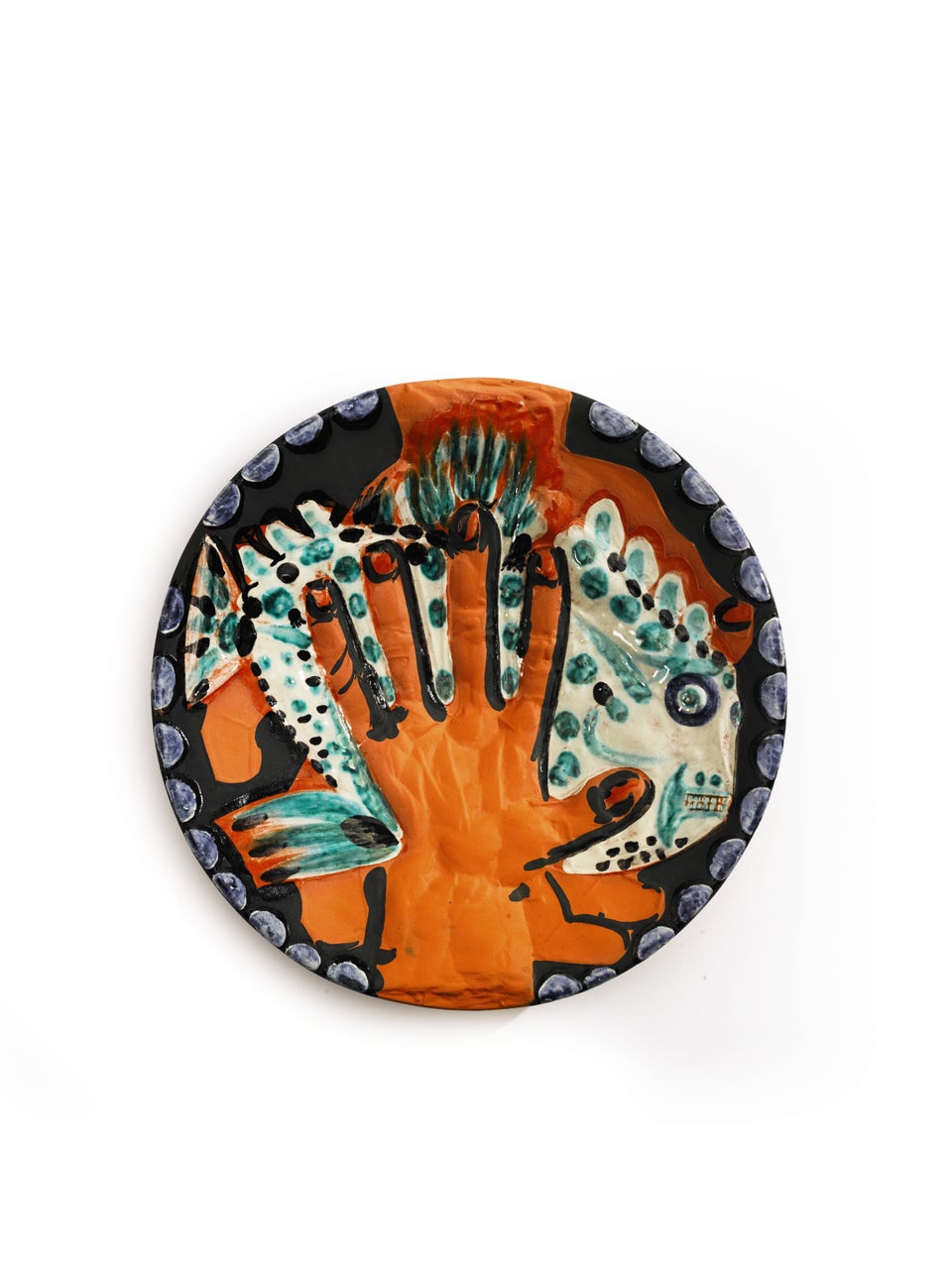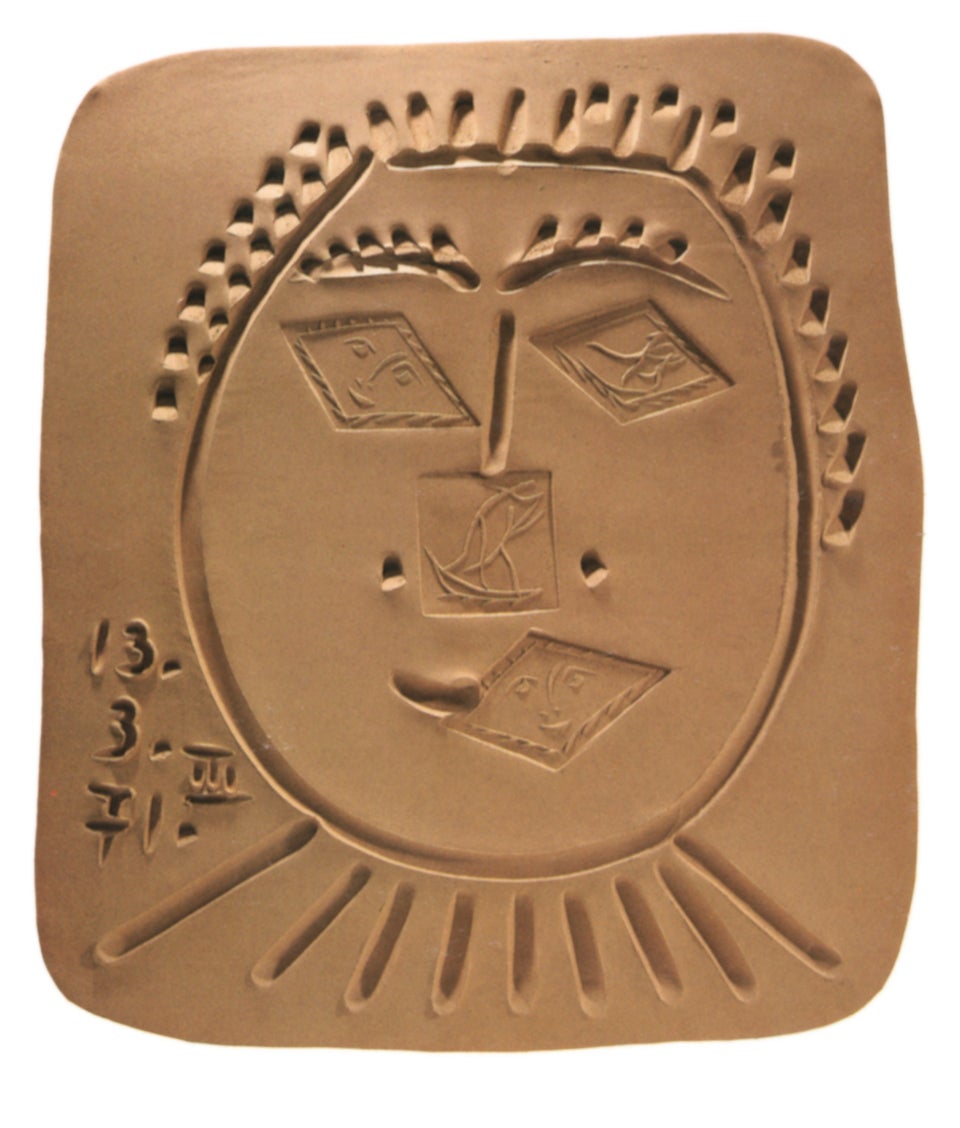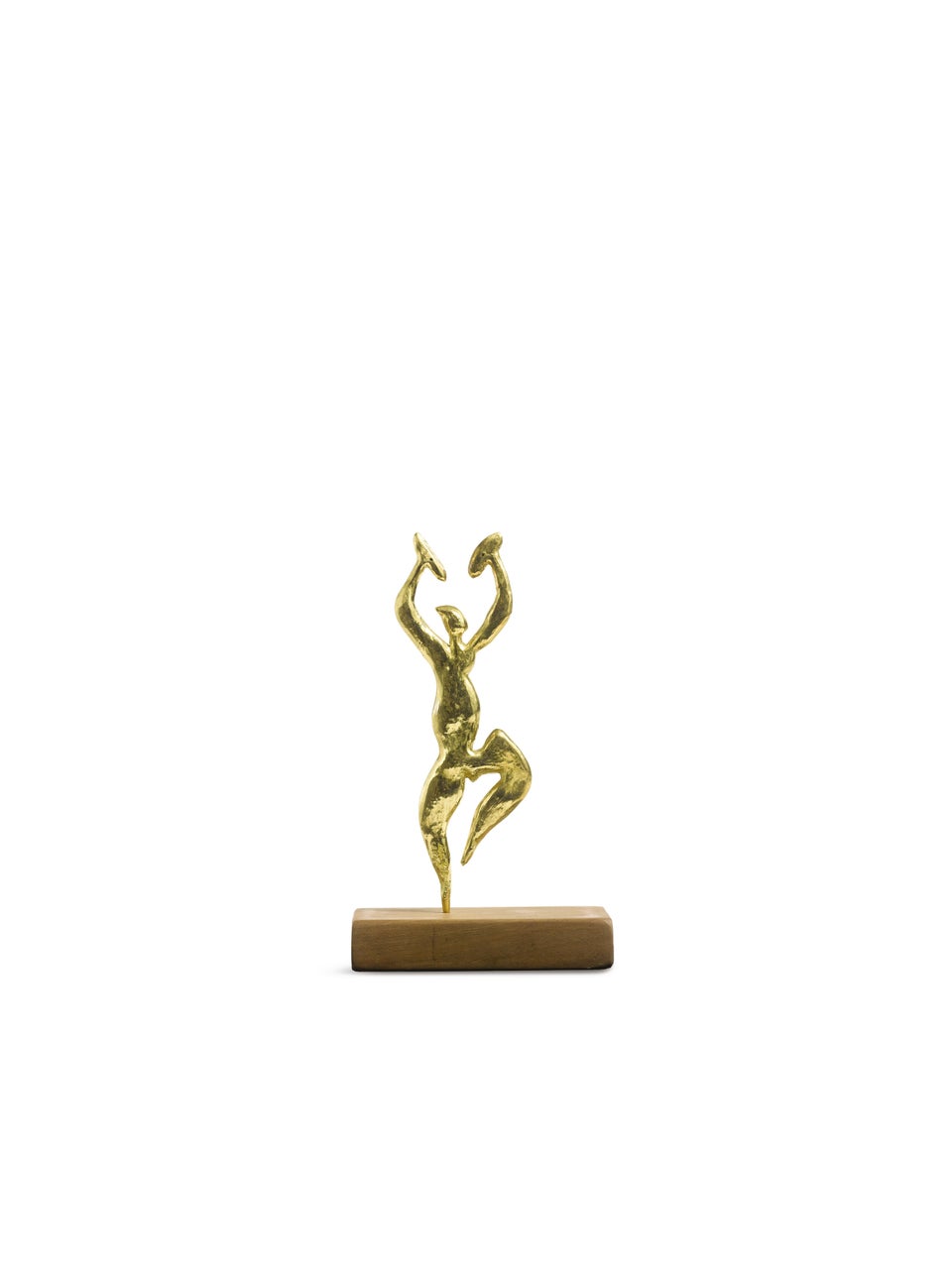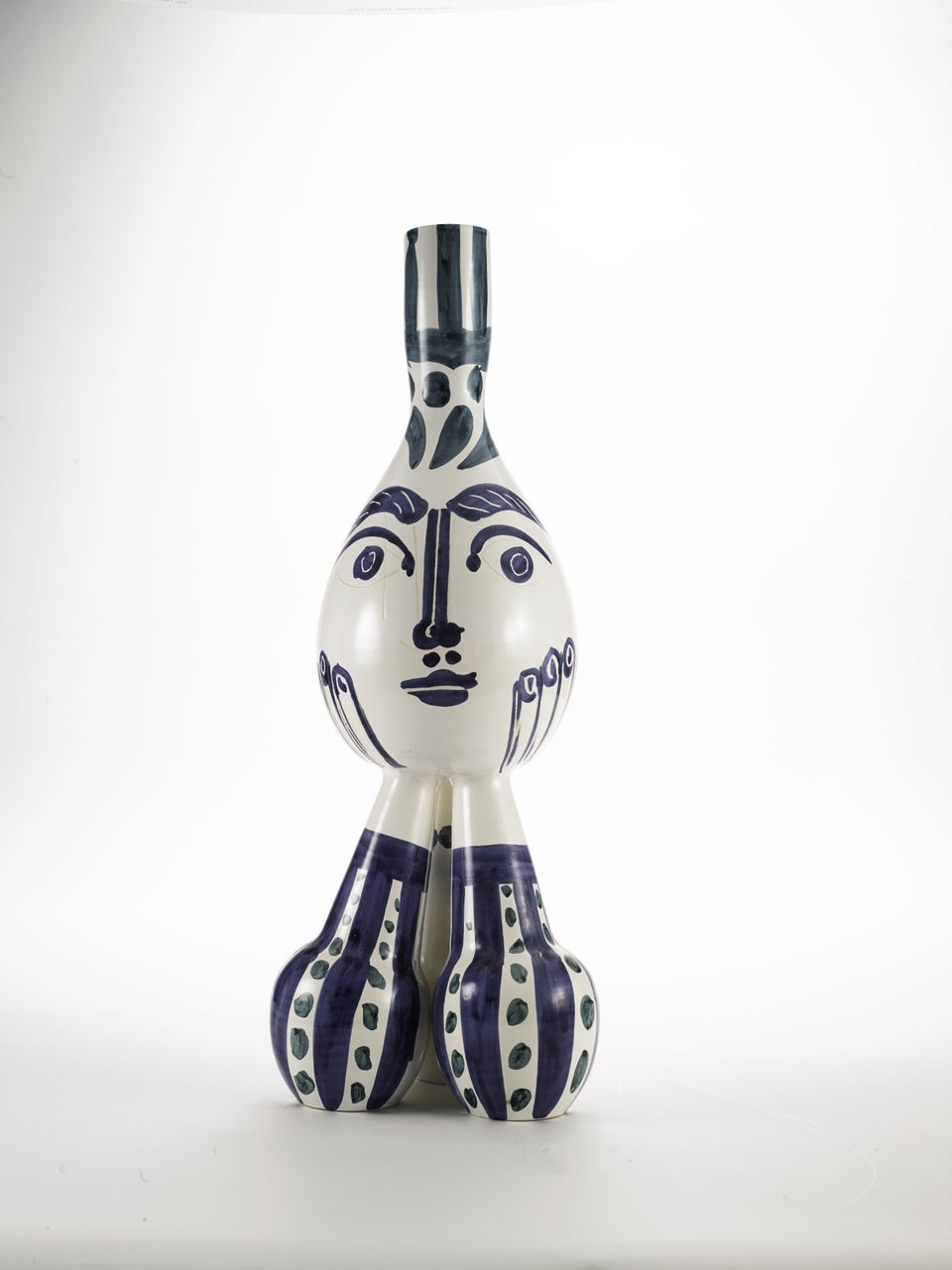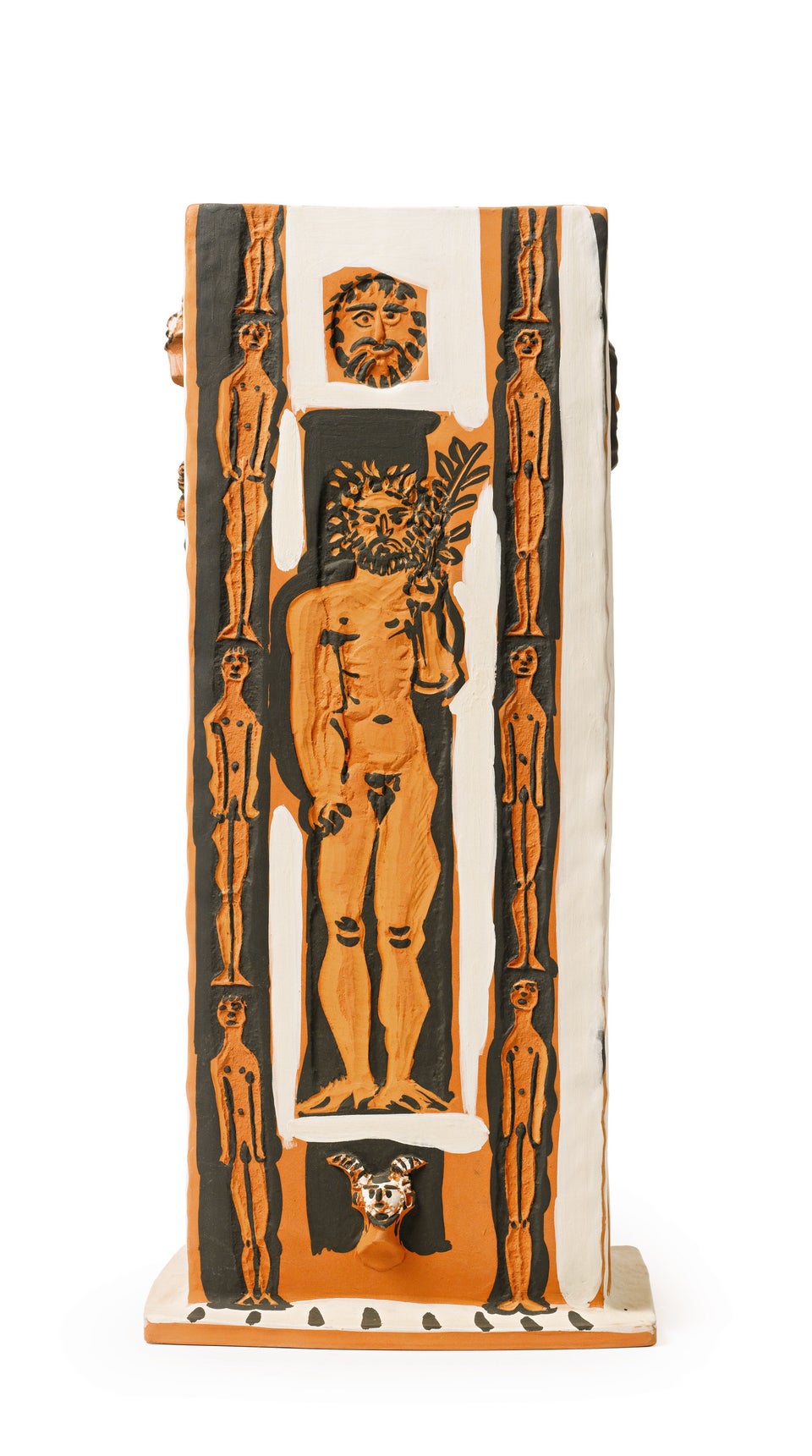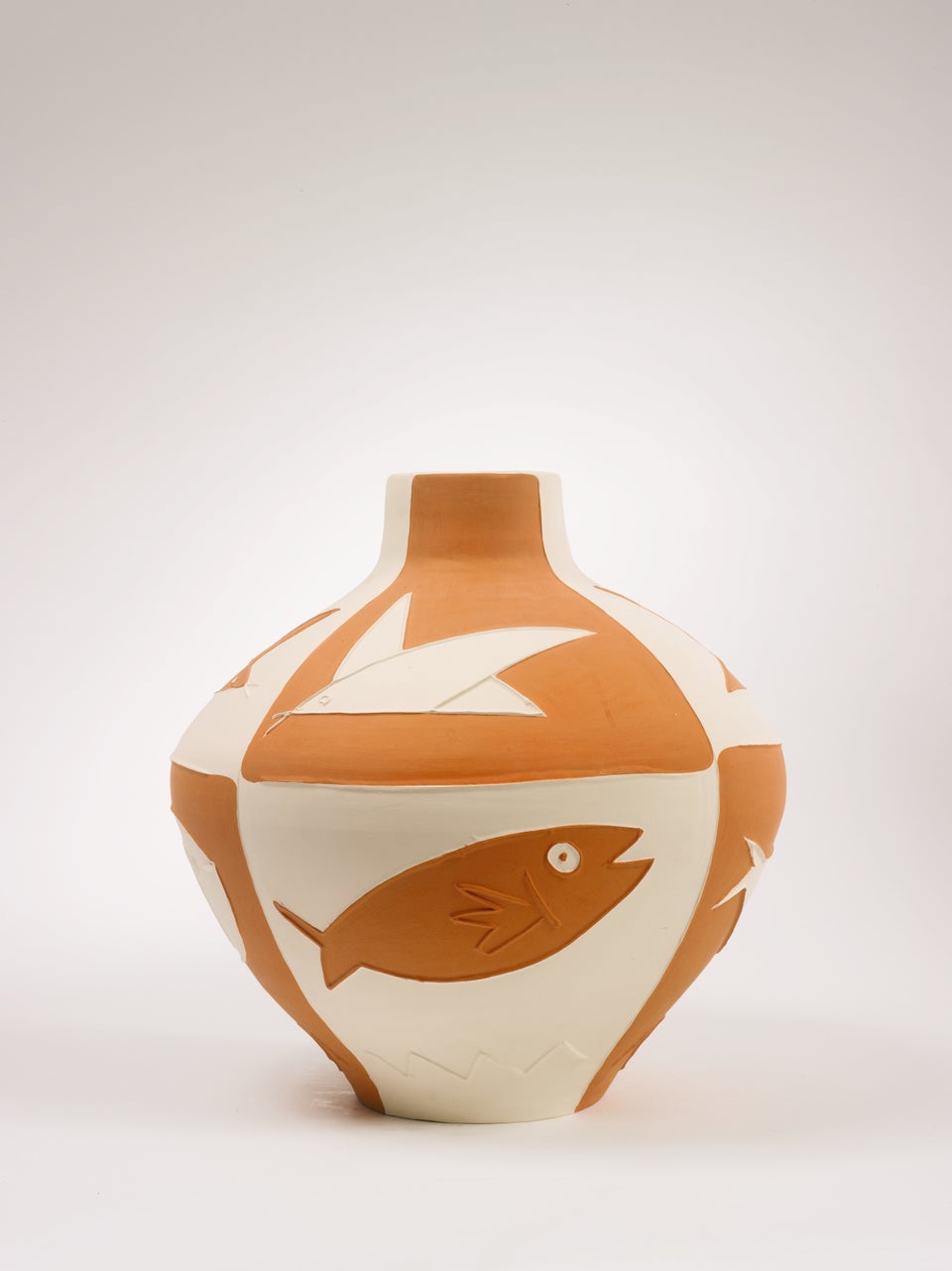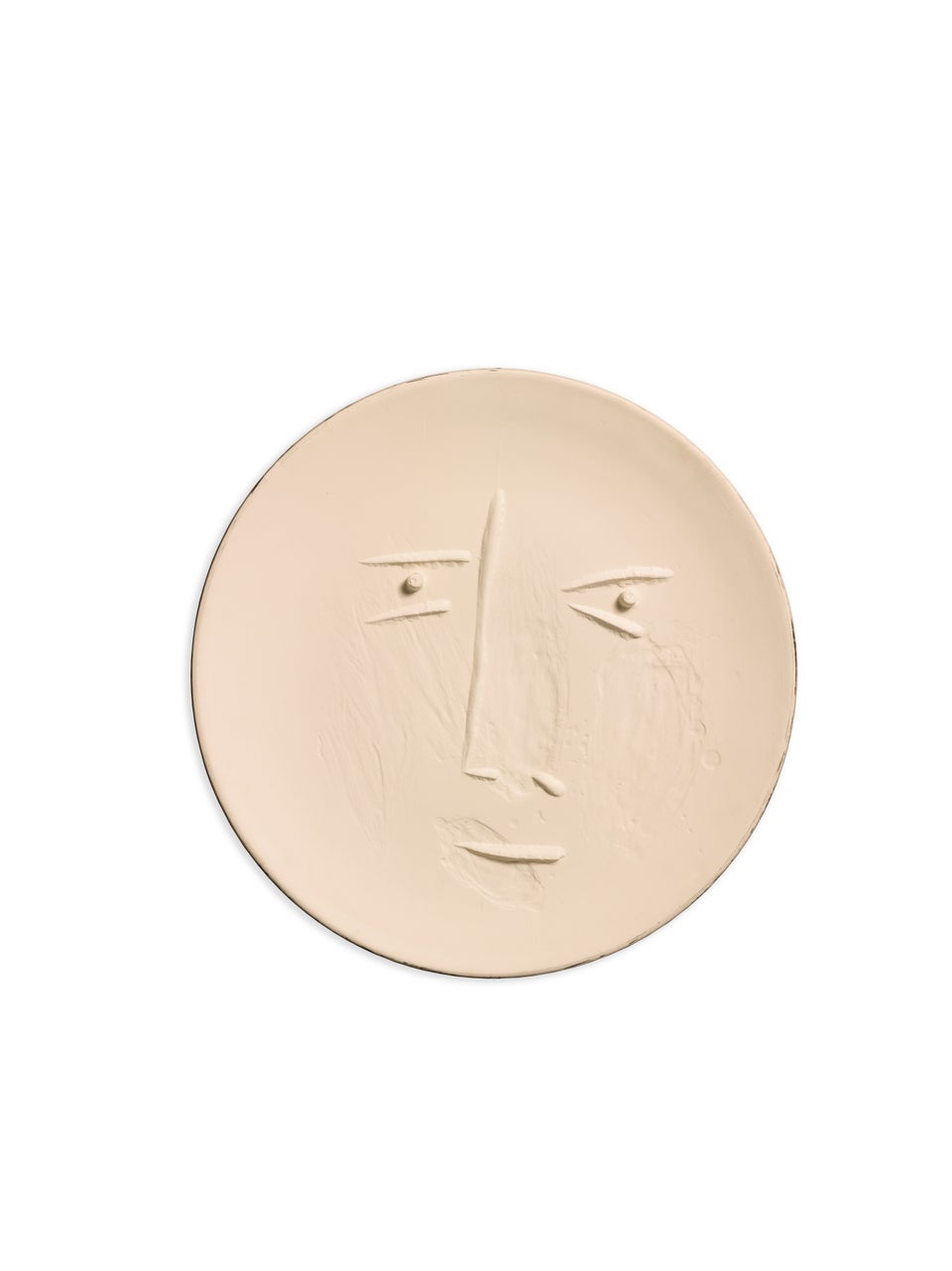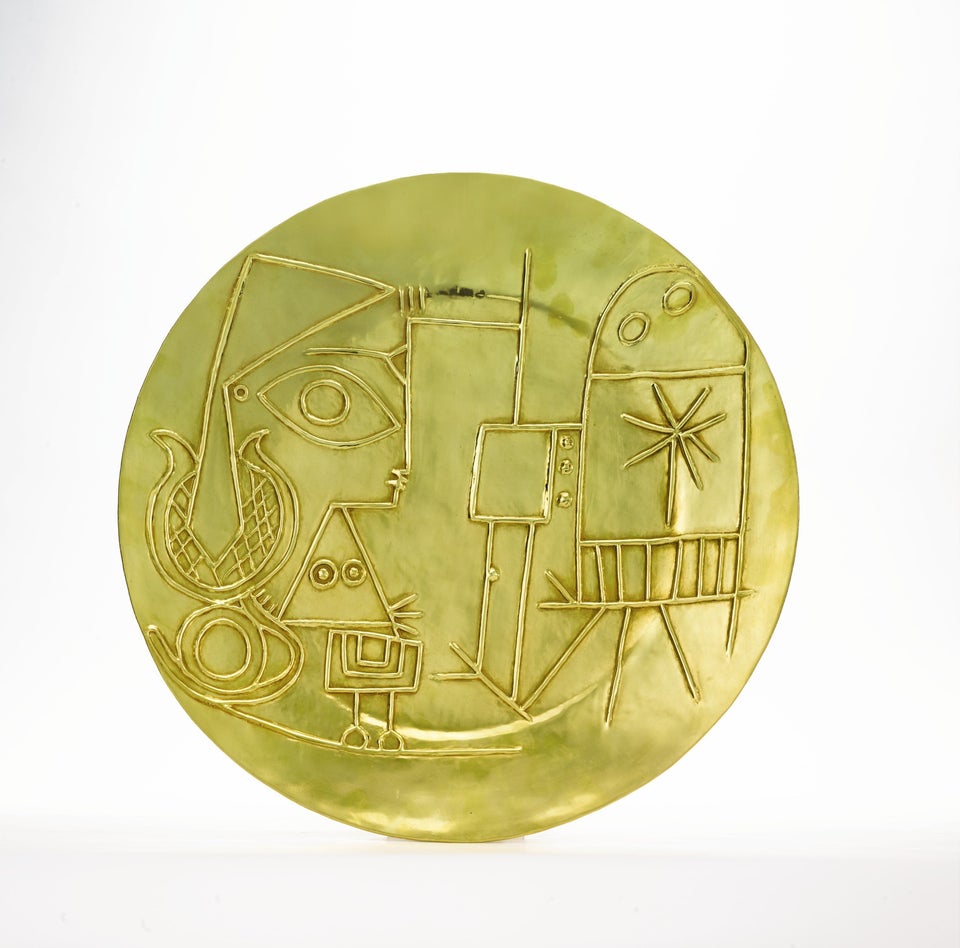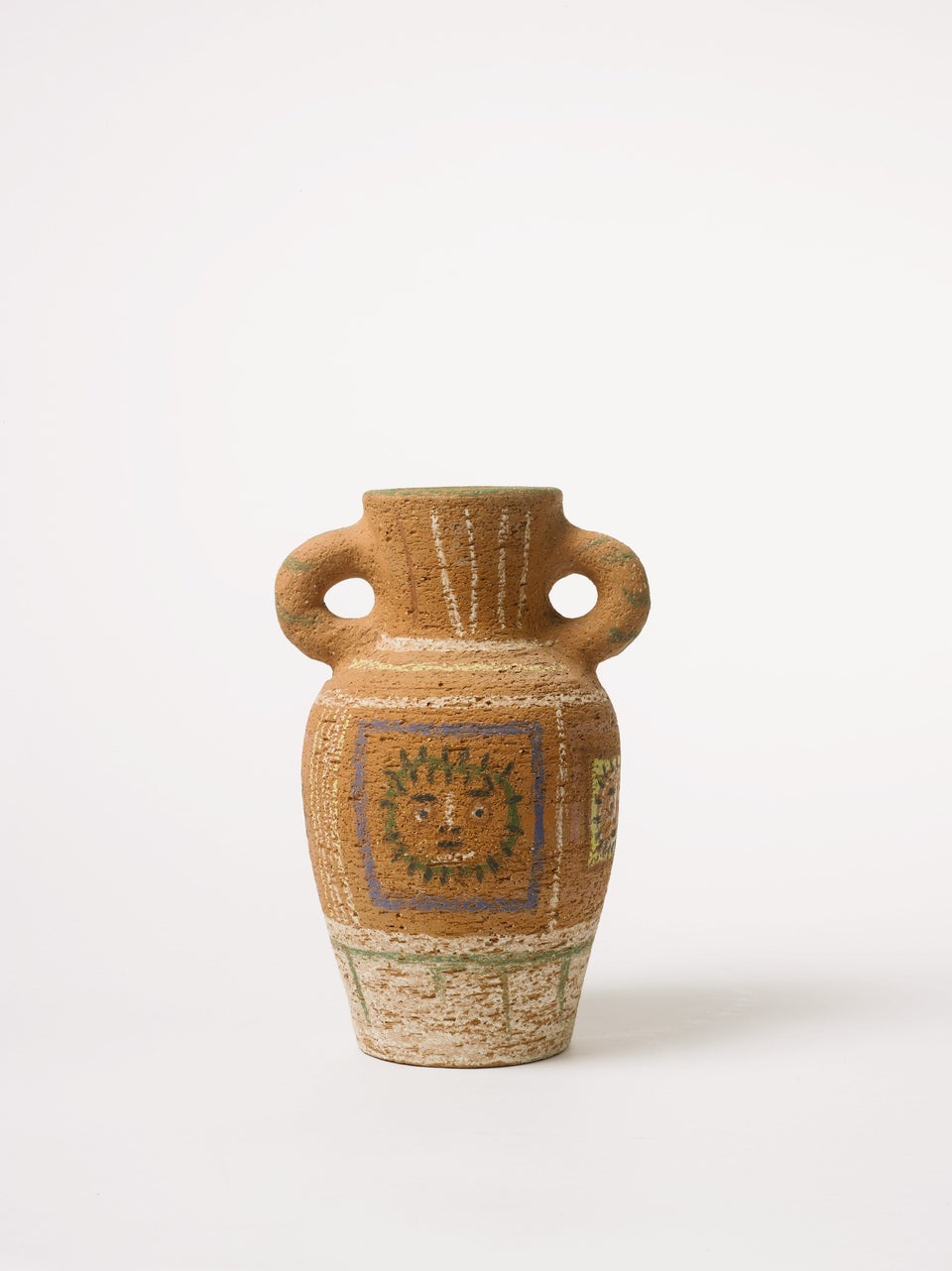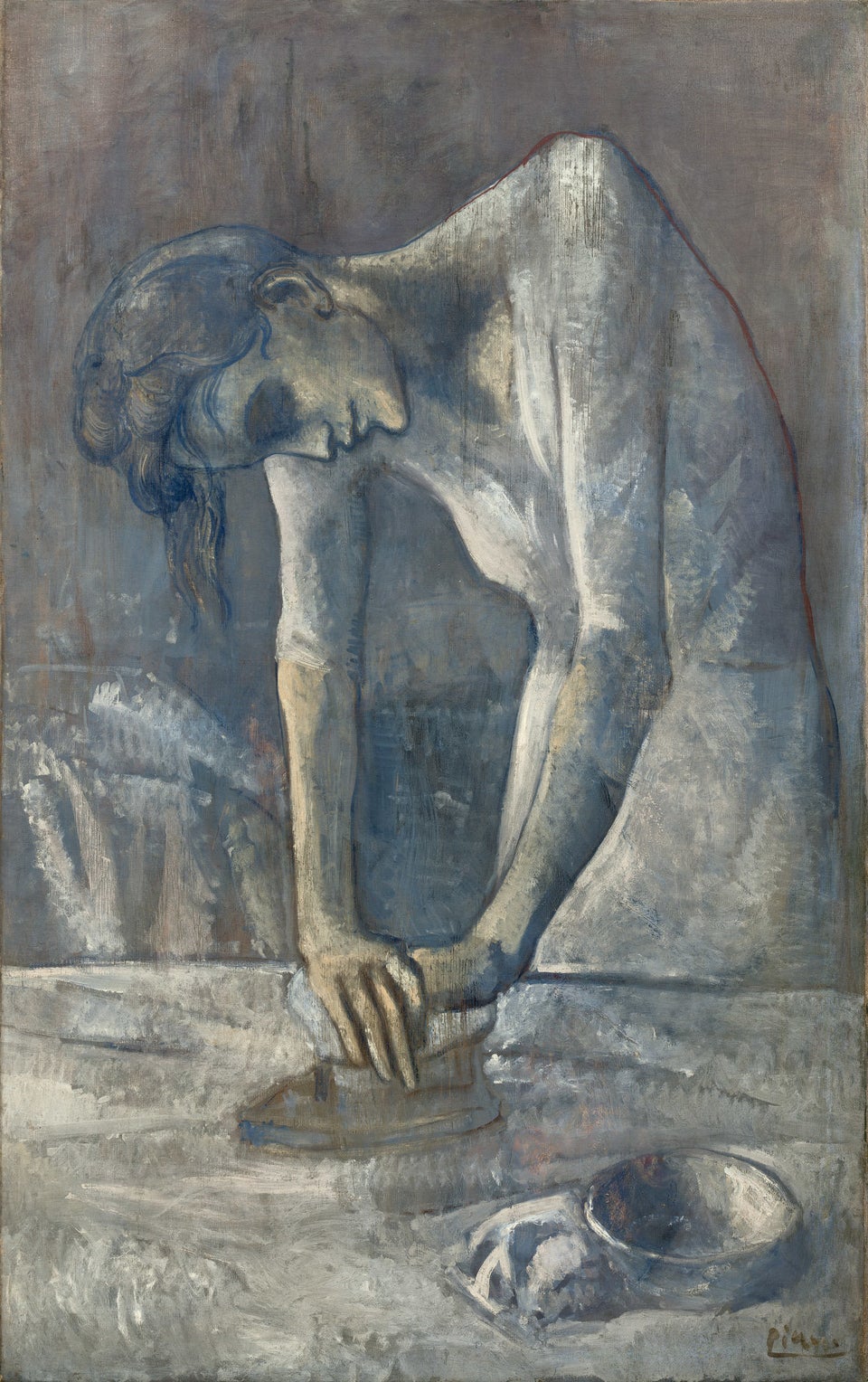 Picasso Black and White
All images are from the "Picasso Black and White" exhibition previously on view at Solomon R. Guggenheim Museum in New York City.
Popular in the Community