In about 1970, a woman bought a plate in Rhode Island for under $100, which she hung in her kitchen upon her return home. For years, it sat above the stove, quietly accumulating layers of grease alongside other pieces in her plate collection. Though as she recently learned, no layer of grit could hide the value of what her purchase really was -- a Picasso from 1955.
And with the grease now removed and the minor chip maintaining a minimal effect to interested collectors, Antiques Roadshow appraiser Stuart Slavid notes that it's "in quite remarkable condition." Slavid, who specializes in European furniture, silver and fine ceramics at Skinner Inc. in Boston, also told HuffPost that "Picasso as an artist has always commanded high prices in the art world -- the ceramics as well have been well-respected but in the past viewed more as a commercial endeavor." Until recently, that is.
It's difficult to say why the ceramics have become so high in demand in the past four or five years, he continued, but as he says in the video, "trends change in the antique business, and what's changed with this is Picasso has just skyrocketed."
Related
Before You Go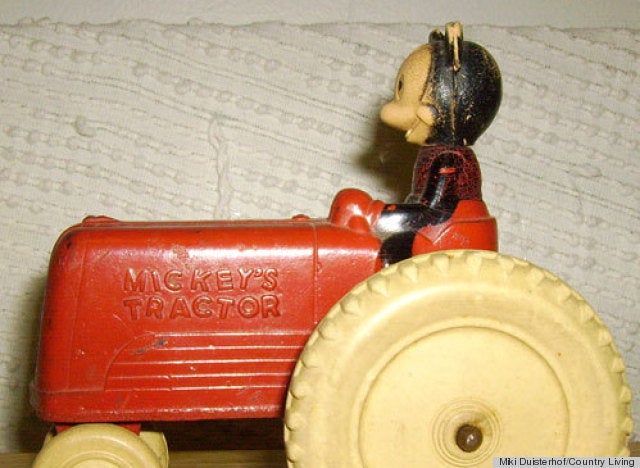 What Is It? What Is It Worth?