If you care even a smidgen about college basketball, you probably remember Villanova's crying piccolo player, who became the closest thing this nation has to the personification of heartbreak when she just let it rip after her team fell to North Carolina State during this year's March Madness tournament.
And if you enjoy laughing at other people's sadness (and let's admit, you probably do), you probably want a way to commemorate this Internet moment, currently slotted in the top 15 Internet moments of 2015 so far.
As such, may we present the Villanova University Piccolo Girl Bobblehead: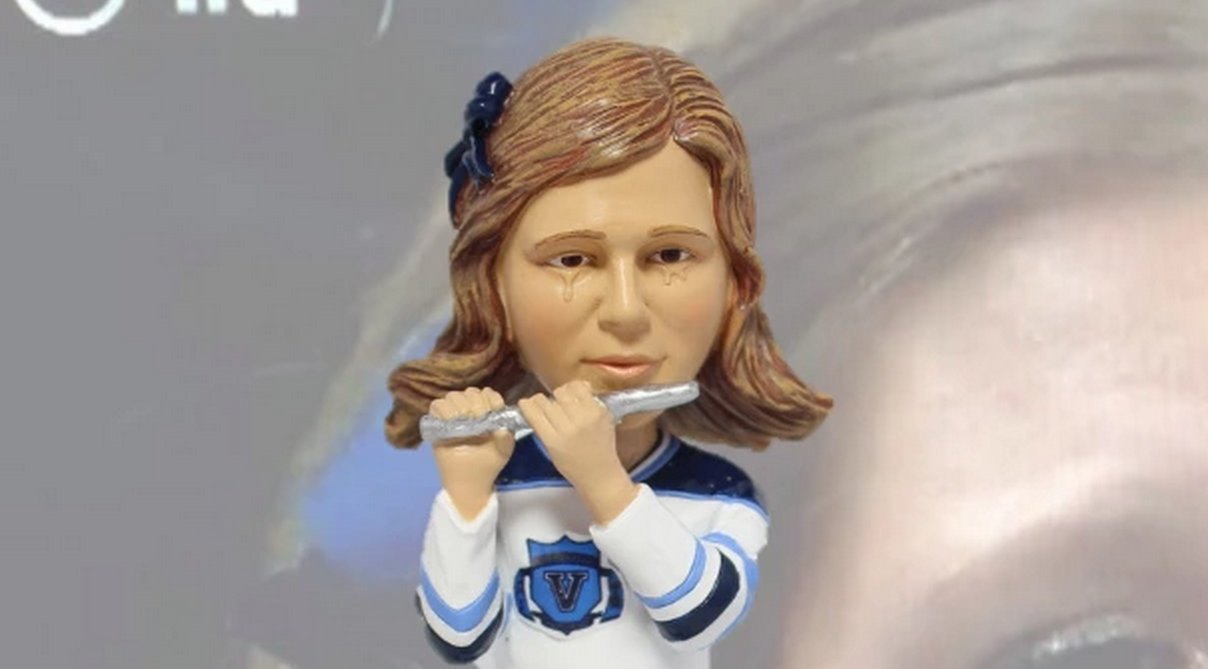 The Villanova University Piccolo Girl Bobblehead has its own Kickstarter campaign, and it's already reached it's $5,000 goal with six days to go, so this thing is happening. It's just up to you whether you want to jump on the bandwagon or not.
What can a Villanova University Piccolo Girl Bobblehead do for you? Great question. For one, it can remind you that things could be even worse than they currently are for you. For two, it can also collect dust while you decide whether it's time to throw out your Villanova University Piccolo Girl Bobblehead.
That's not one but two reasons to spend $15 on a bobblehead? Oh, wait, it's $15? Never mind.

REAL LIFE. REAL NEWS. REAL VOICES.
Help us tell more of the stories that matter from voices that too often remain unheard.