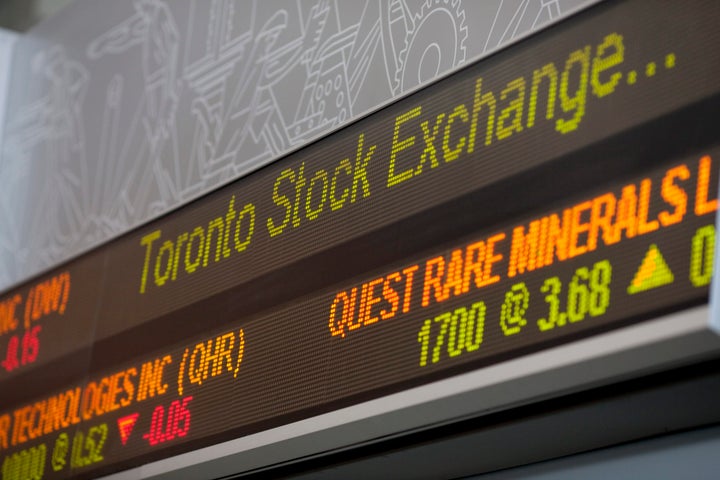 Vanguard is known primarily for its excellent, low management fee index funds, and justifiably so. I recommended Vanguard funds in my books and blogs. It remains my view that investors could achieve returns that would likely place them in the top 5 percent of all professionally managed money by simply purchasing three Vanguard index funds. I set forth the basis for this view in The Smartest Investment Book You'll Ever Read, in my subsequent books and in this blog, among others.
Vanguard's low fee structure has been very successful. It manages $1.7 trillion in assets, of which $960 billion is in index funds (56 percent) and $750 billion is in actively managed funds (44 percent). I have always been intrigued by the fact that Vanguard is a vociferous proponent of indexing, yet it offers both index and actively managed funds to investors. This seems incongruous to me. If Vanguard had the ability to select fund managers who could consistently beat the market, why wouldn't all its funds be managed in that manner? Index funds merely track a given index and achieve the returns of that index, less low transaction costs.
The vast resources and expertise of Vanguard make it an excellent case study. It can direct a huge flow of assets to active managers, making it one of the most desirable clients in the world. It has the ability to do extremely sophisticated research on all aspects of the performance of the active managers it is considering. With this in mind, I asked Vanguard how it went about selecting active managers for its actively managed funds.
A Vanguard spokesman summarized its impressive methodology as follows:
"We don't employ 'average' managers. Firms like Wellington, PRIMECAP, and Barrow, Hanley, Mewhinney & Strauss are world-class firms that follow well-defined strategies, executed with discipline and efficiency. And we exert considerable effort and resources selecting and overseeing these managers to improve the odds. And, most importantly, we acquire their skills at a very low cost and thus reduce the hurdle for outpacing the market. The average expense ratio for Vanguard's active equity funds is 0.41%."
When I pressed for more details, I was advised that Vanguard employs a "rigorous process that incorporates both quantitative and qualitative analysis."
So, how have these actively managed performed? Vanguard provided me with the following statistics for the ten year period ending April 30, 2011:
54 percent of their active equity funds outperformed their relevant benchmark;
46 percent of their active equity funds underperformed their relevant benchmark.
Many of the underperforming funds came close to their benchmark returns, but that is small consolation to investors who could have achieved benchmark returns, less transaction costs, with certainty.
This data is quite striking. One of the largest and most sophisticated fund families in the world, employing the most advanced models and cutting-edge analysis available, has approximately the same chance of picking an outperforming actively managed fund as you have in calling heads or tails in a coin toss.
When I dug deeper, it got worse. I asked Vanguard how investors could tell which of its actively managed funds would likely outperform in the future. Here's what I was told: "Identifying which active managers are likely to beat their respective benchmark going forward is the $64,000 question." Nevertheless, I was advised that Vanguard believes its due diligence and the lower cost of its actively managed funds give its funds an edge.
I am a proponent of low costs, but a closer look at the data indicates that predicting which of Vanguard's actively managed funds is likely to outperform is impossible because it is random. I took the ten year period used by Vanguard for its performance calculations and divided it into two five year periods. Here's what I found:
Of the 17 actively managed funds that outperformed in the first 5 years, only 7 (41 percent) continued their outperformance in the second five years.
Of the 9 actively managed funds that underperformed in the first 5 years, only 3 (33 percent) continued their underperformance in the second five years.
This data tells you the obvious: Past performance does not predict future performance. Vanguard agrees, noting that it "...believes that consistently outperforming the financial markets is extremely difficult."
If Vanguard can't pick actively managed funds with a consistent record of outperformance, what are the chances you and your broker will fare any better? Vanguard investors who have $750 billion invested in its actively managed funds would most likely achieve higher returns if they transferred those assets into a globally diversified portfolio of its low management fee index funds.
The views set forth in this blog are the opinions of the author alone and may not represent the views of any firm or entity with whom he is affiliated. The data, information, and content on this blog are for information, education, and non-commercial purposes only. Returns from index funds do not represent the performance of any investment advisory firm. The information on this blog does not involve the rendering of personalized investment advice and is limited to the dissemination of opinions on investing. No reader should construe these opinions as an offer of advisory services. Readers who require investment advice should retain the services of a competent investment professional. The information on this blog is not an offer to buy or sell, or a solicitation of any offer to buy or sell any securities or class of securities mentioned herein. Furthermore, the information on this blog should not be construed as an offer of advisory services. Please note that the author does not recommend specific securities nor is he responsible for comments made by persons posting on this blog.
Calling all HuffPost superfans!
Sign up for membership to become a founding member and help shape HuffPost's next chapter