 But, it's not always as easy as rolling into one of the world's best street food cities and ordering tongue tacos off of a cart. Especially not when traveling with some of the most notorious difficult eaters: kids.
We thought the best way to tackle the obstacle of traveling with a picky eater was to turn to the help of the HuffPost community, and, with the help of our friends at HuffPost Parents, we asked our Facebook followers: "What are the best places to visit when your child is a picky eater?" And, they came through with some good advice.
Italy was the most cited suggestion, which is not surprising considering the abundance of cheese pizza and pasta available in Europe's boot. Other suggestions included: Japan, England, Ireland, and Scandinavia. Cities like New York City; Las Vegas; Burlington, Vermont; and Portland, Oregon also made the list.
HuffPost Travel Facebook user Lauren B. suggested England because it's "very safe, no surprises, and a wonderful travel destination. Plus, culinary adventure does exist there if the need arises."
Parents Facebook user Cecilia L. suggests Japan because it was "wonderful when my family was stationed there. Everyone was always accommodating, helpful, and gracious. A lot of restaurants offered special kids' plates and sometimes with fun shapes/characters."
Years ago we traveled to London with our then 11 year old nephew. The child subsisted on nuggets and American fast food. We were going to be gone 10 days and we gave him 3 "free passes" for meals. At any time, he could turn in a pass and ask for the restaurant or meal of him choice, other than that he had to try new things. He used exactly one, on the first night. We took him to an awesome Indian place in Piccadilly. The curry was too much for him, so out came a pass and he had an omelet. I think just having the option made the difference. The rest of the week he happily ate in pubs, fish and chip shops, and even fancy tea sandwiches. His eating radically altered after that.
As many in our community pointed out, travel is a great way to nudge a picky eater out of his or her shell. Here are a few destinations that are great for both accommodating picky eaters and giving them a not-so-scary way to experience new tastes.
What are your picky eater's favorite places to dine? Leave your thoughts in the comments below!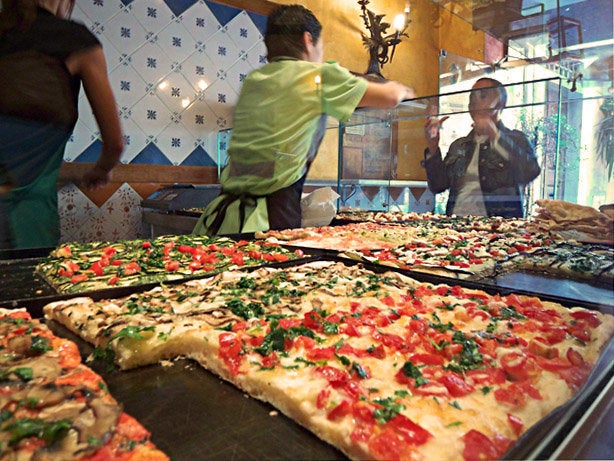 Traveling With Picky Eaters
Popular in the Community