The Colorado Democratic Party headquarters in Denver was vandalized this past week in what party officials say was a protest against President Obama's health care agenda.
Twenty-four-year-old Maurice Schwenkler was arrested on Tuesday morning on suspicion of smashing eleven windows at the party's Denver office. The state party chair, Pat Waak, told local press that the vandalism seemed tied to the ongoing health care debate. Windows that were shattered contained posters that praised Obama's efforts to push through health care.
The Denver Post reports on the incident and quotes Waak as estimating the damage at $11,000. A Democratic source, meanwhile, has sent The Huffington Post pictures taken from the scene of the crime that shows the extent of the vandalism.
UPDATE: Newsradio 850 in Denver reports that alleged Colorado Democratic Party headquarters vandal Maurice Schwenkler had done work for Democrats in the past. Schwenkler was paid $500 last November to knock on doors for the Colorado Citizens Coalition, a 527 that supported mostly Democratic candidates in Colorado. The Denver Post also reports that Schwenkler was charged with misdemeanor unlawful assembly on the final day of the 2008 Republican National Convention in St. Paul, Minnesota. Upon hearing this, Democratic Party Chairwoman Pat Waak backed off of a statement made yesterday that the vandalism was part of "an effort on the other side to stir up hate." In a statement to the Denver Post on Tuesday, Waak clarified: "What I've been saying is there is a lot of rhetoric out there from both sides of the spectrum."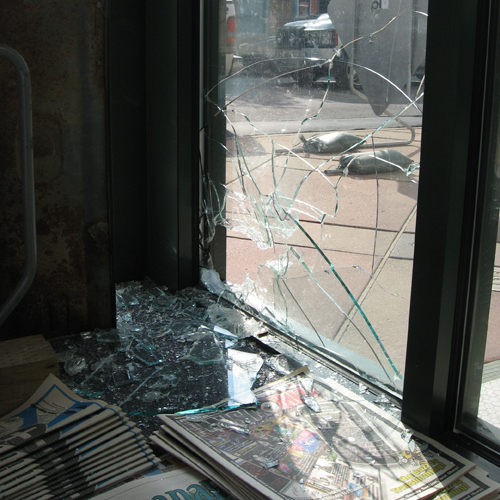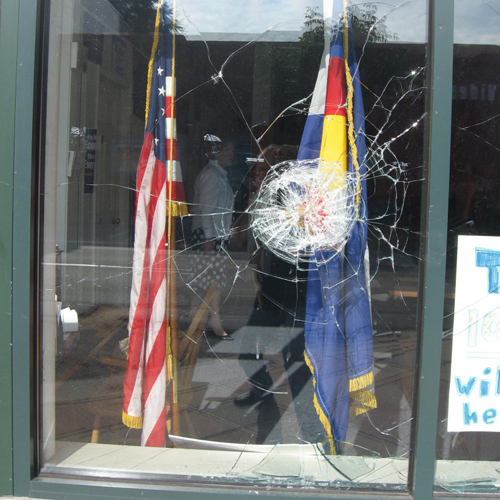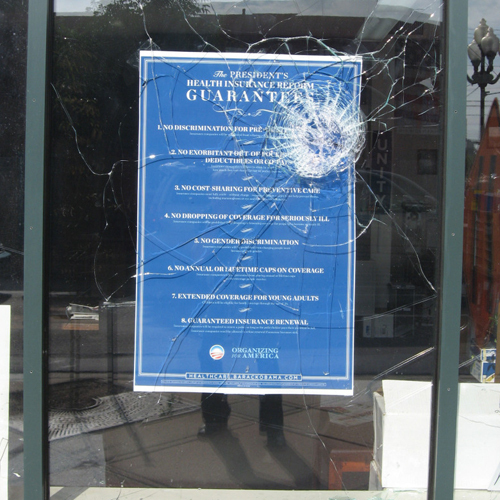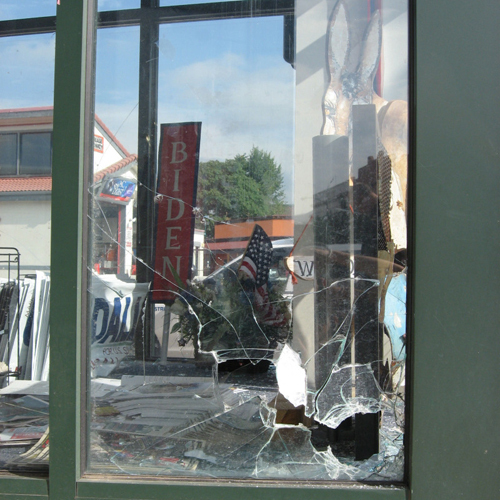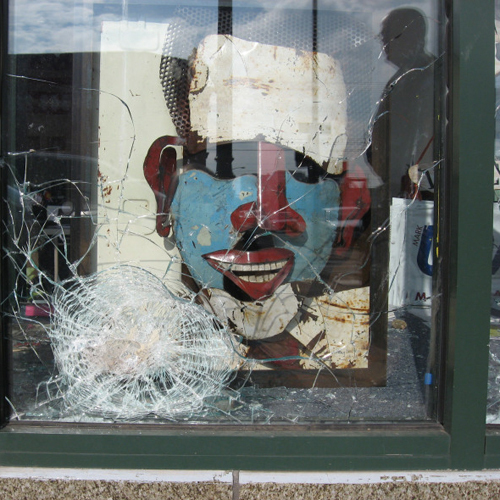 Calling all HuffPost superfans!
Sign up for membership to become a founding member and help shape HuffPost's next chapter