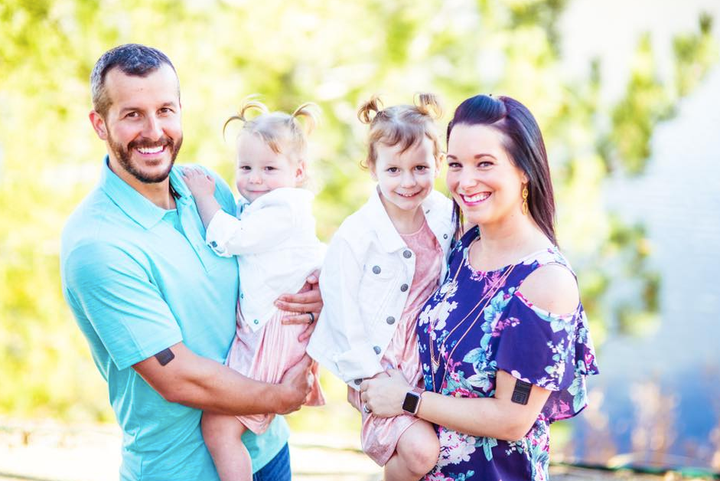 Based on her Facebook page, Shanann Watts had it all: a satisfying career that allowed her to travel, two gorgeous little girls, a doting husband and a new baby on the way.
The 34-year-old mother regularly posted updates on social media about her life in Frederick, Colorado, documenting her rise in the health and wellness world and gushing about her picturesque family. "I love this man! He's my ROCK!" she wrote about her husband, Christopher Watts, in May.
On Monday, Shanann, who was 15 weeks pregnant, was reported missing along with her two daughters, Bella, 4, and Celeste, 3. In an interview with a local news station on Tuesday, Christopher said he and his wife had an "emotional conversation" before her disappearance, and he pleaded for her and the kids to come home.
Two days later, a body believed to be Shanann's was found on property owned by Christopher's employer, Anadarko Petroleum. Remains believed to belong to their two children were later found nearby. Christopher is now in jail facing six charges ― three for first-degree murder and three for tampering with evidence.
The juxtaposition of Shanann's seemingly idyllic life and its violent end has stunned the public and attracted widespread media attention. Many commenters expressed shock that a father who, by online accounts, appeared to love his family so much could brutally take their lives, as police have alleged. Yet experts in domestic violence say it's impossible to know what happens behind closed doors, and social media accounts can act as a tool to hide turmoil in the home.
"It's 2018, but in many families there is still shame associated with being a victim of domestic violence, and survivors often try to 'put a good face' on the relationship," said Kim Gandy, president of the National Network to End Domestic Violence. "We don't know whether there had been violence during their marriage, but it would not be surprising that Shanann tried to project a positive image to her friends and colleagues, both on and off of social media."
Shanann, who posted on social media as part of her job selling health products, interspersed her sales pitches with adoring messages about her husband and kids.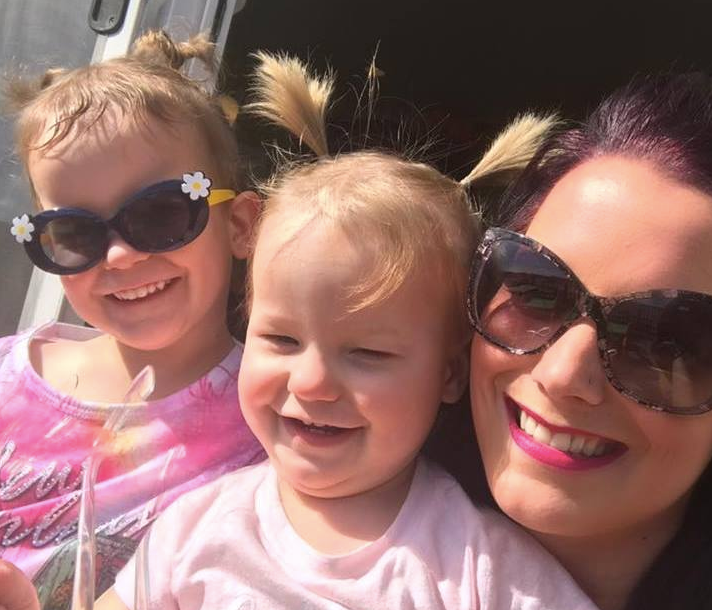 "I couldn't imagine a better man for us. You spoil us with love an attention! You put up with 3 impatient, demanding women in the house," she wrote on Instagram in April. "I love you so much and so grateful you hung around when I tried pushing you away in the beginning!"
On Father's Day, Shanann penned a loving tribute to her husband on Facebook, and she shared over a dozen photos of him cuddling and playing with their two kids. "Chris, we are so incredibly blessed to have you!" she wrote. "You do so much everyday for us and take such great care of us. You are the reason I was brave enough to agree to number 3!"
On June 19, she posted a screenshot of their texts after she sent him a photo of her ultrasound; he replied that he loved the little peanut already. "I love Chris!" she wrote. "He's the best dad us girls could ask for."
Amy Miller, executive director of Violence Free Colorado, said people who are being abused by an intimate partner often behave in ways that seem counterintuitive to those around them. "They are doing their best to survive the situation," she said.
She added that domestic violence does not have to be physical. Perpetrators may control their victims using sexual, emotional, verbal, psychological, financial or digital abuse.
Ruth Glenn, president of the National Coalition Against Domestic Violence, said social media allows for individuals to project a moment in time, versus the realities of their lives.
"It may or may not tell the tale of what's really going on," she said. "For those who may be experiencing intimate partner violence from an abuser ― and we're not certain that is the case here ― they are able to fit into a societal norm, the perfect family."
"No one just snaps," Glenn said. "In instances such as this, women and children are objects that can be disposed of and that becomes a solution to the problem."
Popular in the Community