I'm so unenthused about sending out holiday cards. I have been since 2009. Actually, it's been a lot longer than that.
When I was single, I would dread getting holiday cards. I would open the envelopes and be greeted by a baby picture, adorably coiffed little toddlers, or an entire family smiling back at me.
And even though I rolled my eyes, I wanted nothing more than to be able to send out one of those cards. A card with a happy, smiling family. The names and ages of all the sweet little children listed along the bottom. Perfect card, perfect family.
But, ha ha, the joke was on me. Even when I had a family, it was far from perfect.
And not until Joey was sick did we finally have one of "those" cards to send.
I remember the debacle of trying to take a photo for our holiday card the first year we had kids. We were living on Long Island and had no idea where to go for pictures, so we decided to take our own. Hubby and I were each holding a squirmy 11-month-old baby. I put the camera on auto and kept running back and forth to reset it. The babies wouldn't smile, it was blurry for some reason, and we all had red-eye. I ended up just taking a cute picture of the babies in Christmas jammies, and Hubby thought of a funny holiday letter "top ten" a la David Letterman.
The next year, with three babies under the age of 2, we made an appointment to have a professional photo taken. The photographer actually wanted 23-month-old Joey to hold 4-month-old Knox on his lap for the photo. Hubby and I stood just outside the frame with our arms outstretched ready to catch the baby should Joey drop him. Needless to say, we didn't get a picture that year. In fact, I don't think I even sent a card that year.
The next few years, as December approached, I would try to corral all the boys for a cute candid shot I could make into a card. I'd seen it for years on other people's cards. Remember the smiling, happy families? They'd be posed somewhere on vacation or at a pumpkin patch or in front of a Christmas display or cutely tangled in Christmas lights with Santa hats on.
All I ever got were blurry photos with someone either not looking at the camera, not smiling, or walking out of the frame.
When I started paying for professional photos of the boys, they turned out a little better, but all the photos were the same -- all the little boys in a row sitting cross-legged on the floor in front of a white background. Cute, but not very original.
Hubby and I never really cared to be in the pictures; therefore, we had no family pictures of us.
That is, until we found out Joey was dying. Then we scrambled to set up a photo session.
And ironically, I finally had my perfect candid shot of what appeared to be a perfect family: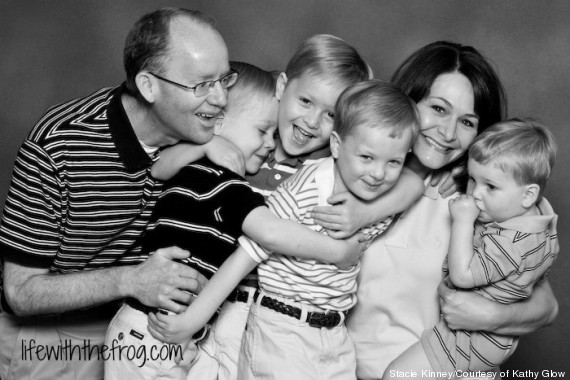 This picture lies. It shows a darling, happy, vibrant family, not a family who knows they will have to come to grips with losing one of their own. You wouldn't know that beautiful child in the middle was just given a death sentence.
The next year, after Joey's death, the last thing I wanted to do was send out Christmas cards. I had always signed each of our names on every card:
Love, Kathy, Hubby, Joey, Slim, Knox, and Lil' C.
How could I send out a picture and not sign all of our names? A picture that didn't include Joey because he was gone?
I didn't know if I was ever going to feel like sending out a Christmas card ever again.

But then, someone else showed up, and things changed. Suddenly, last year, we had a new baby. So I sent out a card with a picture we had taken ourselves.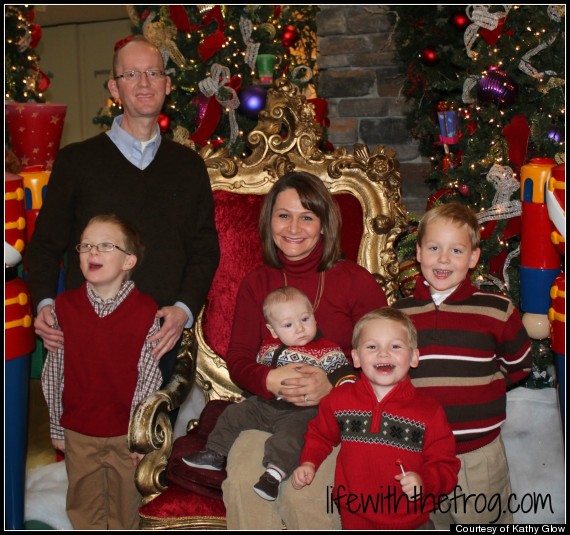 Except for the mama's sad-looking eyes in this picture, everyone looks happy. Although, I couldn't stop staring at the empty spot over my left shoulder thinking someone should be there. So I left all of our names off and signed it simply from The Frog Family.
This year, we decided it was time again for a nice family picture. I put off scheduling it, though. The certificate for the session was about to expire. We had to do it soon. I told the photographer about our situation. About missing someone from our family. She gave me an idea of how everyone could be in the picture together, even Joey and the new baby. Hubby wasn't so sure about it.
But then we saw the result: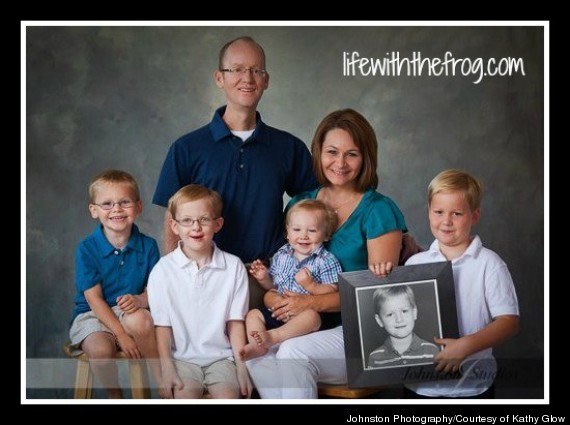 For once, the picture doesn't lie. It shows a family. A happy family. But not a perfect family. A family who is missing someone. Someone who should be filling that space over my left shoulder.
Instead, he's filling that space in our hearts.
I signed all of our names: Kathy, Hubby, Slim, Knox, Lil' C, and Baby E. The photographer asked if I wanted to include Joey's name. I said we didn't need to.
The picture tells his story. The picture doesn't lie.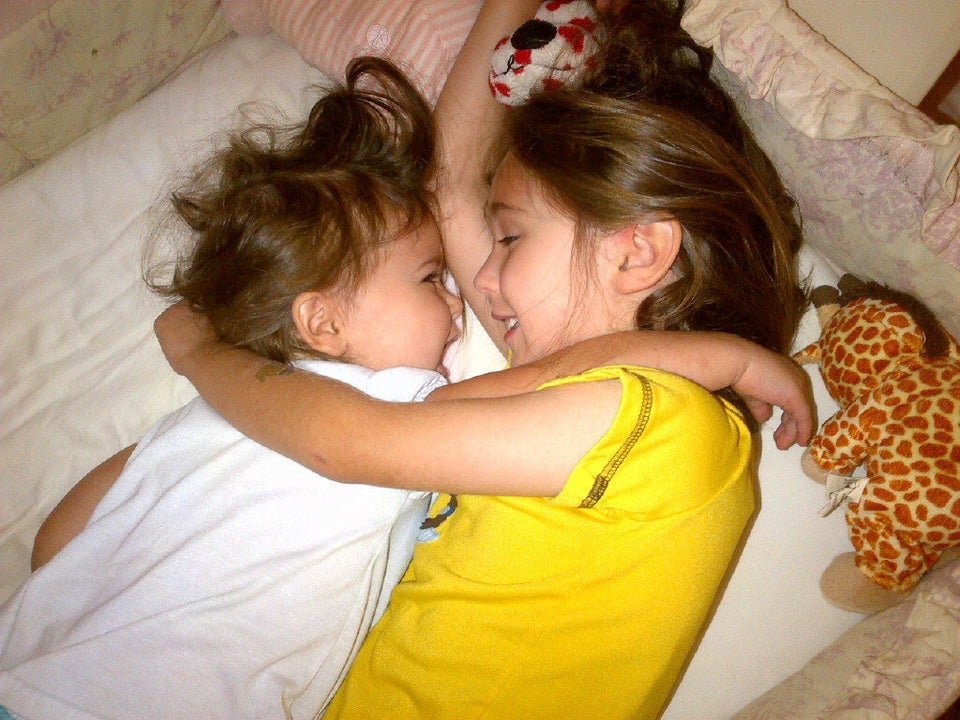 Love In One Photo
Before You Go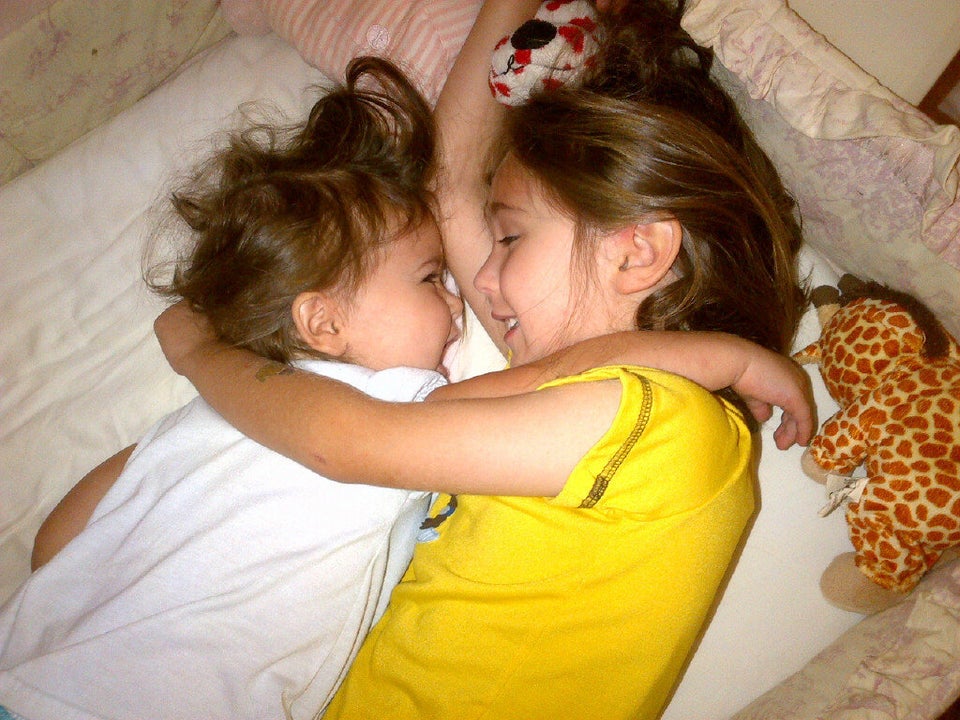 Love in One Photo