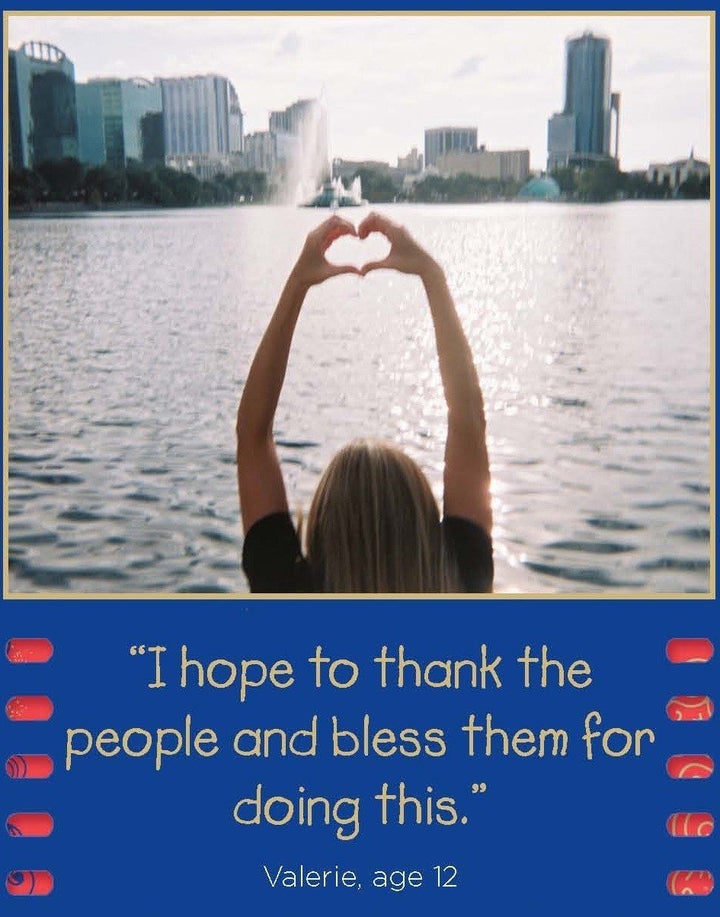 Hand a homeless kid a camera to capture her wildest dreams and it's unlikely she'll seek out the biggest house or a pile of toys. She may very well just snap an uplifting image showing how we can make the world a better place.
Photojournalist Linda Solomon first launched "Pictures of Hope," a campaign that teaches kids living in shelters basic photography skills, in 2004. The initiative has now grown to include 12 cities, and the moving images the kids take are turned into holiday greeting cards, to be sold for charity.
"Their hopes and dreams captured in quiet moments tell a story that few adults can imagine," Solomon wrote on her website. "When you show children that you care about what they wish for in life, perhaps a child who never felt he or she had self worth, now will."
It takes perusing only a few of the photos to get a sense of just how much of a hand these kids hope to have in helping others.
Danyelle, 9, took a photo of an adult and child holding each other and included the caption: "My dream is to take care of my Mom through everything."
Holly, 10, snapped an image of a shelter in her city and added the caption: "My dream is for everyone to have food and shelter."
The program, which is sponsored by Chevrolet, allows these budding photographers to take the lead in improving their lives and the lives other homeless families. All the proceeds from each holiday card sale benefits the shelter where the child photographer lives.
Feeling inspired? Find out how you can get involved with Pictures of Hope here.

Click through the slideshow to see some of the inspiring photos taken by participating homeless children.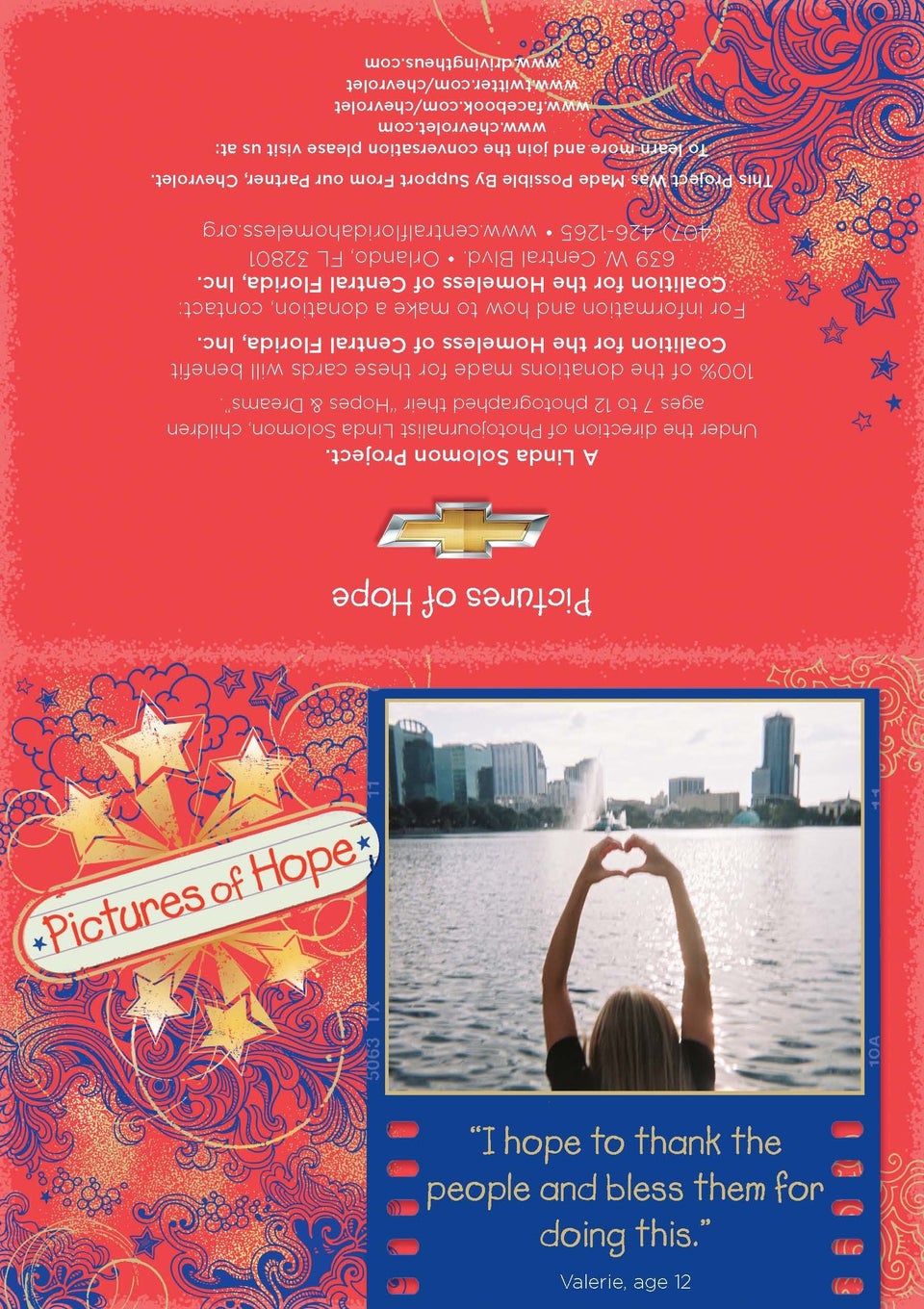 Homeless Kids Take Pictures Of Dreams For Future
Related