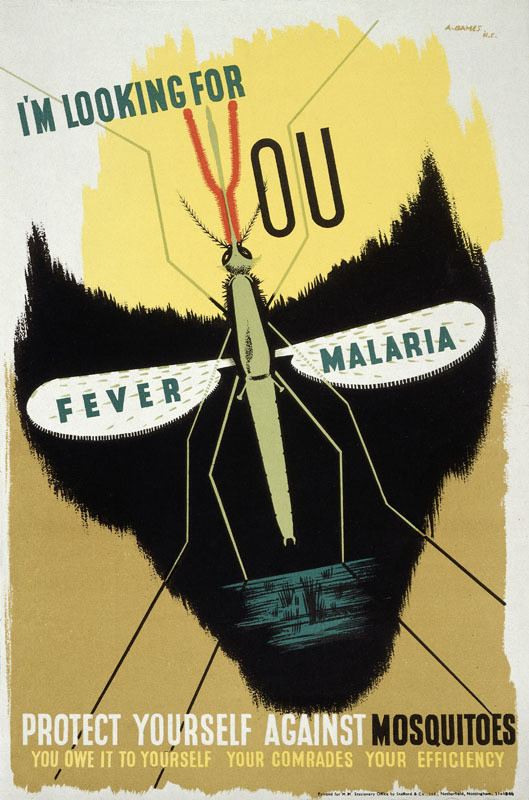 "Picturing Tropical Diseases" outlines a visual history of health campaigns targeted at malaria, leprosy, Guinea worm disease, kala azar, sleeping sickness, Chagas disease, river blindness, tropical disease vectors and more. Gathering together images archived by institutions like the World Health Organization, the exhibition showcases an array of artifacts, from documentary photographs to the disease management posters that became a staple of public health in the 20th century.
"The harnessing of science to combat infectious diseases of poverty is fairly new -- it was only in the early 1970s when the vision of a global, UN-sponsored research effort to tackle some of the world's most neglected diseases was first formed," John Reeder, Director of the Special Programme for Research and Training in Tropical Diseases (TDR), wrote in the show's companion publication.
Efforts aimed at educating the public on the threats discovered by scientists began long before the 1970s though -- namely taking the form of these posters and photographs meant to "frighten people into changing their behaviour." Eerie paintings of the "Tongue of Kala-Azar" dating back to 1907 illuminated the symptoms of visceral leishmaniasis, a disease caused by protozoan parasites associated with sand flies endemic to 47 countries. Monochromatic sketches showed surgeons removing guinea worm from patients in rather primitive ways. And ominous portraits revealed the reality of leprosy in London.
"Is the photograph posed, or does it look natural?" Dr. Alexander Medcalf and Professor Sanjoy Bhattacharya ask in Tropical Diseases: Lessons from History. "There are shocking, graphic images of disease and death, poignant images of children and families, and there are those which make us smile or spark our curiosity. Each one is a potent tool for making us think a certain way about the issue depicted."
Scroll through a preview of "Picturing Tropical Diseases," on view until September 30, below. Let us know your thoughts on the historical collection in the comments.
Calling all HuffPost superfans!
Sign up for membership to become a founding member and help shape HuffPost's next chapter
BEFORE YOU GO