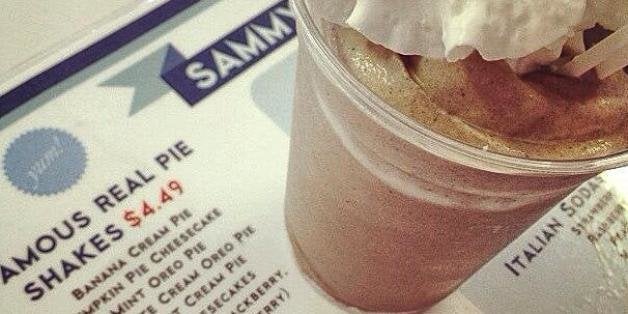 Hold on to your forks, pie fans, because there's a whole new way to eat your slice. You may have thought whipped cream was nice and that a la mode was a treat, but those two toppings have got nothing on the pie shake.
There's not much to explain when it comes to the pie shake, but we'll elaborate anyway because a feeling of disbelief usually sets in at the mere mention of this dessert. Get ready.
A pie shake is a milk shake with an entire slice of pie added to it. That's two desserts blended into one tall glass equipped with a straw. Did you catch that? This is pie you can drink through a straw. Allow us to illustrate.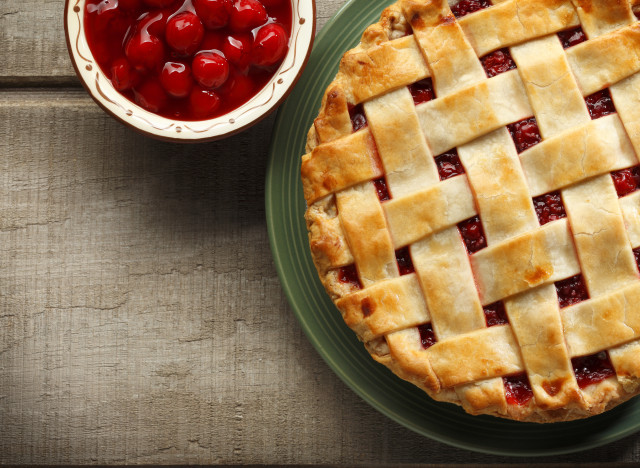 If you're shaking your head thinking this is why America is fat, let us set the record straight and tell you that you are dead wrong. The pie shake is why America is great. It's sweet, sweet proof of our creativity, our guts and our bold, adventurous spirit. The pie shake is THE new frontier in desserts that America has unearthed.
There aren't too many restaurants hip to the pie shake yet. Sammy's has a couple of locations out west that are famous for theirs. And Hamburg Inn No. 2 in Iowa City, a popular stop on the campaign trail, blends them up too. But if you don't live close to one of those, you'll have to make one yourself.
The dessert doesn't really require a recipe, but there is a certain ratio you want to achieve in order to arrive at a texture that is thin enough for a straw (though spoons are always an option) and has enough pie to taste. Saveur has a recipe for a blueberry pie shake, perfect for this time of year when those berries are in peak season, that calls for 1 slice of pie and ten ounces of ice cream. Cooking Channel has an apple pie shake recipe, a lovely treat as fall starts to set in, that calls for two scoops of ice cream and a slice of frozen pie. Try them both.
Blueberry and apple are just a couple of examples. You can make a pie shake out of any pie you want. Banana cream. Mint Oreo. Buttermilk. Key lime. All those pies are just waiting to become shakes. And then, guys, there's the cake shake. But that's a story for a whole other day.
Related
Before You Go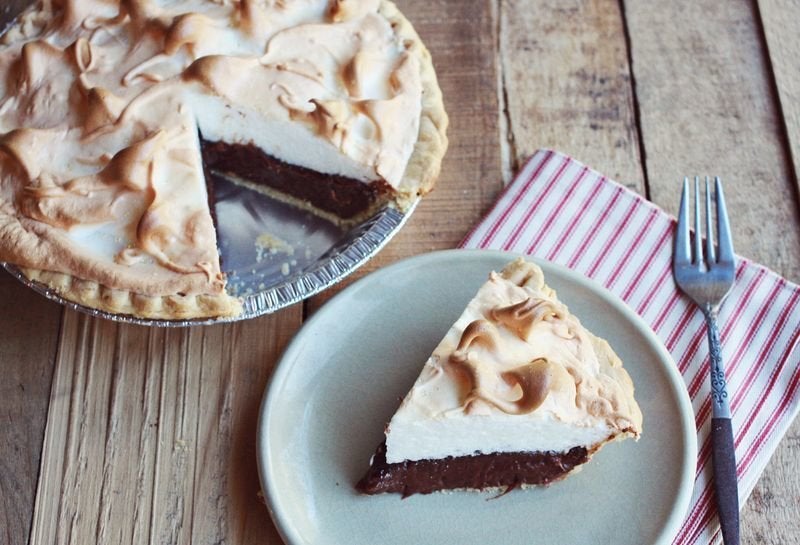 Pie Recipes