And what a bidding war it was!
By early Tuesday evening, the piece of cardboard -- said to be "shaped a bit like an iPhone 5" -- was selling for about $244,000, and according to CNET, that amount rose to more than $300,000. The item, which was being sold from London, garnered more than 100 bids.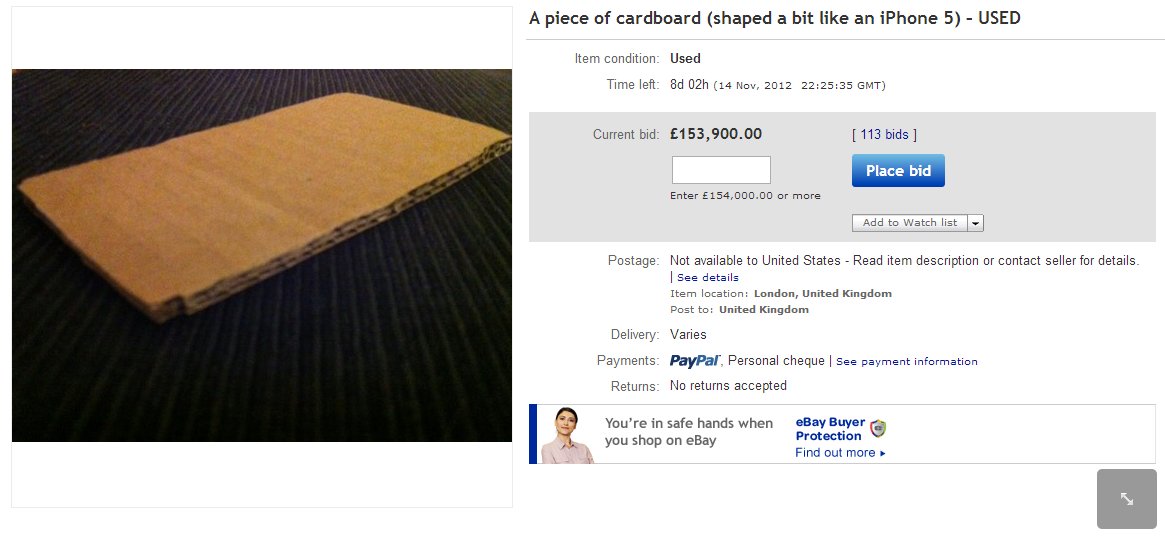 (ebay screenshot credit: Marques Brownlee)
The weird sale sparked a flurry of humorous banter on Reddit, where users joked about buying the paper product for themselves.
"All money raised from this auction will go towards a challenge (trekking along the Great Wall of China)," the auction description said. "I am undertaking for the Charity Dig Deep which is a UK registered charity that helps communities in Kenya improve access to clean water, sanitation and renewable energy."
But before you get out that checkbook, be warned: It seems the original auction has been taken down by eBay.
If you're hellbent on buying a piece of cardboard for yourself, however, you may be in luck.
It seems that other eBay users were inspired by the success of the original auction. As of Wednesday morning, there were at least three listings for a piece of cardboard on eBay. Two different pieces of cardboard were posted by one user apparently located in Canada; while the other was put on the site by a user in the U.K.: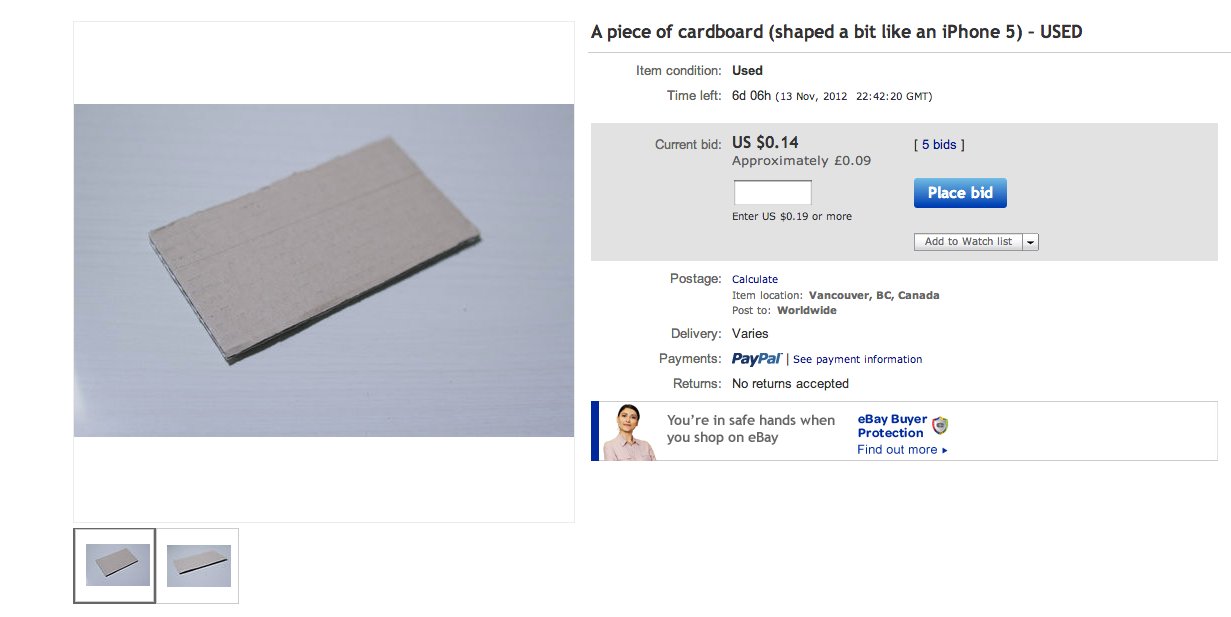 The bidding war has already begun, though the price is still under $1 for each.
This is not the first time that outlandish products have garnered lots of interest on eBay. A "slightly used soul" and a "Ghost In A Jar," for instance, were bid on for significant amounts of money before being taken down by eBay.
Update Nov. 8, 10.45 a.m.: In an email to The Huffington Post, Julia McGill, who claims to have listed the original auction on eBay, said that the piece of cardboard is back on sale on the site.
"It has now been relisted after contact with eBay head office who have promised not to remove the item again," wrote McGill, who added that she hopes to "raise as much for the charity" as possible. The current bid for the item is about $80.
Click through this slideshow too view some of the weirdest items ever sold on eBay: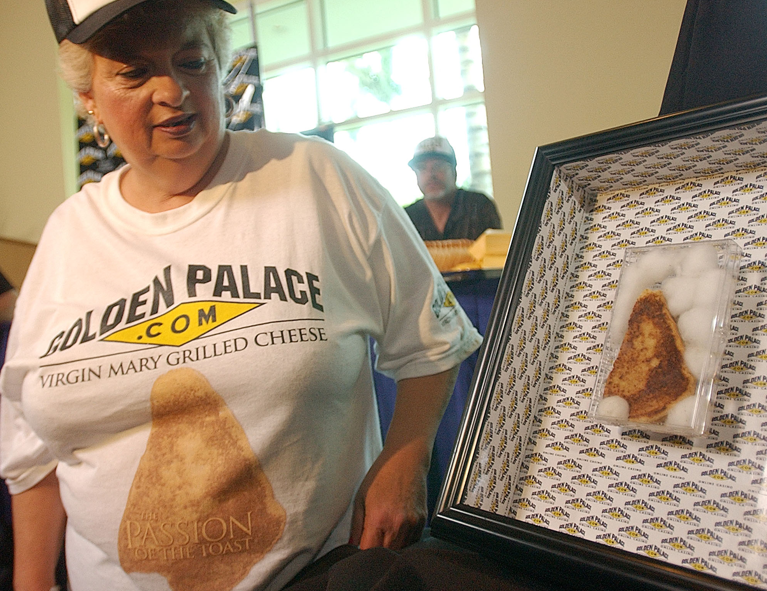 Weirdest Things Sold On eBay