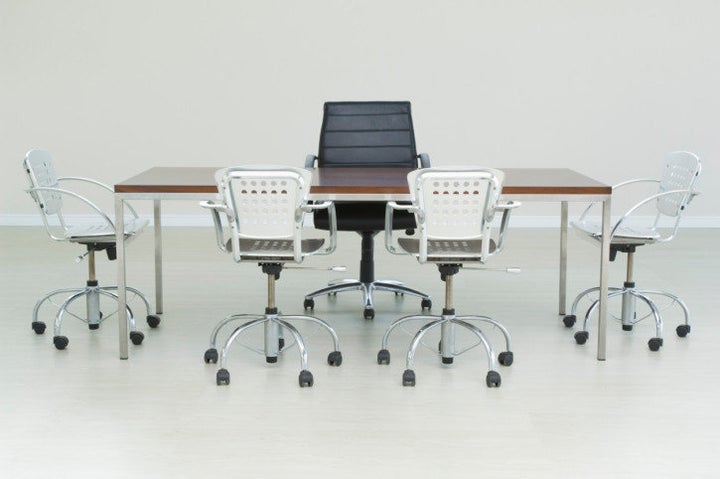 Perched on the edge of the bay, just north of AT&T Park, Pier 38 is considered one of the most exciting locales for tech start-ups in San Francisco.
In a few weeks time, the dozen or so tech and venture capital firms cloistered there will be forced to vacate the premises because the building's landlord, The Port of San Francisco, has deemed it unsafe for commercial use due to significant electrical, plumbing and structural issues discovered by city engineers during a recent round of inspections.
The building's current tenants, which include Dogpatch Labs, Polaris Ventures, Automattic, True Ventures, 99 Designs, EGG HAUS, were notified earlier this week that they have until September 30th to vacate the facility.
Earlier this year, tech blogger Robert Scroble posted a picture of a city notice declaring the building to be unsafe; however, the pier's tenants insisted everything was going to be fine. Polaris CEO Ryan Spoon told TechCrunch, "Over the last few days, Pier 38 has undergone a management change (we have always been sub-tenants). The City of San Francisco has notified Pier 38 building management of specific code violations. We are in close contact with building management and the port authority—and we have been informed that normal operations should continue at this time. Meanwhile, the pier is as vibrant and active as ever."
"Any other city would want to help this jewel of a technology hub that has a worldwide reputation and has produced millions of dollars of investments," said Ken Thom, managing director of SOMAcentral, which rents out flexible, low-cost space at Pier 38 to about 50 small firms and about 200 workers. "It is mind-boggling that they are going to close it down because of small building-code violations that we are perfectly willing to take care of."
Pier 38 has long been a headache for the city. A 2002 SF Weekly article called it, "a dead albatross around the neck of its government sponsors."
In 1996, the Port of San Francisco gave the politically-connected Carl Ernst Jr. a 36-year lease on Pier 38 with very low rent. The California Department of Boating and Waterways gave Ernst a $1.5 million loan to convert the crumbling pier into a recreation center complete with a marina and complex of waterfront restaurants. When that plan failed to get off the ground, Ernst came up with the idea of parking luxury yachts at the pier. He secured another $1.3 million in government loans but was unable to secure the proper permits.
None of that ever came to pass. Instead, Ernst began subleasing space in the pier, with True Ventures and advertising startup Socialmedia being among the first tech-related companies to take up residence.
Ernst filed for bankruptcy last year and the city sued to regain control of the property. Even though Ernst was subletting against the terms of his lease, the city still intended on having Pier 38 remain an incubator for tech start-ups.
In May, Ernst was arrested after calling the port offices and threatening the life of Director Monique Moyer. Port officials took out a restraining order against Ernst barring him from the property. All charges against Ernst were later dropped.
There's been some speculation that the port is using safety issues as a pretext to evict tenants to make way for the 2013 America's Cup, which is making use of a lot of other city properties along the waterfront. "There might be perfectly good reasons why they're doing this," Automattic CEO Toni Schneider told Socketsite, "but because they are not talking about it, there's all kinds of conspiracy theories forming that they just want to give the pier to Larry Ellison for his America's Cup thing."
However, a recent Environmental Impact Report on the effects the America's Cup would have on the city made no mention of event making use of Pier 38 for any purpose during the high-profile sailing race.
Port officials said that the repairs will take at least a year to complete.
Related
Popular in the Community