In early September, The Huffington Post brought you the news of a new Kickstarter campaign for a project that sought to bring visibility to the plight of homeless queer youth of color in the area surrounding the Christopher Street Piers in New York City. Now the project is back with an even farther-reaching and nuanced message about the struggles of these individuals who call the community at the Christopher Street Piers their home.
The area surrounding Christopher Street in New York's Greenwich Village neighborbood has historically served as a safe public space for homeless queer youth of color to congregate and form a sense of community. In wake of rapid gentrification and pritivization of the area, this safe space has become increasingly threatened as the years have passed.
With 40 percent of homeless youth identifying as lesbian, gay, bisexual or transgender (LGBT), projects such as "Pier Kids: The Life" are crucial to having these stories told and documented. HuffPost Gay Voices sat down with producer Nathan Proctor and director Elegance Bratton to discuss the importance of "Pier Kids: The Life," what has changed since the last time we reported on this documentary, and what the pair hopes viewers take away about the struggles of these homeless youth surrounding Christopher Street.
Additional information is also available on the project's Kickstarter. All responses in the following interview are collaborative statements between Proctor and Bratton unless otherwise noted.
The Huffington Post: Talk to us about the individuals being featured in this film.
Nathan Proctor and Elegance Bratton: Born a ward of the state and placed into the foster-care system when he was 15 months old, DeSean didn't meet his birth mother until shortly before he turned 18 -- but she quickly pushed him out of her home because of his sexual orientation. That's when DeSean came to Christopher Street, where he has been for the past five years. A natural born leader, DeSean breaks all the stereotypes of a young homeless black male and instead speaks with an intelligence and eloquence rarely found at any level of society.

At the age of 16, Krystal was pushed out of her home by a family who rejected her sexual orientation. Krystal moved around a lot after that. First it was Kansas City, then Los Angeles, then Phoenix, then Las Vegas, then back to Kansas City and finally New York City. It was there, on Christopher Street, that Krystal finally found the kind of family that would support her for who she was and not who people hoped her to be. Krystal has subsequently become the gay mother to a number of homeless youth.

Like DeSean, Casper was born a ward of the state and lived in the foster care system until his mother regained custody of him at the age of 14. Casper soon began going to Christopher Street where he explored his bisexuality. He quickly became a familiar and comforting face on the piers but was unfortunately and quite mysteriously run down by a car and killed in the middle of the making of this documentary.

At the age of 16, Elegance, the director of the film, was pushed out of his mother's home as a result of an ultimatum she gave him over his then-burgeoning sexuality. Being from Jersey, he knew that if you had no place to go -– you go to New York City. That's how he ended up on Christopher Street. After a 10-year battle with homelessness across the Northeast, Elegance spent five years in the United States Marine Corps as a Combat Production Specialist. He now attends Columbia University.

The Huffington Post: Why is this film important?
There are thousands of homeless LGBT youth of color across the country and the reason for this is tragic. For simply being gay and expressing their sexuality, these youth are pushed out of their homes and forced into circumstances that nobody should have to face. On the street, they are further marginalized. Existing in a blind spot of race and class and sexuality, these youth live a life defined by their invisibility. The film is important because it bears witness to their existence. We hope that in making this film we will inspire change in the way families understand their gay and transgender children.

For those who may not be familiar, can you explain what the Christopher Street piers represent and provide, specifically for queer youth of color?
Since the pier kids don't have privacy of their own, the piers are a place where typically private acts become public events. It's not unusual to see transwomen doing each other's hair and make-up or gay boys washing themselves in the sinks of public restrooms. You see, that's just it. As much as gentrification has created a hostile space for LGBT youth of color, the piers are still one of the most readily accessible public spaces in New York City. Designed as a space to relax day or night, the piers are a space where the pier kids can blend in just enough for them to get by. While invisibility is necessary for their survival, it's also what threatens their very existence.

Can you talk a bit about the historical significance of the Christopher Street piers?
The piers are just a few blocks from Stonewall where the 1969 riots took place -- riots that were started by Marsha P. Johnson and Sylvia Rivera. So there's no gay marriage without Marsha and Sylvia, no gays in the military, and no gay rights movement without them. Yet, Marsha and Sylvia were transgender, poor, black, and latina. They were even the same age as many of the youth on the piers today.

The gays rights movement has made a global impact. While right down the street from where it all started, there are still transgender, poor, black and latina children living outside. Outcasts, purchased by predominately white men, and constantly harassed by police. So, a movement that was created to embrace, rejects them.

What do you hope to accomplish with this film? What do you hope viewers will take away?
Bratton: I'm certain this film would have helped my mother and I understand what was happening so long ago. This is the kind of film, then, that I wish I could've seen, that my mother could've seen, that other families can see. This film is also for the Pier Kids to watch so that they hear and see themselves for who they are: beautiful beings possessed of fortitude, creativity, and love.

Proctor and Bratton: Homelessness affects everyone. Rejection of a person for who they are affects everyone. "Pier Kids: The Life" challenges everyone to have a conversation about the kind of world we want to live in -- that we want our children to live in. This film asks us to imagine what our lives would look like if we were equal -- while different.
Before You Go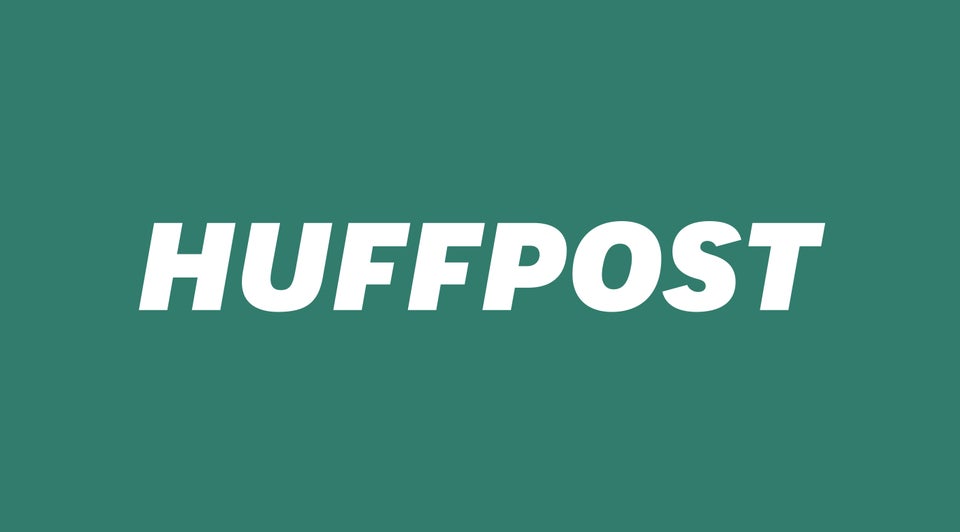 18 LGBT Kids And Allies Who Are Way Braver Than We Were At Their Ages
Popular in the Community