At first glance, Pierre Abensur's photographs from his series "Subjective Trophies" resemble hyperrealistic René Magritte paintings ― an untamed wilderness, a well-dressed man or woman (often in a jaunty hat), a taxidermied animal frozen in the frame. None of these elements seem quite appropriate together. The effect is surreal and even jarring.
One specific Magritte masterpiece inspired Abensur in working on the series. "I often refer to the painting of Magritte, 'This is not a pipe,'" he told The Huffington Post via email. The painting, "The Treachery of Images," famously captioned a representation of a pipe with the words "Ceci n'est pas une pipe."
"Taxidermy is mainly an ideal representation, even sometimes fantasized, of the animal, even if it uses few organic parts of it," he explained. When we look at a preserved animal ― a trophy from a hunting trip mounted on the wall, a display in a wildlife exhibit ― what we're seeing isn't actually a gazelle or a bear, but the taxidermist's interpretation of a gazelle or a bear, reconstituted from real skins and bones. For hunting trophies, this means first killing the beasts, then using artistic methods to make them look alive even in death.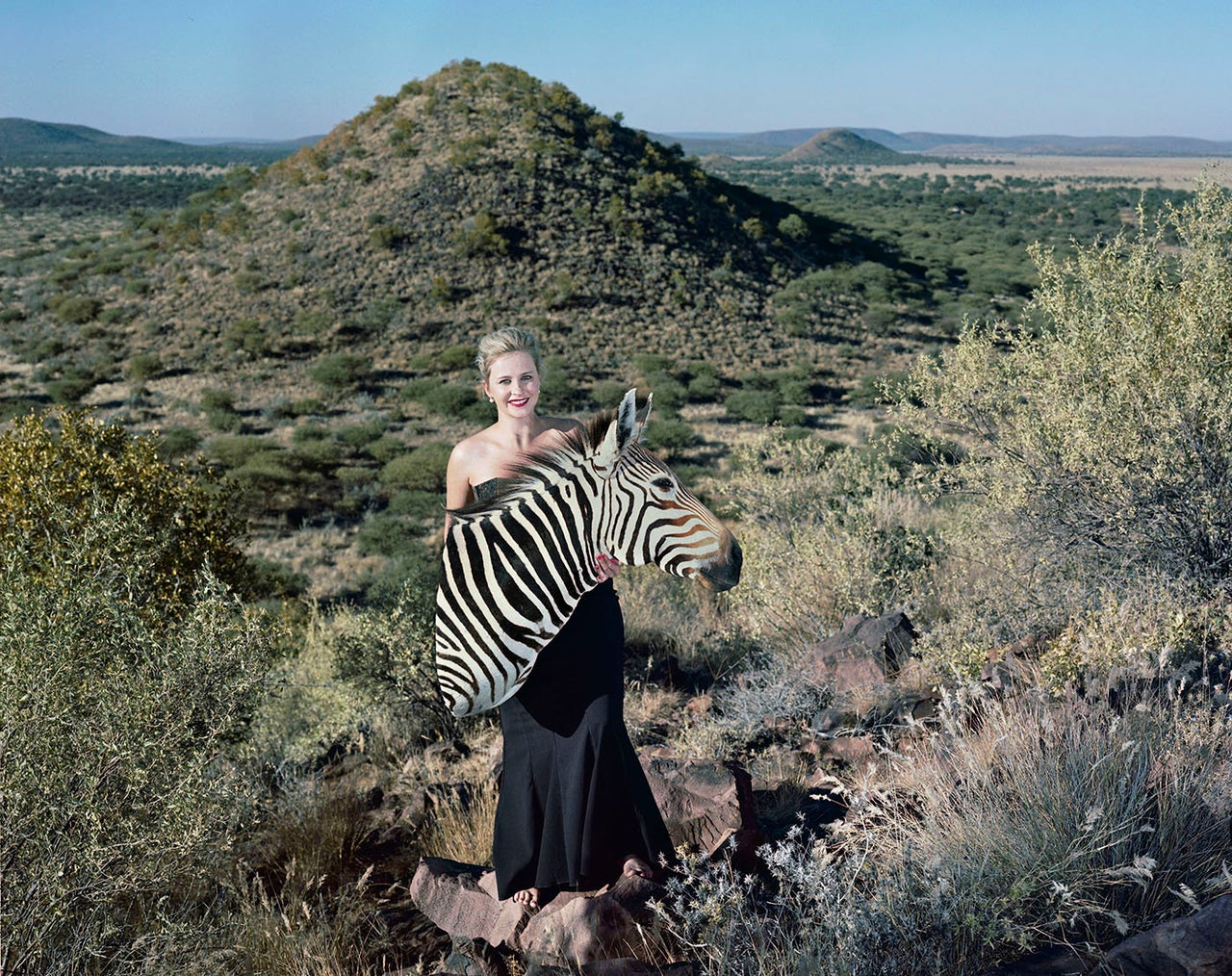 Abensur says he's long found this tension -- between hunting wild game and then trying to preserve the bodies in lifelike poses -- fascinating. It's "a post-mortem homage that revealed a strong evidence of paradoxical love," he put it to HuffPost. "Why did they decide to do taxidermy with a particular animal? The answer was in the story of that particular hunt, still very clear in their memory even if it had happened decades ago."
And yet, he noticed, so often portraits of hunters are set far from the place where they stalked their prey, in rooms stuffed with bearskin rugs and mounted moose heads. "The importance of the location had to be taken into consideration," he told HuffPost.
Inspired by traditional portraits featuring lavishly dressed noblemen geared for the hunt, he decided to ask his subjects to gussy up in their finest attire and take a trophy back to the location where the hunt took place.
"The most difficult was to persuade people of the importance of the costume," Abensur recalled. "They may have considered this surrealistic touch as a wish to ridicule them, which was absolutely not the case." (Though it can seem slightly ridiculous, it's certainly no more ridiculous than a well-dressed businessman hanging the head of a zebra he killed on his office wall.)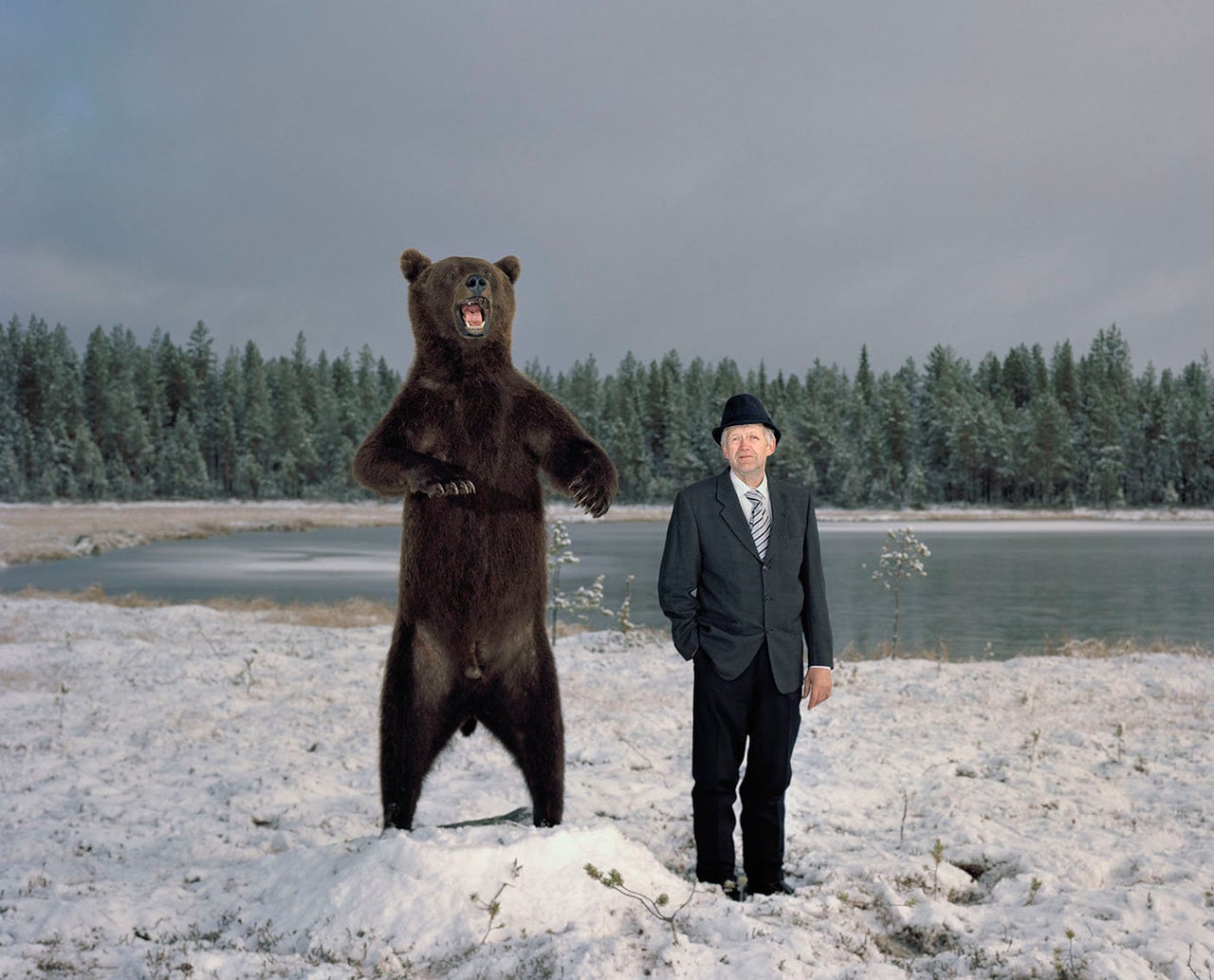 The resulting photos capture both wilderness and the very domesticated humans who sometimes choose to venture into it ― and the artfully altered animal trophies they take from it. The combination is unexpected, but hauntingly beautiful. Abensur told HuffPost that he hopes audiences who see the photos will feel the images "like a distant echo in their unconscious memory." Even for non-hunters, the evocation of our day-to-day selves colliding with our most adventuresome memories is somehow magical and poignant all at once.
As eerie as it can be to see a motionless, blank-eyed stuffed animal back in its natural habitat, where it once ran free, the image honors the experience of the hunter and the hunted in a way a stuffed trophy room never could. Abensur, who is not a hunter himself, told HuffPost he "started this project without any provocative intention [...] My approach was not to take a pro- or anti-hunting/trophy position."
Instead, he says the idea was to explore the concept of hunting trophies and why hunters created them. "If I had to quote a common denominator between all these hunters," he concluded, "I would say pride."
Check out more of Abensur's "Subjective Trophies" photos below and on his website.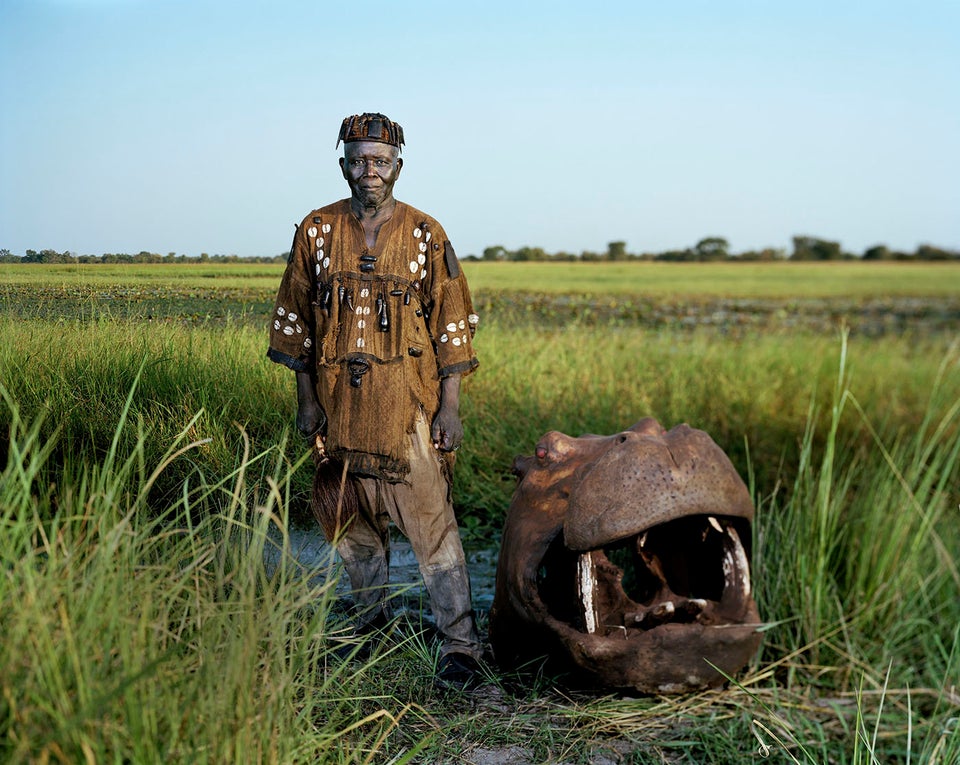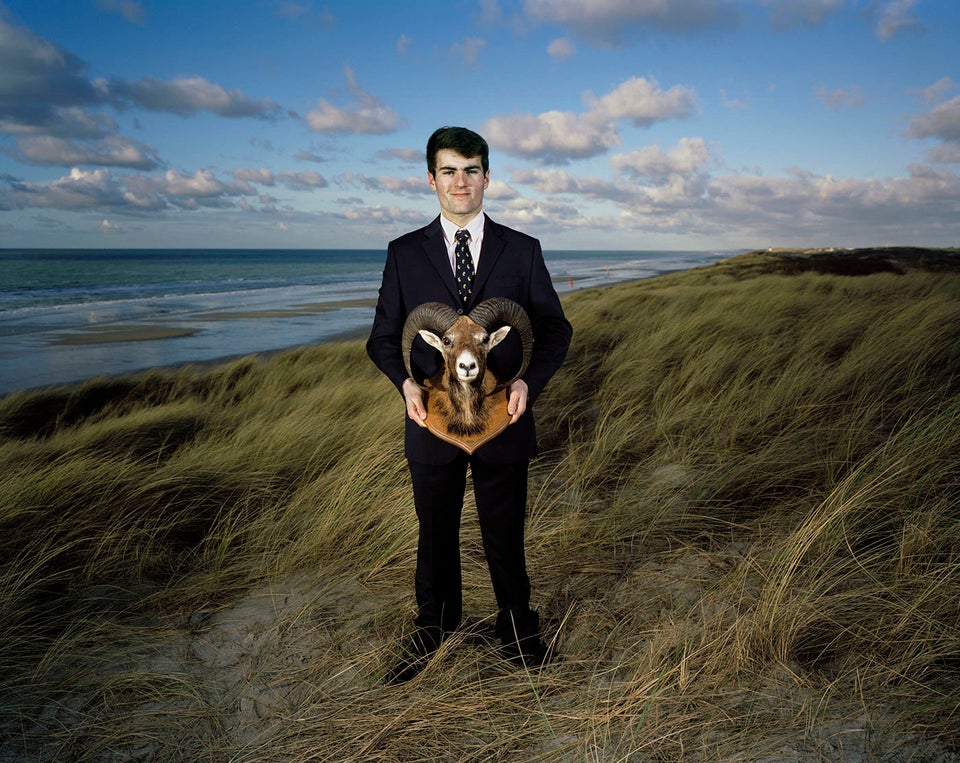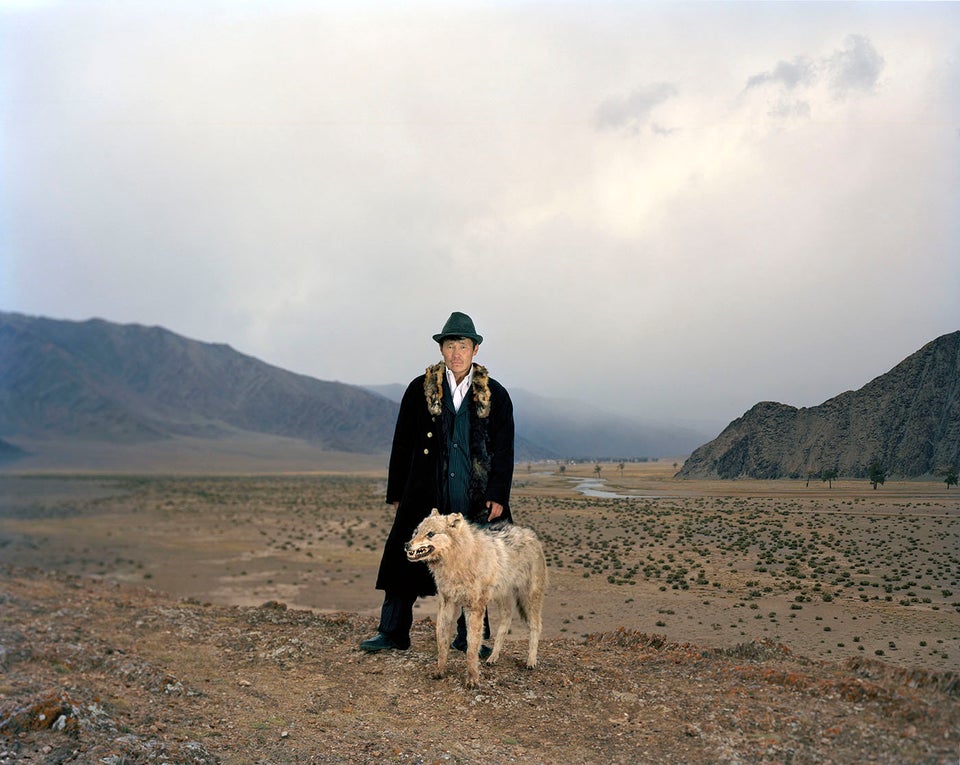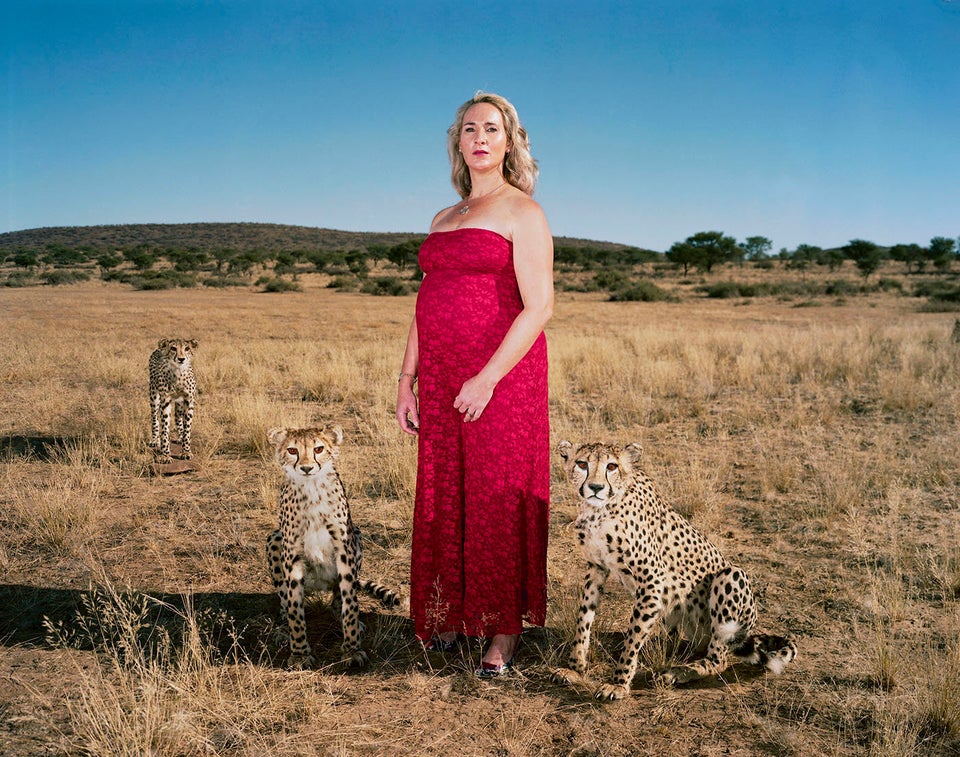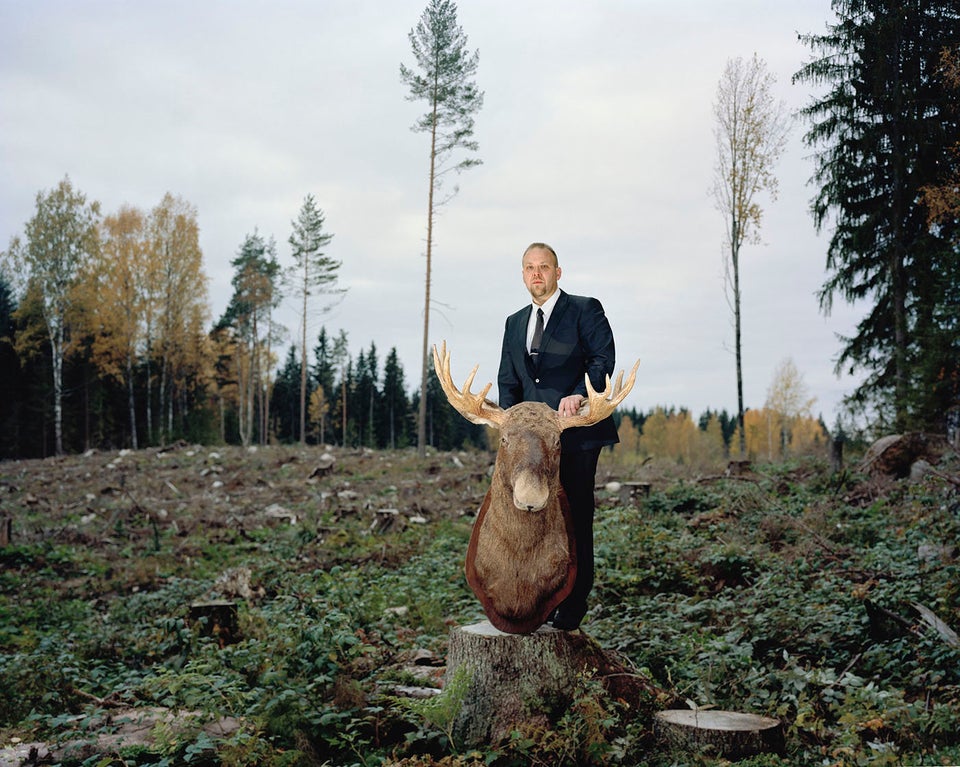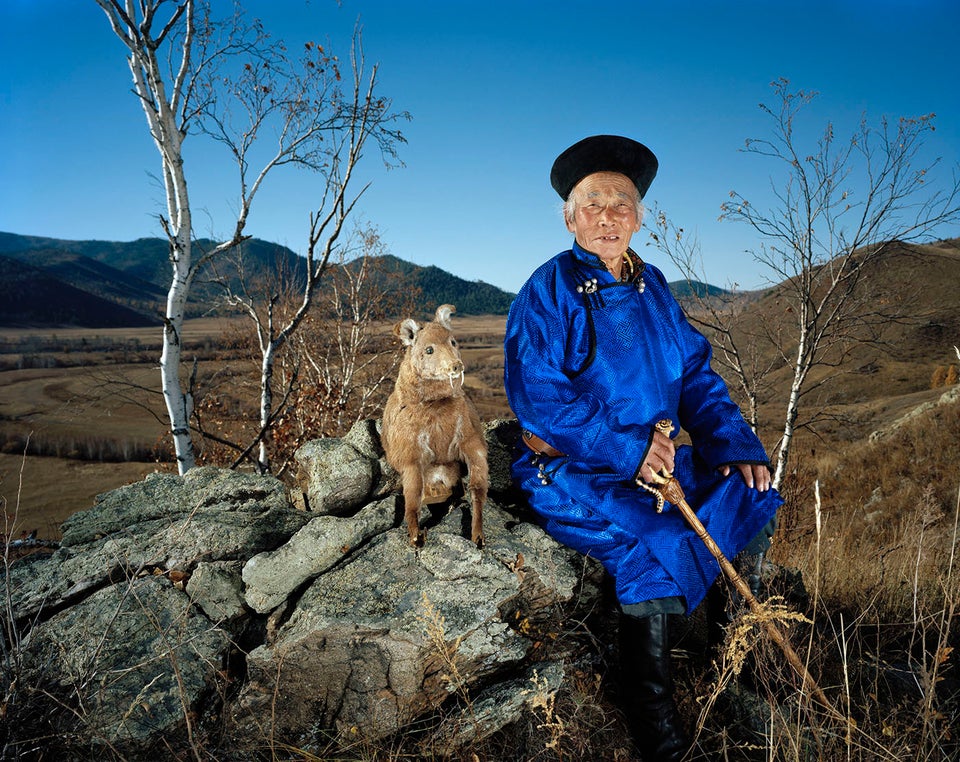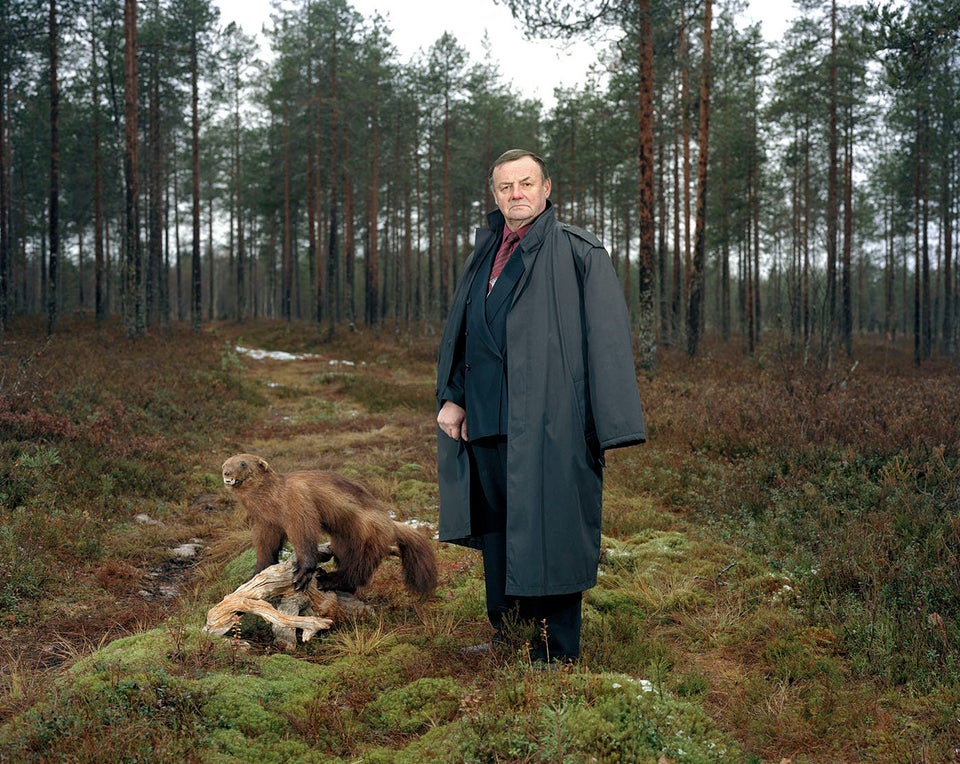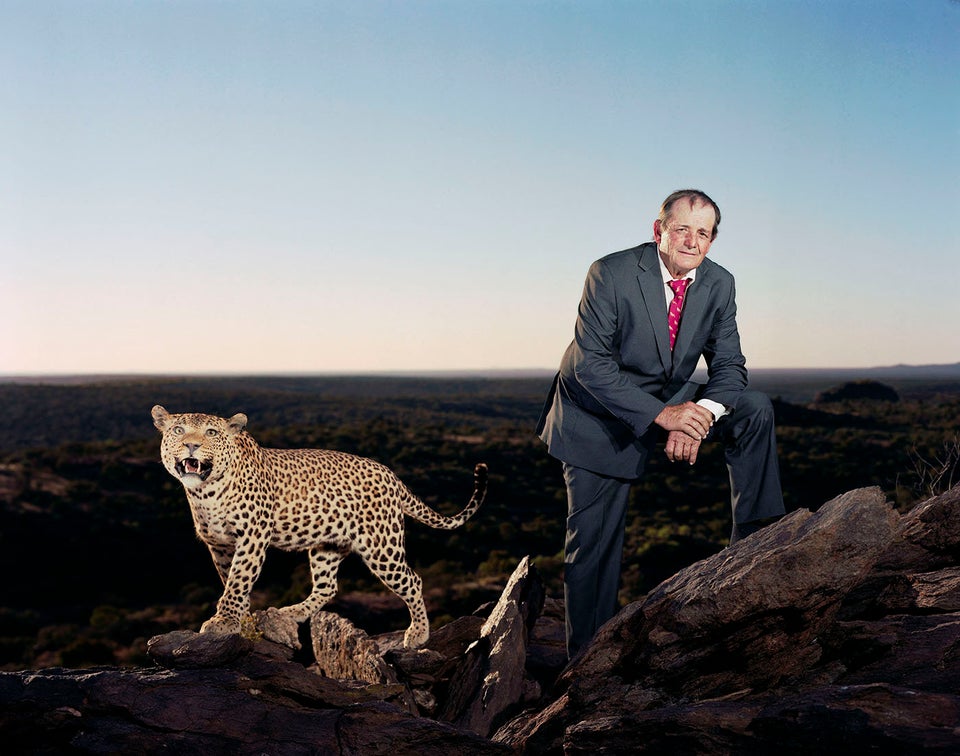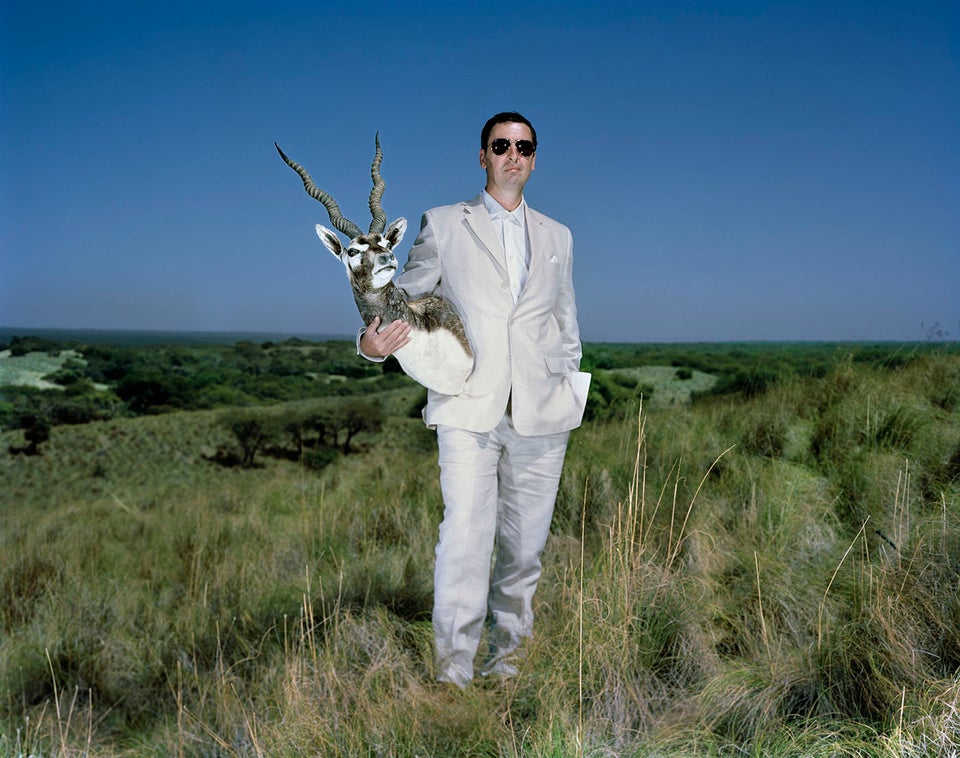 Support HuffPost
The Stakes Have Never Been Higher
Related
Before You Go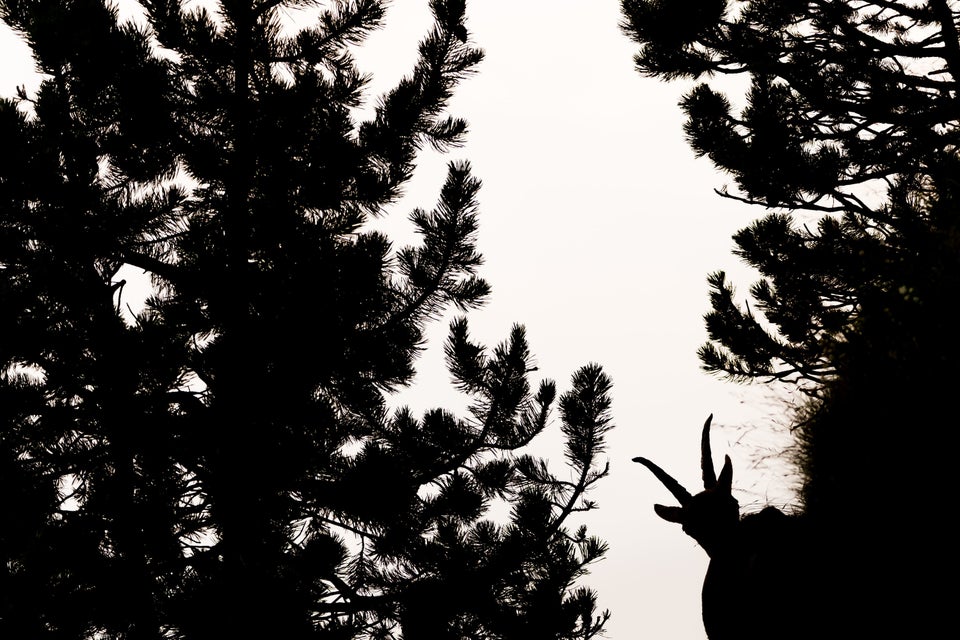 GDT European Wildlife Photographer of the Year 2015
Popular in the Community