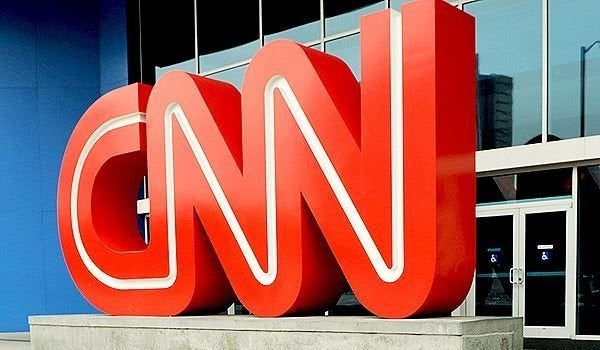 CNN's Piers Morgan urged the network that employs him to be "liveliver" and "more opinionated" in an interview with the Los Angeles Times that was released on Monday.
The article, written by the Times' Scott Collins, focused on the position CNN finds itself in as the network beings its round-the-clock coverage of the GOP and Democratic National Conventions.
CNN drew record low ratings in the second quarter of 2012, hitting a 21-year all time low. CNN Worldwide President Jim Walton announced that he will step down from his post at the end of 2012, noting that he network is in need of new leadership during this time.
As the Collins pointed out, some of CNN's harshest critics have blamed the network's deliberate decision to deliver nonpartisan, down-the-middle news as a key contributor to the network's plunging ratings. Morgan, who replaced longtime CNN host Larry King in prime time more than one year ago, urged the network to heighten its tone. Speaking to Collins, Morgan said:
When there's no news for sustained periods of time, CNN tends to deflate as a network. There's a lot of internal debate going on about tone and opinion. I've been given more license to express my opinion. We need to be livelier, more provocative, more opinionated. I know we can be more opinionated without being partisan.
Collins added, "Morgan himself has seen such low numbers that this year, greeting the crowd in a convention auditorium, he cracked that it was a bigger crowd than he had seen in a while."
Due to the record low ratings during a time when its cable news rivals are increasing viewership, CNN has had to reconsider its prime time line up, talent, and more. Earlier this month, the New York Post reported that the network had its eye on creating reality programming to potentially provide a much-needed boost.
Last week, CNN announced the addition of documentary filmmaker Morgan Spurlock, who will launch his own unscripted series titled, "Inside Man."
CNN owner Time Warner has also voiced its dissatisfaction with the network's declining ratings performance. The New York Times reported that Time Warner encouraged the network to look for additional ways to increase viewership by tapping into one of its strongest brands, HBO. CNN will incorporate programming from HBO's documentaries in upcoming months.