TV personality and Daily Mail editor-at-large Piers Morgan says that 57-year-old Madonna is too old to be "gyrating semi-naked on stage in fishnet stockings and bondage gear." And really, he only has her 15-year-old son's best interests at heart when he wrote that Madonna's behaviors "would be fairly toe-curling for any son to witness if his mother were still a spring chicken." And he added, "But Madonna's at an age when such behavior strays from the realm of 'mum being a bit naughty' to 'mum being an excruciating bloody nightmare.'"
Spring chicken? Bloody nightmare? These words actually sprung from the quill pen of a man who just a day earlier embraced Donald Trump after previously disavowing him, leaving us to wonder: Is Trump contagious, a Zika virus for sexist, ageist behavior?
Truth is, Morgan has had Madonna in his sights for quite a while now. In 2012, he banned her from his show. MTV says that Morgan has felt slighted over the years by Madonna, especially during his days as an editor at England's Daily Mirror newspaper where she gave scoops to his rivals.
And so now he's at it again, suggesting that she is too old to be a sex symbol and suggesting that she quietly just go off and disappear someplace to save her son from having to bear the humiliations she bestows upon him.
Morgan wrote, "If Madonna wants her son to enjoy being with her again then I suggest she puts him and HIS interests before her ego and ruthless desperation to avert the onslaught of old age. You're 57, luv, start acting like it."
But unfortunately for Morgan, Madonna fans showed up in force on Twitter to defend the superstar in matters of motherhood and pretty much everything else.
And here are some of the reactions:
Related
Before You Go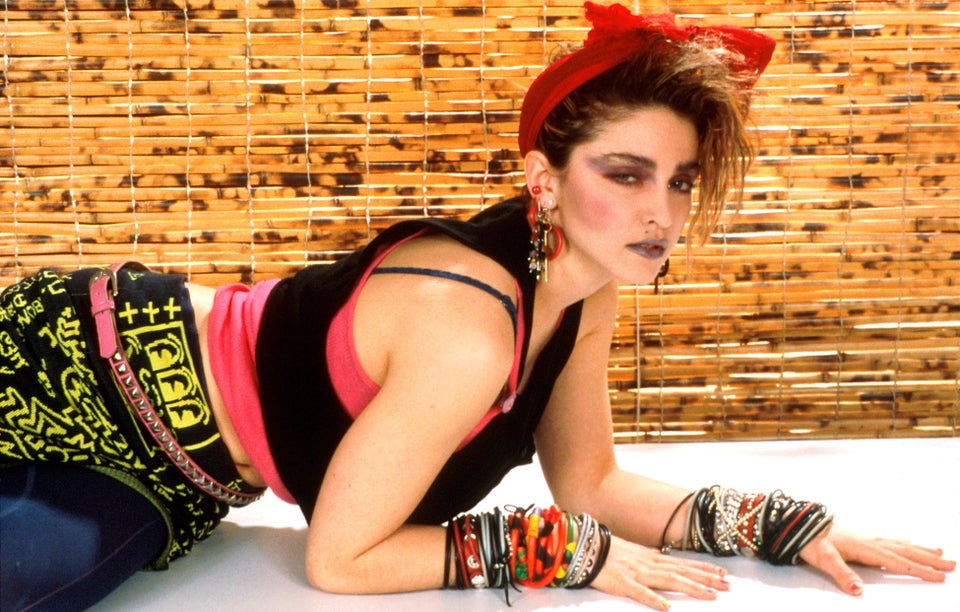 Madonna: 56 Of Her Most Memorable Looks
Popular in the Community