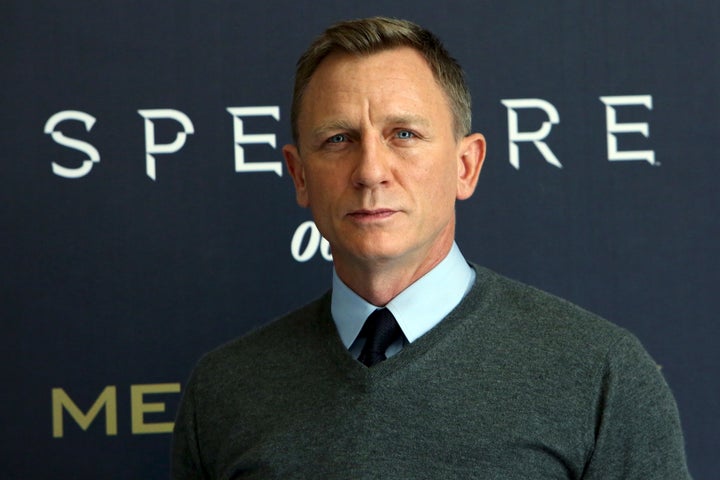 In Piers Morgan's mind, there's no way James Bond could ever be convincingly played as a gay character. 
"If James Bond's gay, then the whole tone of the franchise has to go gay too," he wrote. "His lovers would be gay men, Bond Girls would become Bond Boys."
Although "nothing" would be wrong with swapping the gender of Bond's love interests, "I wouldn't want to watch that, and nor I suspect would the vast majority of Bond movie fans," Morgan wrote. "So the film would tank, and the franchise would die."
"He had a brilliant pop career, right up to the moment where he came out as gay," he wrote. "It wasn't his sexuality that was the problem. It was the fact that he'd misled millions of adoring female fans for years into thinking he was a straight guy who wanted to bed them." 
Arguing that Sir Ian Fleming's iconic character was "built on a clear, definable platform of him being a ruthless, womanizing assassin," Morgan wrote, "James Bond can't be gay. It just wouldn't work." 
Morgan, of course, is just the latest in a number of high-profile personalities to chime in on whether or not Bond could be a gay man or a woman. 
"I don't think Barbara [Broccoli, the James Bond producer] would allow a gay Bond to happen in her lifetime," Brosnan said. "But it would certainly make for interesting viewing."
"You can do anything as long as it's credible and it works," Daniel Craig told Sky News, via Pink News. "It doesn't matter."
PHOTO GALLERY
James Bond "Spectre"
Calling all HuffPost superfans!
Sign up for membership to become a founding member and help shape HuffPost's next chapter