After receiving her trophy from Asia Kate Dillon, the gender non-binary star of Showtime's "Billions," Watson noted, "MTV's move to create a genderless award for acting will mean something different for everyone, but to me it indicates that acting is about the ability to put yourself in someone else's shoes and that doesn't need to be separated into two different categories." She then asserted that "empathy and the ability to use your imagination should have no limits," before thanking Dillon for educating her "in such an inclusive, patient and loving way."
Morgan, however, apparently missed his morning dose of empathy and slammed MTV and Watson during Monday's episode of "Good Morning Britain."
"Gender neutral awards, just what the world was craving," the talk show host said. "I can't think of a better recipient than Emma Watson, a great flag bearer of all things gender neutral."
He added that "women will now win a lot less awards because they've made them gender neutral and there are more male actors so actually in trying to get equality you end up with more inequality," before adding, "it's a masterpiece."
Morgan then used the MTV award as a jumping off point to question the logical conclusion of society adopting more gender neutral approaches in the future.
"Do we need to have men and women?" he asked. "Do we just get rid of all of it and take the 'man' out of 'woman' and call them 'woes'? You've got man in there, that's offensive and sexist. We can't be 'men' anymore, we have to be called persons and everything becomes gender neutral."
He also suggested that the Queen of England soon won't be able to be called "The Queen" or even "Her Majesty," but rather will have to be known as "The Majesty."
"Eventually I'll have to smash my head repeatedly into a brick wall," he threatened. "I think it's all utterly ridiculous."
For those unfamiliar with Morgan or his schtick, a quick Google search reveals that the talk show host regularly engages in fights and has temper tantrums about social issues like feminism. And sometimes he likes to feud with high-profile folks, like J.K. Rowling, seemingly just for the hell of it. So we say don't sweat it, Emma, this is pretty much par for the course and you're in good company.
And as far as gender-neutral identities gaining traction, you'd better get used to it, Piers. A recent GLAAD survey found that 12 percent of millennials identify as transgender or gender non-conforming and 50 percent of the respondents who took part in Fusion's 2015 "Massive Millennial Poll" said they believe that gender exists as a spectrum and "some people fall outside conventional categories."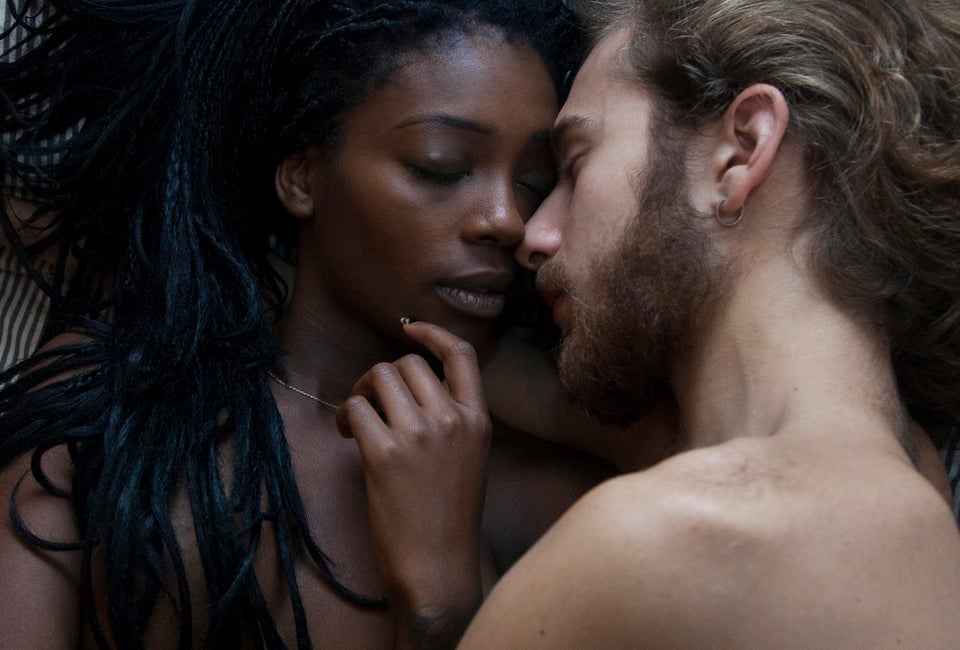 Gender Fluid Couples
Popular in the Community