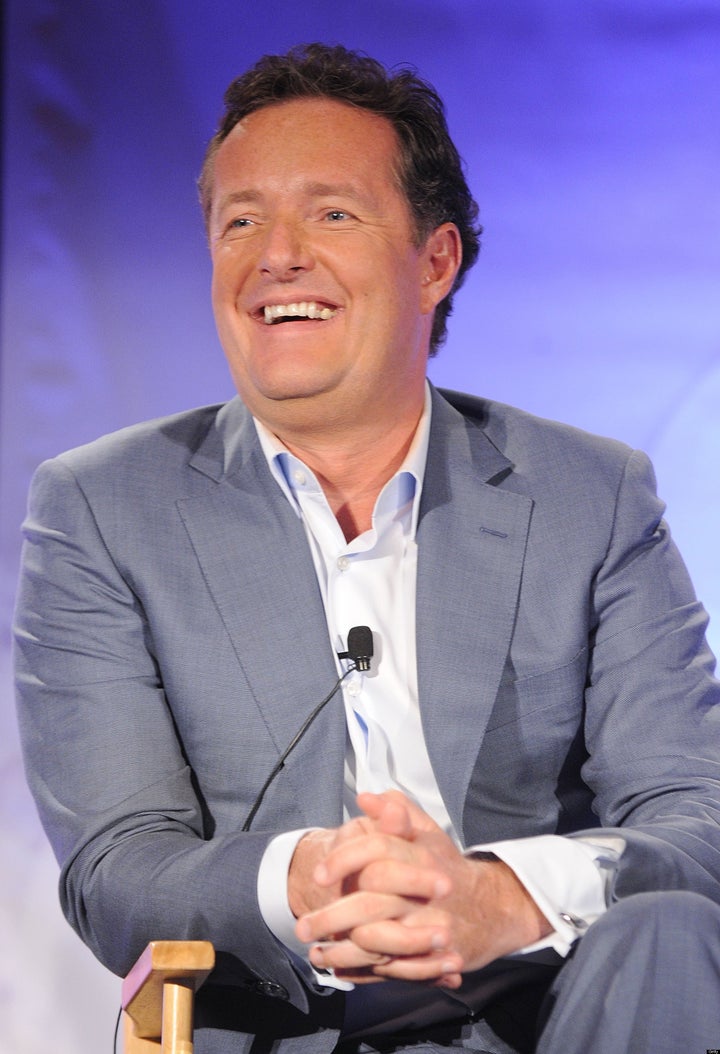 UPDATE: More details are emerging about the deals being brokered to allow Piers Morgan to replace Larry King.
The UK Sun reports that Morgan has signed a four-year, over $8 million deal with CNN, where he will make approximately $2 million per year for 30 weeks per year.
The New York Post, however, reported that Morgan "is due to make $6-8 million a year over the next three years, according to sources."
NBC Universal CEO Jeff Zucker appeared Wednesday on MSNBC's "Morning Joe," where he was asked about sharing company talent with cable news competitor CNN.
"Piers will continue on 'America's Got Talent' for the next three years. That I can tell you," Zucker said. "Having said that, I can also tell you he has approached us about asking us to do another job as well and those conversations are continuing....I don't think they're mutually exclusive."
WATCH:
Original Post: Piers Morgan is near a contract with CNN to replace Larry King, according to reports.
Morgan, a household name in the UK, is a judge of NBC show "America's Got Talent" and "Britain's Got Talent" as well as a former British tabloid editor.
Morgan's name has been discussed with varying degrees of certainty as King's successor. Simon Cowell recently admitted to helping broker a deal for Morgan to join CNN, but the network denied any negotiations with Morgan.
Now, both the New York Times and The Wrap report that a deal is near.
The New York Times' Bill Carter and Brian Stelter report that NBC has agreed to share Morgan with CNN, opening him up to negotiate with CNN directly. "According to three people involved in the delicate maneuvering between the companies, a contract could be signed within a few days," they report.
"CNN wants Piers Morgan to be its new man at 9 p.m., and is working to clear one final hurdle -- an existing contract -- before finalizing the move," TheWrap's Hunter Walker reported.
King announced last month that he would be stepping down from his role as host of "Larry King Live" after 25 years and transitioning into a part-time role with CNN.
Popular in the Community