During his appearance on MSNBC's "Morning Joe," the British television host said, "Most dads don't want to do paid paternity leave." He added, "They pretend they do, but after two weeks of a tiny little baby ... all they're doing is eating, guzzling and depositing, it isn't the most exciting gig in town." Morgan's statement caused co-host Mika Brzezinski to leave the set.
Post-show, Morgan continued discussing the topic on Twitter. "I don't think @morningmika liked me saying most men don't actually want extended paternity leave. But it's true... we don't," he tweeted.
He continued: "I suspect all these Paternity-leave-loving Dads have not actually become a Dad yet. Come back to me when you have," he wrote, adding, "Most mothers I know can't wait to see their men back to work. We get in the way and are invariably utterly useless in the baby department.
Morgan's tweets, particularly the comment about fathers being "invariably utterly useless in the baby department," angered many dads. Author Josh Levs wrote, "Ugh just stop, @piersmorgan. U r furthering false stereotypes that damage society."
Here's to ending harmful stereotypes and embracing modern fatherhood.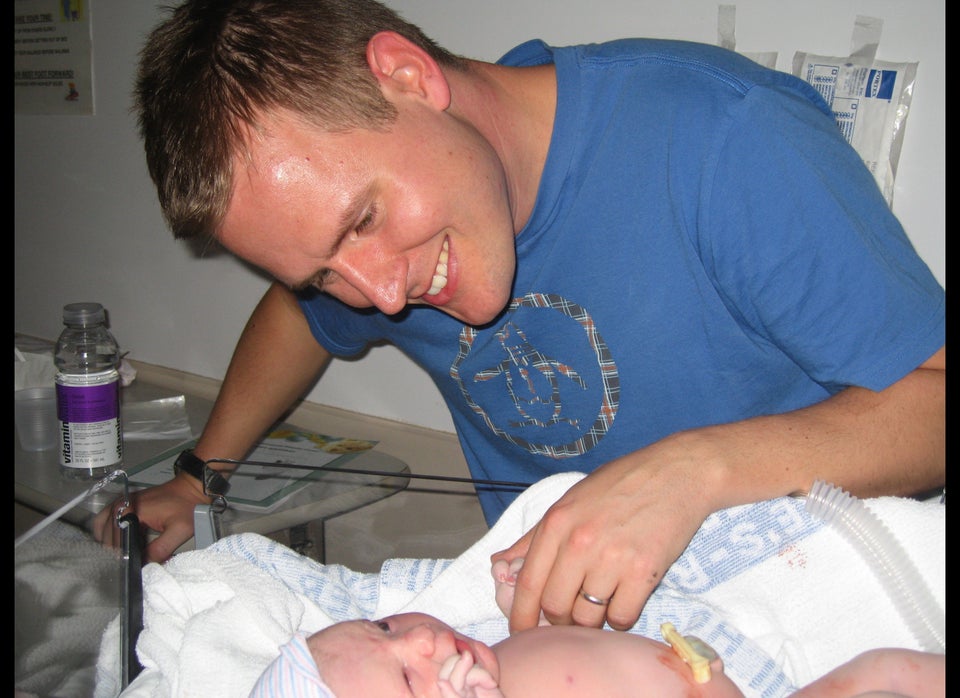 First Photos Of Dads And Babies
Popular in the Community