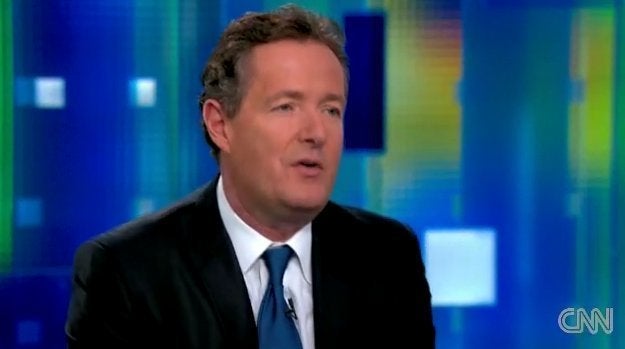 British blogger Guido Fawkes unearthed a 2006 interview with journalist James Hipwell, a journalist who worked under Morgan at the Mirror. "Many of the Daily Mirror's stories would come from hacking into a celebrity's voicemail," Hipwell told the Guardian.
Hipwell alleged that the Daily Mirror targeted the voice mailboxes of the Spice Girls, among others. He said that a colleague even deleted a voicemail message from one of the singers' phones to stop a rival on the Sun from hearing it. He also pointed to a 2002 story about an affair between Ulrika Jonsson and Sven-Goran Eriksson that he said was based on intercepted voicemails. The article generated speculation about Morgan's knowledge of the story's source. (Fawkes claimed last week that Morgan knew the story was obtained illegally.)
Hipwell was fired from the Daily Mirror in 2000 for writing about a company in which he had invested (Morgan had also invested in the company, but was not fired). He was jailed for three months after being convicted of manipulating the stock market. At the time of the interview, Hipwell was working on a book about tabloid journalists' methods of getting information, which he said "details many examples—dozens, in fact—of celebrity phone taps."
NOTE: This post was updated to include information about Hipwell's jail term.
Related
Popular in the Community