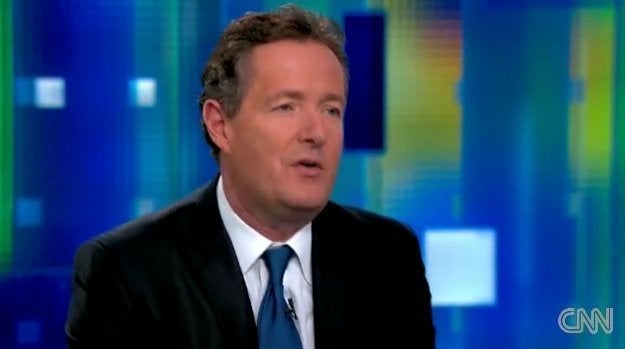 Morgan has become a top target in the phone hacking scandal, with multiple reports accusing him of having knowledge of hacking while he was editor of the Daily Mirror from 1995 to 2004. A former Mirror journalist, James Hipwell, told a British newspaper that the practice was "endemic" and that it was "inconceivable" that Morgan did not know about it.
Morgan has vociferously denied every single charge. In one tweet, he wrote, "I've never hacked a phone, told anyone to hack a phone, or published any stories based on the hacking of a phone." He has also noted that Hipwell was jailed for manipulating the stock market and calling him a far from credible witness. He also had a scalding exchange with an MP who inaccurately said that he admitted to employing the practice in his memoirs.
On Tuesday, though, Paul Staines, a blogger also known as Guido Fawkes and a man who has been hounding Morgan over the hacking scandal, spoke to Forbes on Tuesday, saying that he is in possession of a recording "which contradicts" Morgan's denials, and shows him admitting to having paid for hacking.
Fawkes also took to Twitter, writing, "Look around @PiersMorgan, nothing lasts forever." As of Tuesday afternoon, Morgan had not responded.

Calling all HuffPost superfans!
Sign up for membership to become a founding member and help shape HuffPost's next chapter