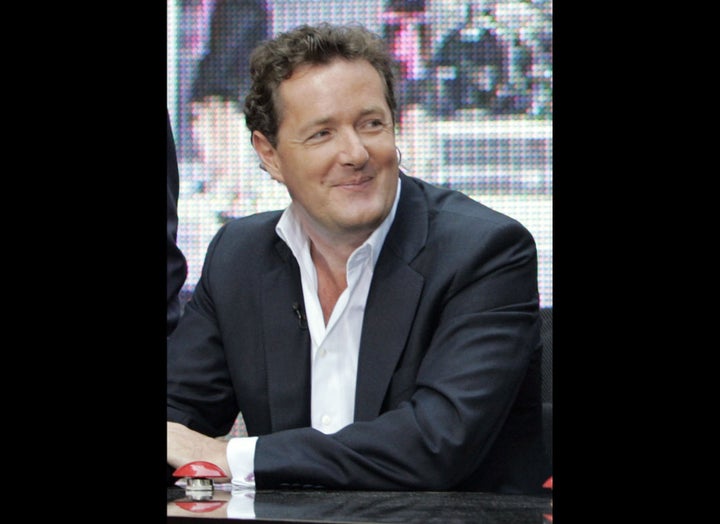 In a new interview with New York magazine, Piers Morgan challenged anyone to find evidence that illegal phone hacking took place while he ran the British tabloid The Daily Mirror, but admitted that it was "possible" that hacking went on without his knowledge.
Morgan has previously admitted to knowing about how phone hacking works, and there have been multiple allegations by former Mirror reporters, as well as bloggers, that hacking was rampant at the Mirror during his editorship.
When pressed on the topic, Morgan told New York that "It is entirely possible that I wouldn't know what any of my journalists were doing" while editor of the tabloid. He added, "All I can speak for is, the Daily Mirror when I was there operated within the law, and we had a bank of lawyers whose job it was to maintain that position." Morgan challenged anyone who was accusing him of sanctioning hacking to "present" the evidence.
Morgan has certainly felt pressure of the scandal's resurfacing, having to publicly comment on the allegations, refute accusations, and mull over stories he published in his memoir time and time again. He told New York that the pressure became so overwhelming that it even brought back the anxiety dreams featuring the head of News Corp, Rupert Murdoch. Morgan started having these nightmares at the age of 28, when Murdoch named him the new editor of News of the World. His dreams included walking on the beach with Murdoch, only to have a massive wave engulf both of them. The second involved Murdoch's teeth falling out right before the two were headed into a meeting. Morgan found himself waking up in the same cold sweat as the phone hacking scandal spiraled out of control during the summer of 2011.
Popular in the Community