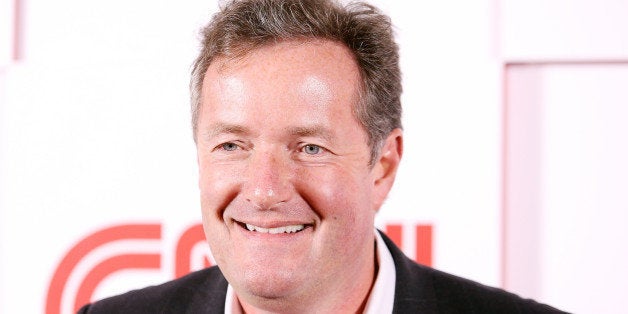 Piers Morgan has been questioned by Scotland Yard police in connection with phone hacking, the Guardian revealed on Friday.
The paper said that Morgan was interviewed "under caution" — is a term only used when, as one explanation puts it, "police have grounds to suspect someone of an offense," and must "caution" them of their rights before proceeding.
Morgan provided few details of the encounter in a statement to the Guardian, merely stating that police had told him they wanted to talk to him when he was in Britain, and that the interview had taken place in December.
Scotland Yard later confirmed they had interviewed Morgan as part of their investigation into phone hacking at the Mirror Group of newspapers. Morgan edited the groups biggest title, the Daily Mirror, for nine years—a time which coincided with the greatest excesses of the phone hacking scandal.
In recent weeks, Daniel Evans, a former reporter at the Daily Mirror's sister title the Sunday Mirror, has said he was hacking phones on a "fairly grand scale" while there.
Morgan has never been linked directly with phone hacking, but he has never been able to shake off his connections to the many hacking scandals that have plagued the British press in recent years. He has admitted to knowing of the practice, and witnesses have claimed he told them how to hack into phones, or joked about hacking. Other journalists who worked under him have said that phone hacking was rife at the Mirror.
The Leveson Inquiry into phone hacking and other ethical misdeeds of the British press chastised Morgan for his attitude about the criminal activity, calling his testimony about the level of his knowledge of hacking "utterly unpersuasive."
Calling all HuffPost superfans!
Sign up for membership to become a founding member and help shape HuffPost's next chapter