A semi-nude photo that plus-size model Tess Holliday posted on Instagram this week prompted British TV personality Piers Morgan to again body-shame her in a venomous open letter cloaked as concern.
"You are suffering from morbid obesity," Morgan wrote in his letter, published Thursday in The Daily Mail. "That's not me being a 'fat-shaming douchebag', as your legion of fans will doubtless immediately scream. That's just a fact."
He called the photo (below) "very unedifying."
Morgan also referred to Holliday's celebrated recent cover on October's Cosmopolitan UK, in which she wore a bathing suit. Quoting the magazine as saying Holliday "doesn't conform to the narrow standard of beauty," Morgan said that was "nonsense."
"Nobody, male or female, could see their weight surge to over 300lbs if they're just 5ft 3in tall, and be genuinely happy," he wrote. ... "I think you're trapped in a hellish spiral of self-delusion."
Morgan's letter followed Holliday's response to briefer criticism Morgan posted on Twitter after she shared the provocative selfie. She snapped that he was "obsessed with me" and suggested he was into heavier women & "too afraid to admit it."
Morgan, in his letter, answered that he wasn't obsessed with her. "I'm worried about you," he wrote.
"Tess, the most inspirational thing you could do right now is start to LOSE weight, not put even more on," he wrote, signing the letter with "kind regards."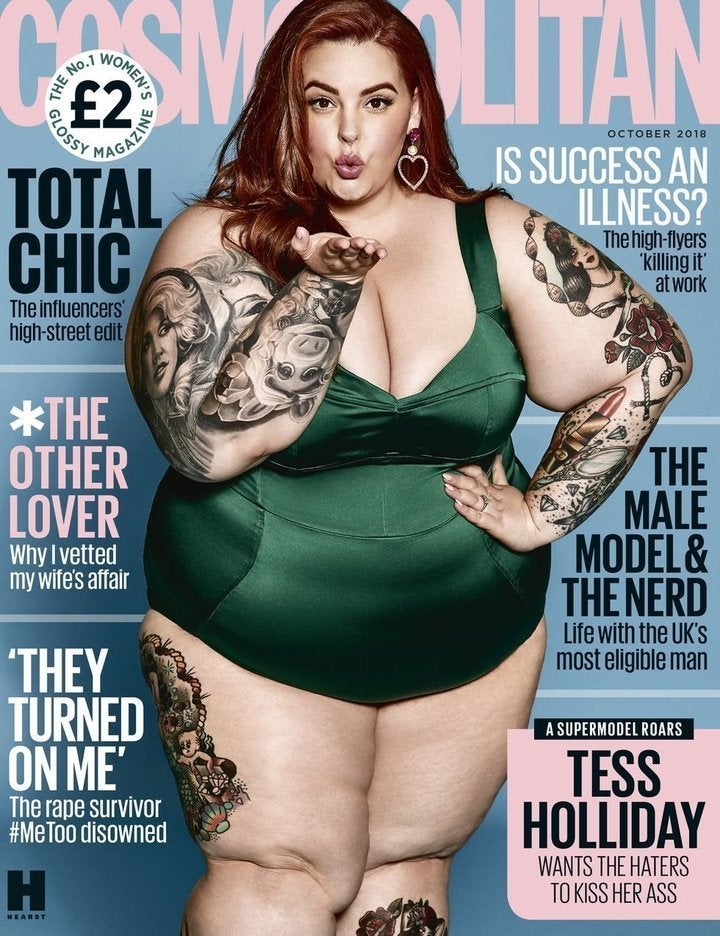 "Unlike Piers Morgan, I don't need to troll people to stay relevant," she responded. "I just get to have an awesome job and do what I love and hopefully change people's lives."
Something tells us this isn't over.