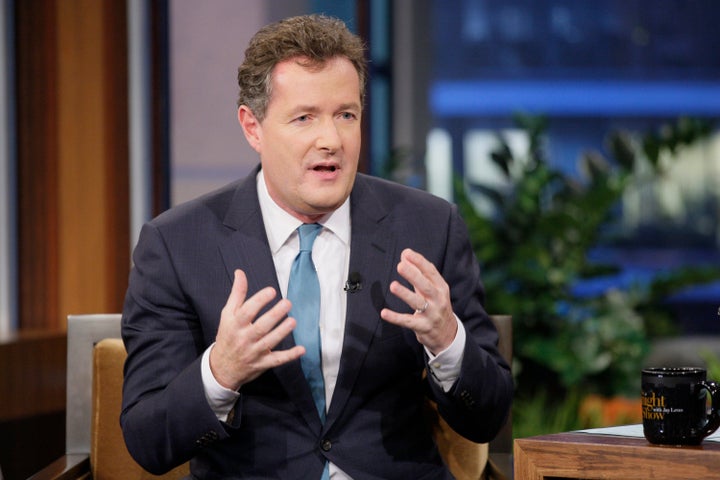 CNN broadcaster Piers Morgan testified about phone hacking at the Leveson Inquiry On Culture, Practice and Ethics of the Press on Tuesday. He appeared via videolink from Los Angeles.
Morgan was tapped to run News Corp.'s now defunct tabloid News of the World when he was just 28 years old. He then left News of the World for the Daily Mirror in 1995. According to the Associated Press, Morgan's tenure at the Daily Mirror "was marked by scoops and controversy." The 46-year-old host now hosts CNN's "Piers Morgan Tonight."
Morgan revisited his time at both publications during Tuesday's testimony. He also reflected on his time working under News Corp. chief Rupert Murdoch.
Robert Jay Q.C. asked Morgan to discuss a 1995 event that led to Murdoch publicly criticizing News of the World, the tabloid Morgan ran at the time. The paper published photographs of Victoria Spencer, the former wife of Princess Diana's brother, Earl. The photographs were of Spencer in an eating disorder clinic.
When Morgan recounted his "impression" of the incident, Jay hinted that the Leveson Inquiry may ask the News Corp. chief to testify. Speaking of Murdoch, Jay said "I can ask him for his impression when we get there."
The Guardian reported that the Leveson Inquiry could not comment on upcoming witnesses.
Morgan said that he first learned about phone hacking in 2001, but was never directly involved with the practice. He maintained that he never hacked a phone personally or ordered anyone to do so. He also said that while he was editor at Daily Mirror, he knew about "five percent" of what journalists' were specifically doing.
Morgan's testimony grew a bit heated after Jay pressed him on a voicemail message Paul McCartney left for his then-wife Heather Mills. In a 2006 article, Morgan said that a message McCartney left for Mills had been played for him. Jay asked Morgan if it was unethical to listen to someone else's voicemail. Morgan said that it depended on the circumstances under which the message was played.
Even when pressed by Jay and Lord Leveson, Morgan refused to describe the circumstances as he said it would compromise a source. Leveson responded by telling Morgan that he may call Lady McCartney to testify to find out if she gave Morgan personal permission to listen to her message.
View a timeline of the phone hacking scandal and a liveblog of Morgan's testimony below.