It's natural that British journalist Piers Morgan would want to promote his upcoming interview with President Donald Trump.
It's also natural that many people are skeptical that Morgan's interview, to be aired on ITV, will be anything more than a puff piece, considering the British media personality and former "Celebrity Apprentice" winner calls Trump his "good friend."
And that's how it played out on Twitter on Friday afternoon when Morgan attempted to hype a 30-minute interview he had just finished with the president.
First Morgan posted a tweet:
Then came the comments, many of them with a sycophantic theme — some more in-your-face and NSFW than others.
Some people weren't as subtle.
Others had questions. Hard-hitting questions.
Others were pretty confident how the interview went.
Finally, others made their opinions known using the magical artform of GIFs and memes.
No air date for Morgan's Trump interview has been announced.
Related
Before You Go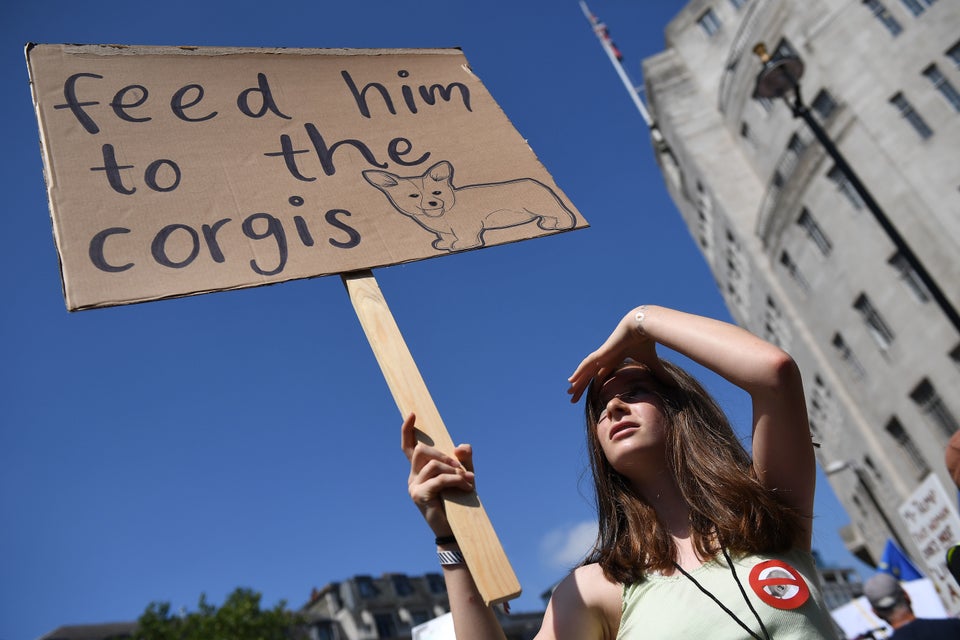 Best Trump U.K. Protest Signs
Popular in the Community