It's Burger Week in New York City, but one man in the United Kingdom just took burgers to a higher height than we Americans previously thought possible.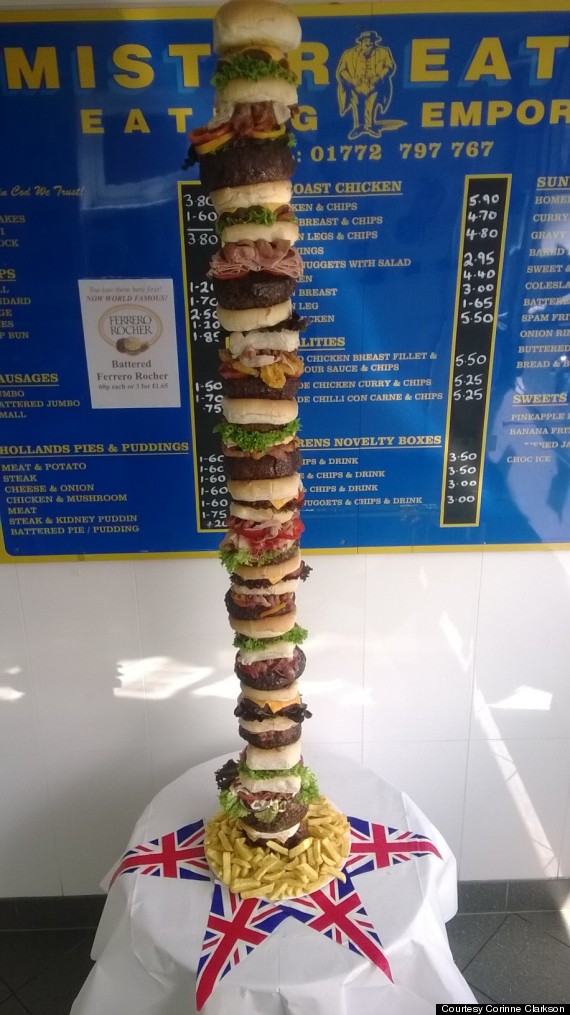 Some of the "meals" within the Pie-scraper include spaghetti bolognese and meatballs, meat and potato pie, pepperoni pizza, black pudding, Spam, and sausage. As Clarkson told the Daily Mail, "We've already created a full burger encased inside another burger so I just thought why not try other things inside a burger? Say, a pork pie, a chip butty or a pizza?"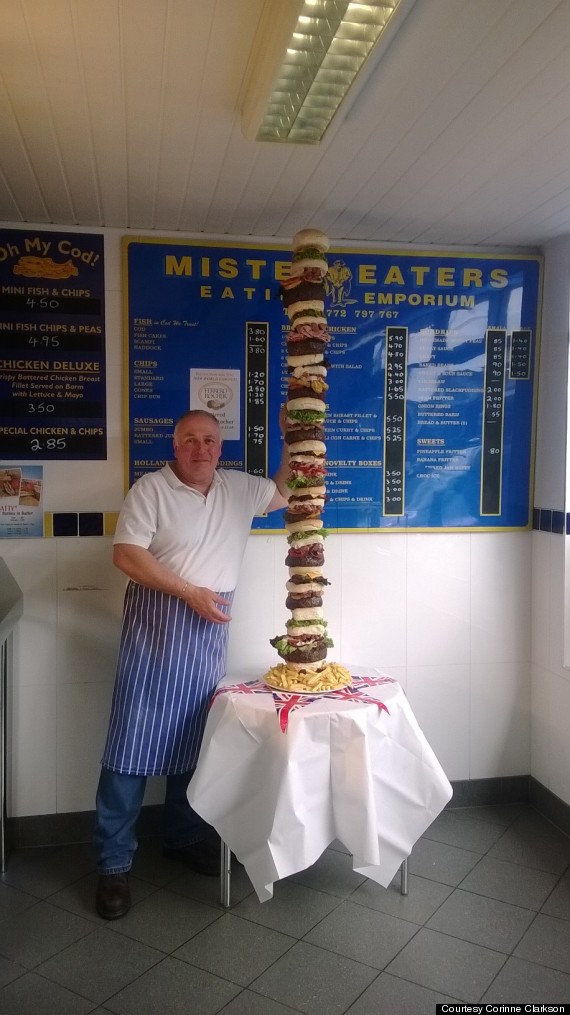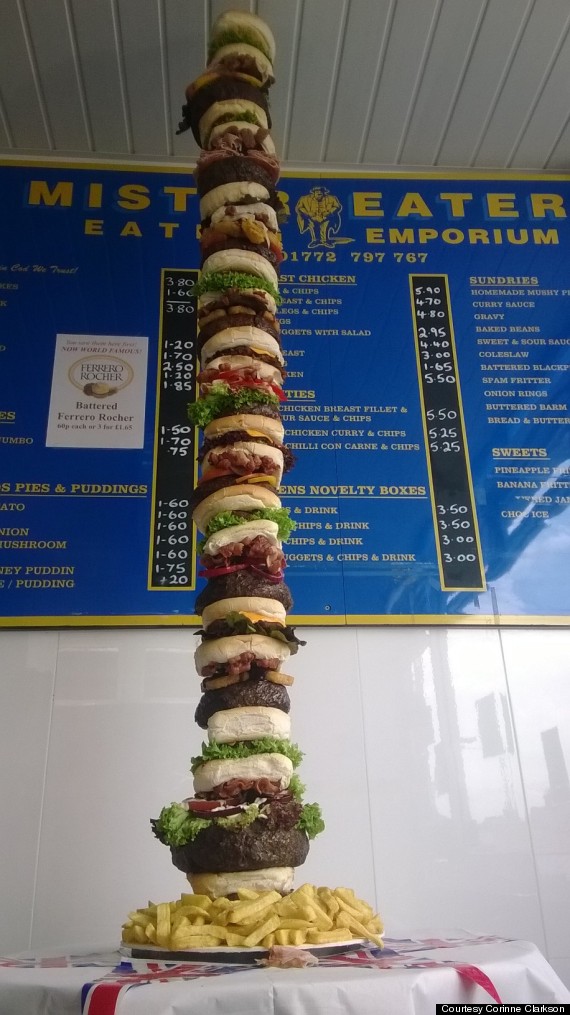 Standing at 5 feet, 4 inches tall, the freakish food creation is only two inches shorter than Clarkson himself. It took almost two hours to assemble the beast with his wife, according to Metro. While Clarkson is calling the Pie-scraper the World's Tallest Burger (or "Most Edible Skyscraper," however you want to look at it), the burger bash has not been Guinness World Record-certified yet.
Luckily for the health conscious readers out there, the Pie-scraper also comes with a side salad. We'll skip the salad, that burger looks tasty.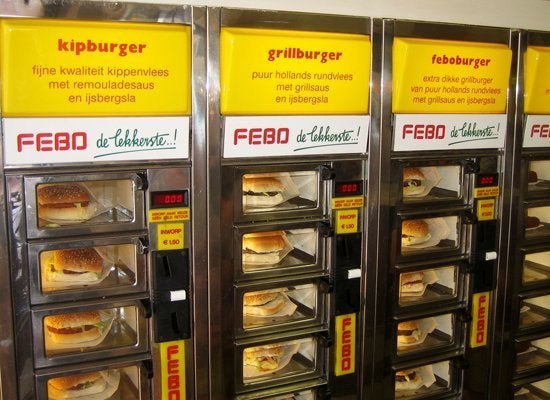 Weird Food Vending Machines