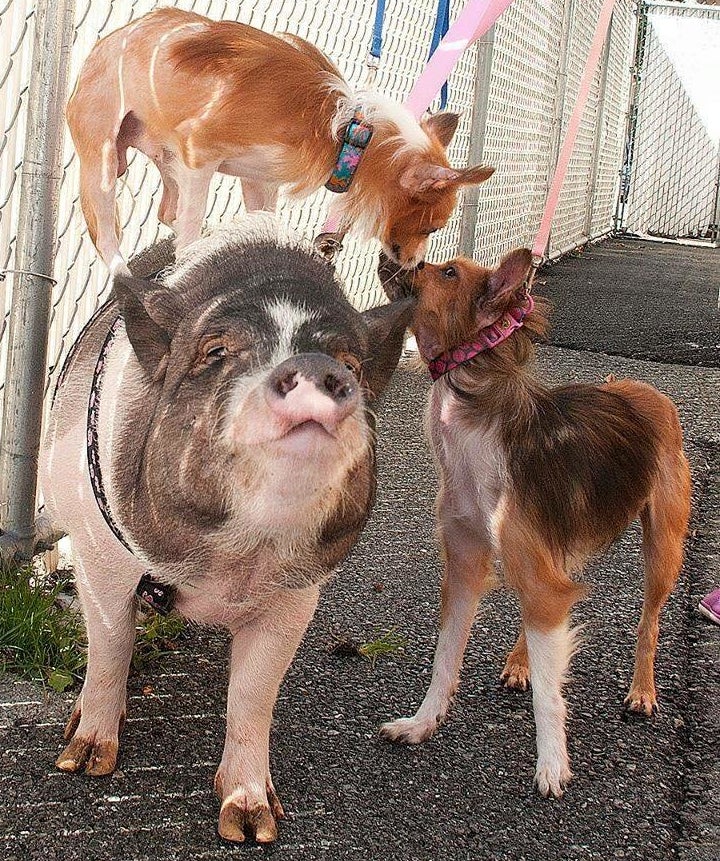 Pattie Pig and her two best dog friends -- Pickles and Paprika -- don't ever like being apart.
The only thing they can't do together is eat, and that's because Pattie is too much of a -- well, you know.
"Pattie will eat their food. She's a pig," McKillip tells The Huffington Post.
The hope now is that these three will soon find a home, where they can continue their adorably odd lovefest, as the stuck-like-glue trio they are so clearly meant to be.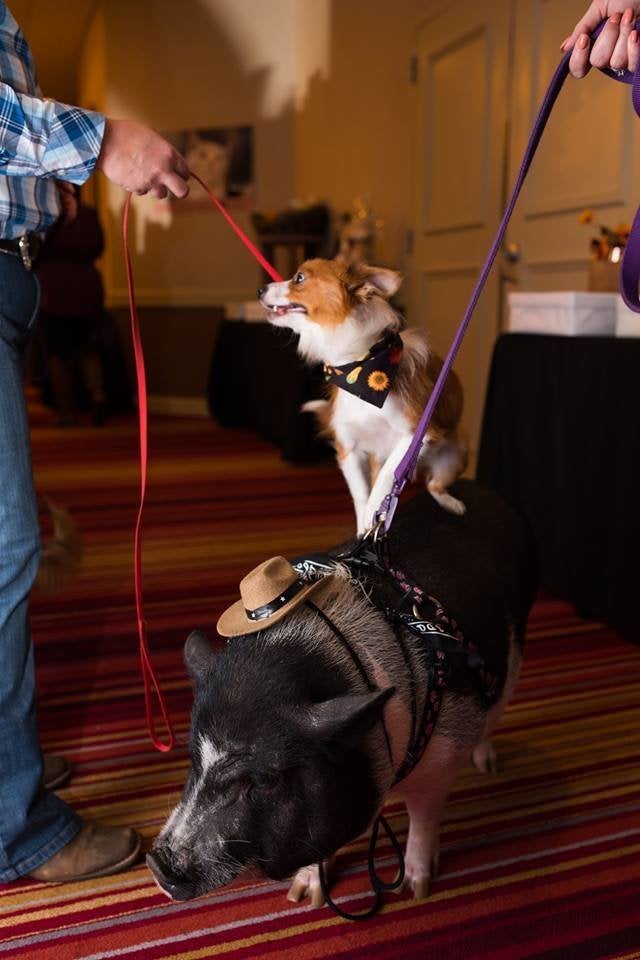 Pattie, Paprika and Pickles' past is a puzzle. 
One morning in September, employees of the Pennsylvania animal shelter came into work to find the pig and two dogs -- in addition to a turtle -- having been left behind overnight. (The turtle -- less bonded into the group than the others -- was quickly adopted.)
Because the animals were in mostly good shape -- even Pattie is housebroken, and walks on a harness -- McKillip speculates the trio had owners who loved them, but perhaps fell on hard times. 
"It can happen to any of us," she says.
And they've had a good run at the shelter, for the last couple of months.
The Ps live together in a kennel, and -- as you might expect, given their very high cute quotient -- they get lots of attention and love. Sometimes Pattie may be required to wear a darling little hat, as you can see in the above photo, but she doesn't seem to mind.
But McKillip and her coworkers want to see these guys where they really belong -- not in a shelter, but in a home. 
Unfortunately, the inquiries that have come in far are for just one or two of the animals. Not all three.
"The staff, we cry about it when we think about separating them, and I'm getting emotional right now. I don't want to separate them, so please come help," McKillip said to WFMZ-TV. 
So here's what you need to know, to get these three special critters: The dogs are small, playful and easygoing. The pig is 120-pounds, is an indoor pet and -- clearly -- has a lot of character.
Their adoption fees are covered. If you're out of state and interested -- or even just want to talk about fostering before committing to a permanent adoption -- still, give the shelter a ring. 
And here's the shelter's hope, for these guys: "Adopted by a loving family that appreciates how amazing they are. And they get to live out their lives together, having fun," McKillip said.
We, too, would love to see these three walking away from the shelter and into their great new lives. Pattie Pig on a harness, Pickles beside her and Paprika right where she belongs -- hitching a ride on Pattie's back, going on home.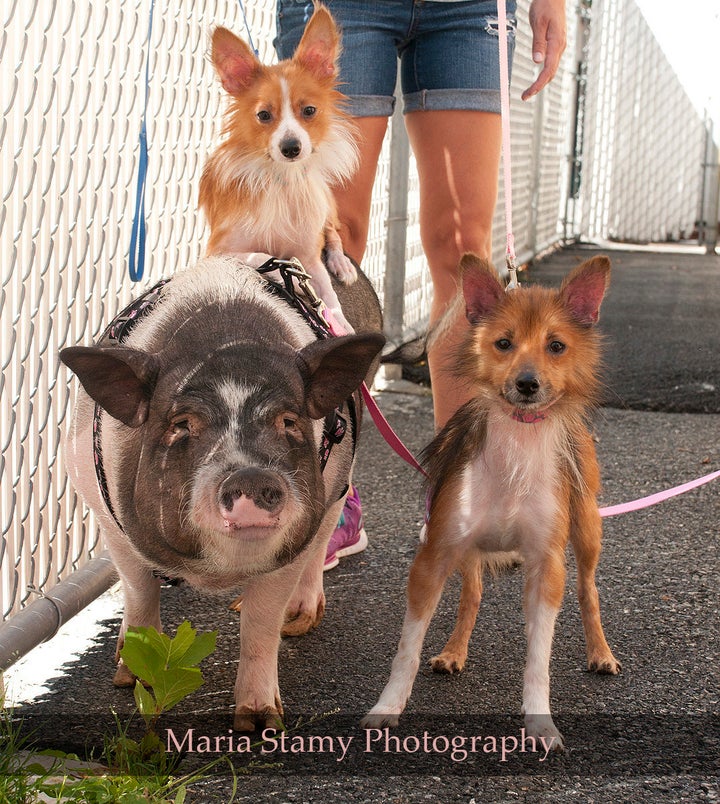 Get in touch at arin.greenwood@huffingtonpost.com if you have an animal story to share! 
PHOTO GALLERY
Pretty Pigs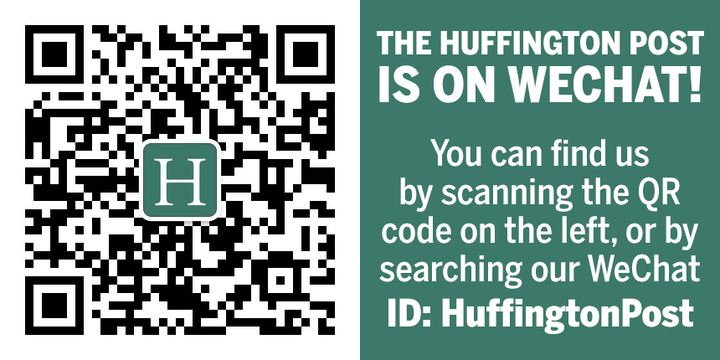 Calling all HuffPost superfans!
Sign up for membership to become a founding member and help shape HuffPost's next chapter