Far away, in a mystical land, there's a place where wild pigs swim free.
In the Bahamian archipelago of Exuma, you can find the island of Big Major Cay, also known as Pig Island, where tourists can watch wild pigs swim happily in sparkling, clear water.
But those who can't make the trip can experience the wonder of Pig Island through the lens of a GoPro camera.
Though the wild pigs are free, they are not native to the land. There are several speculations on how the pigs arrived, but one story asserts it was a group of sailors who originally took them there as an intended food source. But the sailors left the pigs and never returned to the island.
Now, the pigs have adapted to island life, and have no problem hamming it up in front of their guests.
Related
Before You Go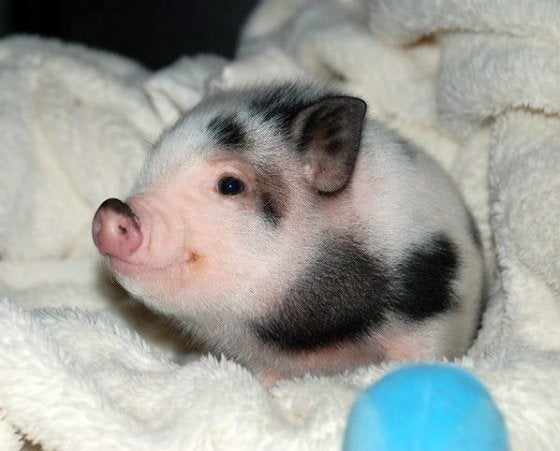 17 Tiny Pigs With Unrealistic Life Goals