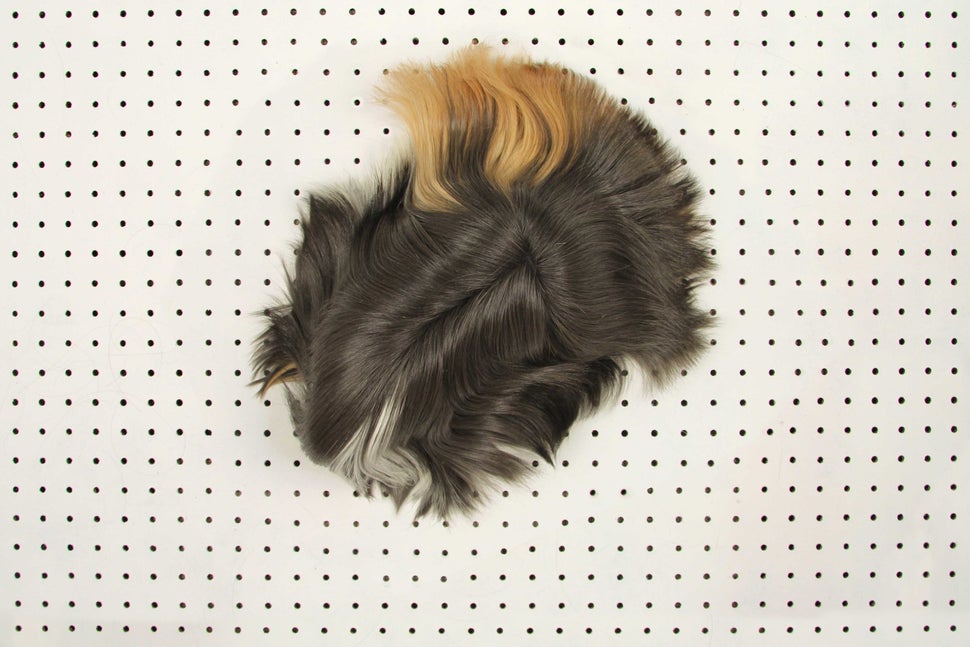 Pig or wig? It's a simple question, deceptively so. No matter how confident in your guinea pig detection skills you may be, prepare to be stumped by the flattened patches of fur in Isabel + Helen's playful photography series, titled, yes, "Pig or Wig." 
Isabel + Helen, a London-based creative partnership consisting of Isabel Gibson and Helen Chesney, happened upon their bizarre photography project by chance. "Whilst browsing the Internet one day, we stumbled across a Peruvian guinea pig which looks eerily like a wig, and we were intrigued to find out more," the artists explained to The Huffington Post. Luckily for them, there are weekly competitions dedicated to the rodents accepting visitors.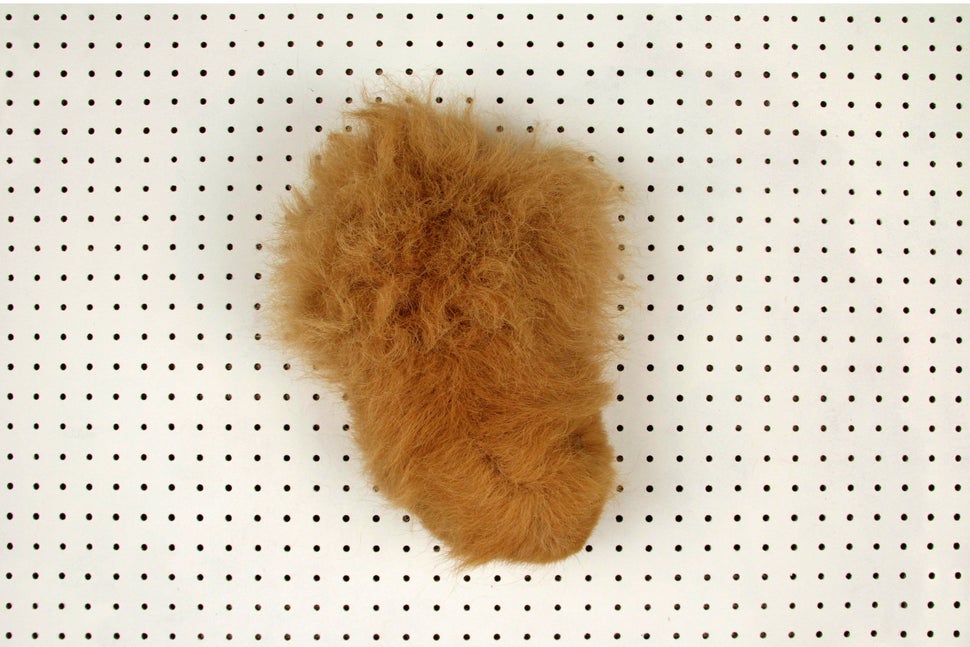 "There are weekly Cavy competitions across the U.K. so we decided to tour around in our friend's mum's car and find out more," the artists said. "We went all around the U.K., from London, to Southampton and all the way to Harrogate for the finals. We interviewed a lot of the passionate participants and even went round to some of their houses for a cup of tea after a hard day competing. 'Pig or Wig' is a series giving people an insight into pet grooming and the world of Cavy competitions, where the length, strength and sheen of a coat can make all the difference between a runner up and the long awaited podium of gold."
The minimalist photos, featuring an amorphous hairy form atop a white backdrop, revel in the strangeness of an oft overlooked critter. The series is as endearing as it is puzzling -- unless you have a down-low fear of guinea pigs. Then look away, right now. 
PHOTO GALLERY
2015 Sony World Photography Awards Competition
REAL LIFE. REAL NEWS. REAL VOICES.
Help us tell more of the stories that matter from voices that too often remain unheard.