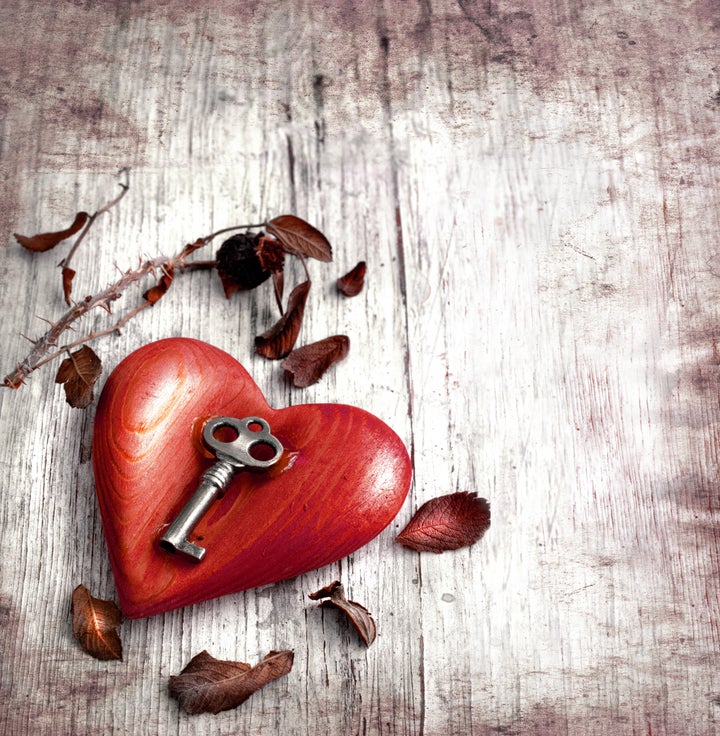 Flowers are stupid Valentine's Day gifts because you can't eat (most of) them and it's unsatisfying to do a late-night jewelry binge. No, in 2013, the only way to impress that special someone is with calories, carbohydrates, non-GMO whole grains, and non-irradiated spices. This Valentine's Day, make sure you get some lovin' by gifting specialty food products.
But what to get your one-and-only? Here are the official recommendations for unique food gifts from today's up-and-coming food producers.
Chocolates are the most obvious choice for Valentine's Day -- here are some good ones:
For Your Complex Valentine: AMANO CHOCOLATES -- Made in Utah, the cocoa beans for Amano Chocolates are sourced from all around the world. The award-winning sweets are best tasted like fine wines, letting the subtle flavors layer and build upon one another.
For Your Pure, Untouched Valentine: RAAKA CHOCOLATES -- Raaka sells "virgin chocolate" made in Brooklyn from unroasted beans that are vegan, nut-free, gluten-free, and only use organic-certified ingredients. Their six varieties provide for one of the purest chocolate experiences on the shelf. No more waiting for the right time.
For Your Wholesome Valentine Who Also Dresses Nice: BIXBY AND CO -- Bixby's confections fall somewhere between chocolate bars, candy bars, and organic treats. The unique combinations of chocolate, fruit, nuts, and spices are sure to thrill -- as much as its award-winning packaging.

For Your Valentine Who Likes to Bake: CISSÉ TRADING COMPANY -- Diana Lovett and Jenny McCoy make the most decadent cookie, brownie, pastry, and hot chocolate mixes you've ever tested. Note: I've never actually had the patience to cook any of the Cissé products as I was too busy eating the mix out of the box.
Ice Cream, you say?!

For Your Valentine Who Knows What a Flying Buttress is: COOLHAUS -- If you've spent any time in Los Angeles recently, you've seen the rad Coolhaus trucks blasting classic hip-hop and slinging their renowned "architecturally-inspired" ice cream sandwiches. Freya Estreller and Natasha Case have now made their amazing little ice cream houses available for retail. These are the coolest things you can eat.
For Your Valentine Who Likes Inconceivably Delicious Success Stories:THREE TWINS -- It's pretty amazing that a company only founded in 2005, that only sources its dairy from within 17 miles of its factory, can be so ubiquitous in Northern California. I guess it helps when your ice cream flavors are extremely rich, tasty, and decadent.
Sweet Snacks:

For Your Valentine Who is Sweet, Crunchy, and Makes Everything Around Her Better: DANG COCONUT CHIPS -- Dang Coconut Chips were hands-down our favorite food discovery in 2012. Dried, crispy coconut flakes have never been so tasty. We put these on everything from ice cream to salad to cereal -- and we're positive your Valentine will go crazypants.

For Your Sweet Valentine Who Has a Spicy Side: JENKINS JELLIES -- Unlike most pepper jelly companies that simply spice up their sweetened preserves - Hillary Danner and Maria Newman use a special pepper blend in each of their jars to create a fulfilling and fiery experience. Awesome with cream cheese on crackers.
You Want to Cook For Your Valentine, But Don't Know How: DAN'S GOURMET - - Nashville-made gourmet frozen pasta meals that are friggin' great! This is much more than just mac 'n' cheese; instead of going out for an overpriced Valentine's dinner in a crowded restaurant, microwave one of these fresh-frozen "Mac Pacs" for a romantic evening. She'll never be able to tell.
For Your Demanding Valentine, Who Needs More Than One Special Day: LOVE WITH FOOD -- Your valentine will receive a box every month with an eclectic, curated box of goodies, perhaps including some of these other products mentioned. Also, for every box you receive, LWF will donate a meal to a hungry child. What love!

What to Get Your Man on Valentine's Day: BACON BEER -- Done.
Trust us -- as two socially-awkward guys who make Indian Hot Sauce and were recently kicked out of our mothers' houses, we understand women. These awesome food products are delicious and gifting them will guarantee you a most romantic Valentine's Day. I planned ahead and recorded Die Hard 2 on TNT the other day -- add that, some champagne, Doritos, and our Mint Cilantro Chili Sauce -- baby, you got a V-day going! Have a food-loving holiday everyone!