A pig who was hauled off in a cop car last week is getting a life sentence -- as a pet!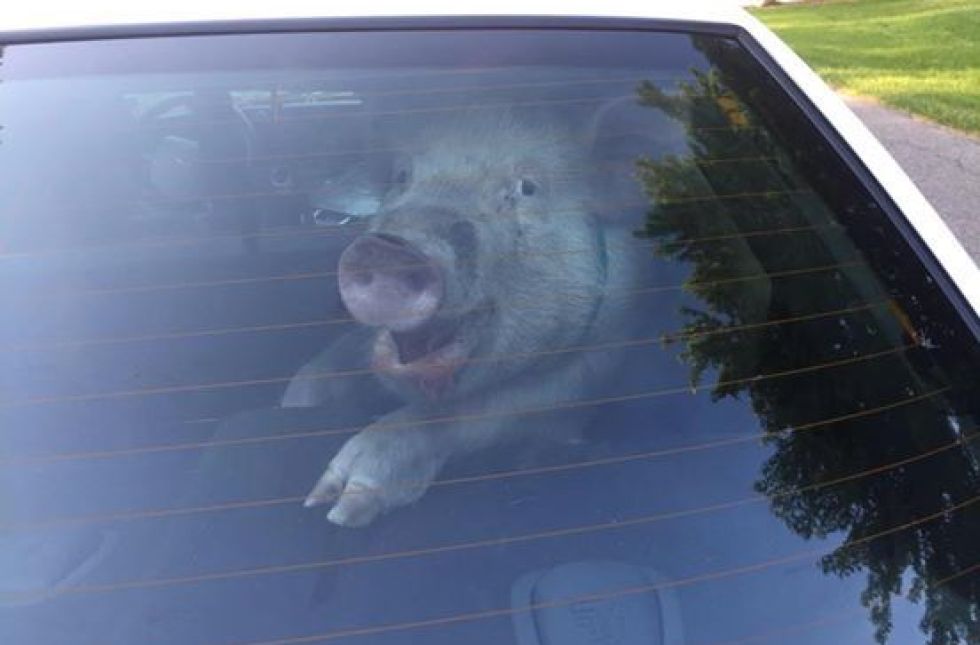 Photo: Shelby Township Police Department
The fugitive pig pooped in the police cruiser before being returned to her owner, Brian Davis, whose intentions were, worryingly, not immediately made known.
Stop worrying. "The pig is a pet now," Davis tells The Huffington Post. "We can't eat a famous pig."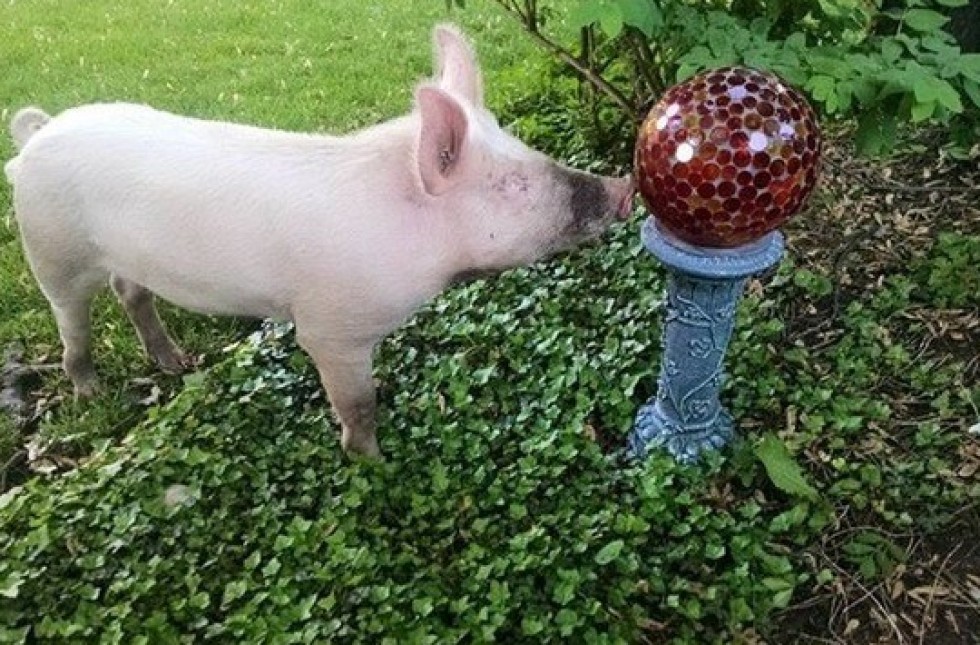 Photo: Shelby Township Police Department
Indeed, the pig, whose name is Pig Pig, was once intended for dinner. Davis says he bought her about eight months ago, "to harvest the meat."
He kept Pig Pig at his home, and before long, his three dogs had grown attached to her. Then Davis fell in love with her, too.
This isn't a story where a guy loves a pig and gives up meat altogether. Instead, over time, Pig Pig became Davis' dinner buddy. The two began eating barbecue together, in fact. (Davis says Pig Pig doesn't know she's eating her friends, who he describes as "delicious.")
And for a while, Davis got to letting his unexpected pet into the house.
"I had to stop that when she started pooping," he says. "Like in the cop car."
If you have been following our piggy story, you will get a kick out of this. Officer Treworgy just sent me this "post arrest" video of the "perp". You can hear Tree say something like " yup, that's in my police car"..... Almost like he's trying to convince himself that there is actually a pig in the back of his patrol car. Lol!

Posted by Shelby Township Police Department on Friday, May 29, 2015
Yes, Davis is "very happy" about how things turned out last week.
He's grateful that the cops caught Pig Pig so quickly, and that no one got hurt, merely exhausted. After Pig Pig got home from her brush with the law, "she totally crashed out on the front yard," Davis says. Then she woke up and snacked on hotdogs and hamburgers.
Despite happy endings for all involved -- except for whomever cleaned out the cruiser -- Davis is planning to build stronger fences to keep Pig Pig from making another run for it.
"I want to keep her safe," he says. "I'm sure she'd love to go on another adventure."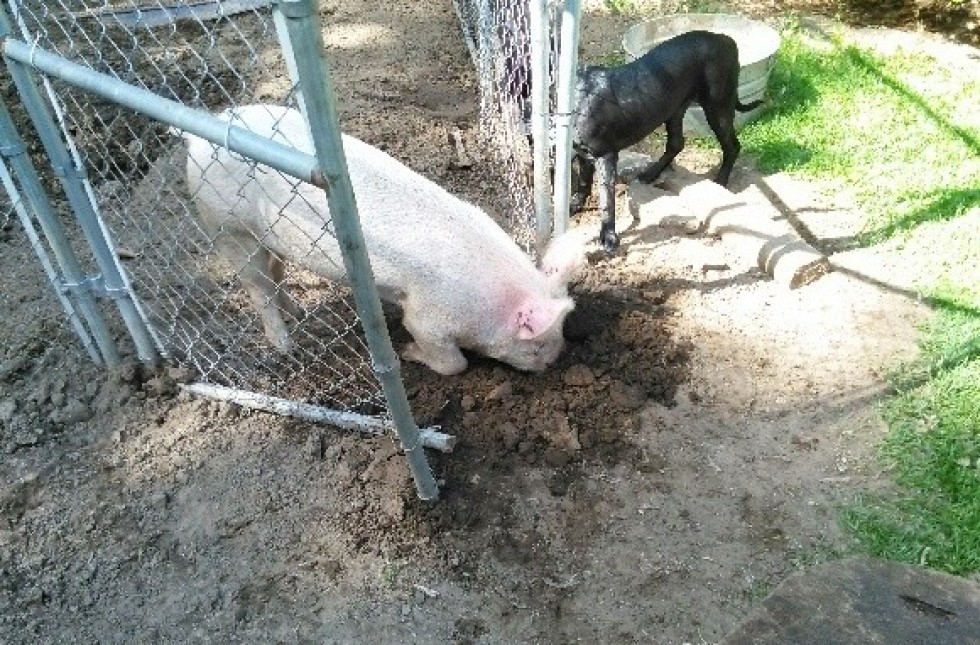 Photo: Brian Davis
Get in touch at arin.greenwood@huffingtonpost.com if you have an animal story to share!
Calling all HuffPost superfans!
Sign up for membership to become a founding member and help shape HuffPost's next chapter
BEFORE YOU GO
PHOTO GALLERY
These Amazing Animals Need Homes