Pig isn't a real pig, of course; she's a dog named "Pig." And despite having a whole host of health problems, she's a plucky pooch responsible for having saved herself, as well as her brothers and sisters, when she barked for help after an unknown person abandoned the litter in the woods northeast of Atlanta. Pig is shown at the Birmingham Big Ice Cream Festival at the Avondale Brewing Company in Birmingham, Ala., Saturday, June 7.
Yet, seemingly, none of that can hold Pig back.
One video shows Pig chasing after a squeaky toy, barking and generally having a great time. "Pig doesn't know there's anything wrong with her," Dillenbeck told AL.com. "I'm the lucky one. She makes me laugh every day."
Related
Before You Go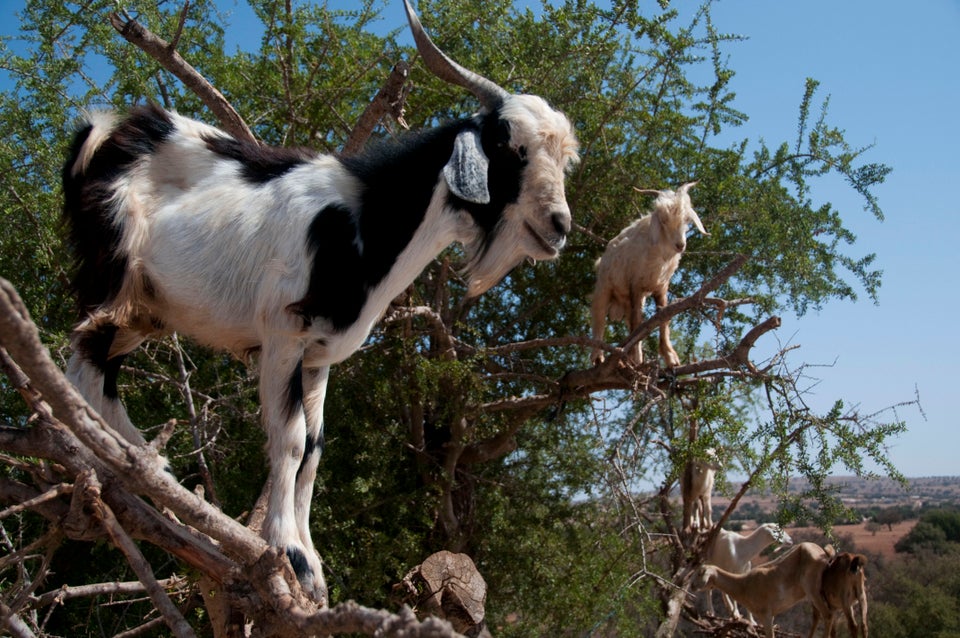 Goats in trees
Popular in the Community